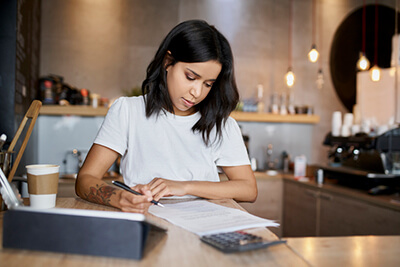 Have you searched for "franchise opportunities near me" but been too nervous to start your own because of finances? Don't be, because there are several opportunities out there for people with limited startup capital. You don't need to have a big franchise like McDonald's to be successful. There are plenty of small franchises out there that will allow you to open your own business and make decent money without causing financial stress from the start. Here are some points to consider when searching for an affordable franchise.
How Much Money Do You Need to Start a Franchise?
How much money you'll need to open your own franchise will vary depending on the franchise you choose, the location you plan to have it, and the amenities you'll want. In fact, franchise startup costs can range anywhere between $10,000 to $5 million, although most franchisees spend somewhere between $100,000 and $300,000 to start theirs. Many franchises cost $50,000 or less. We'll talk about those in the next section.
Some of the costs you'll have to consider are:
Now let's take a look at some of the cheapest franchise options available.
What Franchise Business Is Cheapest?
If you're looking for some of the cheapest franchises to start, consider opening one that costs $50,000 or less:
And if you're interested in food franchises under $50k or right at $50k, here are a couple options:
How to Get Money to Open a Franchise
Even if you choose to open an inexpensive franchise, you will still need to come up with the money for it. If you don't have the money on hand, or a family member or friend who you can go into business with, here are some other options for you:
You can make your dream of opening your own business possible by using one of these lending options.
Where to Find Low Cost Franchise Opportunities
If you want to find the right low-cost franchise opportunity for you, check out FranchiseOpportunities.com. You can filter franchises based on location, industry, and investment level to discover the franchise that is perfect for you. Starting a franchise doesn't have to break the bank. Start searching for your dream career today.