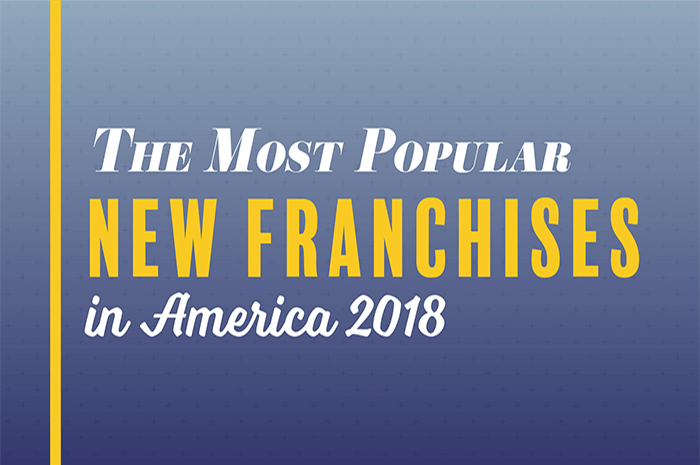 The Most Popular New Franchises In America
Here at Franchise Opportunities we live and breath franchises and with so many new franchises regularly being created, this got us thinking about which of these new franchises were the most popular throughout America.
To answer this question we used
Entrepreneurs 2018 Top New Franchises Ranking list and Google Trends search results to see which new franchises were the most popular in each state with some interesting results.
The most popular new franchise seems to be Rent-A-Center appearing as the franchise of choice in a whopping 15 states far outranking every other franchise on the list. Coming in joint second are Experimac, Style Encore, and uBreakiFix with these franchises being favorite in 2 states each.
Looking at individual states, Colorado, New Jersey, and North Carolina are all about fitness franchises whilst Florida, New Hampshire, North Dakota, Pennsylvania, and Wisconsin seem to have a high demand for technology repair franchises.
Food franchises are the most popular in Arizona, Maryland, Nebraska, Nevada, South Carolina, Tennessee, and Washington whilst sport and adventure franchises are the most popular in Connecticut, Delaware, Illinois, Michigan, and Missouri.
Alaska and Kentucky prefer pet franchises where as fashion franchises are the most popular in South Dakota and Vermont.
When it comes to averaging the start up costs for these new franchise picks by state, surprisingly it seems that the West is paying the least with $280,682 where as the North East is paying the most on average with a total of $483,111 invested.
When it comes to new franchises regardless of what you choose you'll be sure to have a business you're proud of, happy franchising.