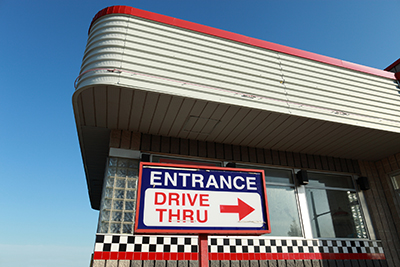 Sometimes, bigger really is better. Some of the best franchises to own are the nation's largest, and their built-in brand recognition only accelerates their success. If you're considering investing in a franchise, you might consider one of these leading giants. Read on to discover the biggest franchises in the world in 2022.
1. McDonald's
Founded in 1954, McDonald's has since climbed to be one of the most widely-recognized franchises in the world. The company currently operates more than 33,000 locations worldwide, with profits exceeding $89 billion.
Getting started isn't necessarily easy, with franchise fees starting at $45,000 and a total of $1 to $2 million in startup costs. Still, brand recognition alone provides the promise of success, making this a great opportunity for prospective restaurateurs.
2. KFC
Those looking for an alternative to the usual burger and fries have always been able to count on KFC, which now serves over 12 million customers a day. The chain has consistently appeared on the Fortune 500 list and has expanded into over 115 countries worldwide.
Startup costs are comparable to other fast-food giants, with a $45,000 franchise fee and an investment of $1.2 to $2 million. But KFC owners can take pride in an increasingly diverse menu that provides healthy competition to other franchises.
3. Burger King
Did you know that Burger King predates McDonald's? Founded in 1953, Burger King got a one-year head-start on its distinguished competitor, and even today, the company operates 13,000 outlets worldwide. Customers appreciate the restaurant's distinctive flame-grilled taste, as well as its diverse chicken sandwich options.
Franchising fees are $50,000, and you'll need $1 to $3 million to open your own restaurant. While these prices are steep, Burger King still represents a lucrative competitor when compared to other burger joints, giving franchisees an edge.
4. 7-Eleven
7-Eleven is the world's largest chain of convenience stores. Today, there are 10,400 locations in the U.S. alone, with another 44,600 locations scattered across 16 different countries around the globe.
Franchising fees and startup costs can vary widely by territory and the type of store you're opening. But the reliability of 7-Eleven has made it something of a cultural institution, and it may just be your next great investment.
5. Domino's
Domino's has now emerged as the clear victor in the pizza wars, having undergone something of a transformation in the 2000s. Currently, there are nearly 6,000 Domino's locations coast-to-coast, and the strong brand recognition has made the company a strong competitor over other pizza delivery businesses.
Investors may be pleased by the low startup costs, including a $25,000 franchise fee and a total investment of under $500,000. As a delivery-based business, Domino's businesses occupy a small footprint and lower overheads, making this one of the most affordable restaurant chains on this list.
6. Ace Hardware Corporation
Despite the looming presence of its competitors, Ace Hardware has retained its reputation as the neighborhood home improvement store. In fact, the inventory of each of its 4,331 stores is often tailored to the needs of its local shoppers.
To get started, you'll need at least $250,000, with a total investment ranging from $650,000 to $1 million. Military veterans qualify for a 10% discount, and all franchisees benefit from the company's extensive support system.
7. Century 21
Industry experts anticipate that mortgage applications will rise in the coming years, which is why it pays to invest in a real estate giant like Century 21. The company operates in over 80 different countries, though you may recognize them the most from the signs you see on the lawns of homes for sale.
Startup costs vary, with a franchise fee of up to $25,000 and total costs of around $450,000. Franchisees might save money by relying on a home office for their core business and meeting clients in the field.
8. Papa John's
Though it's been eclipsed by competitors in recent years, Papa John's continues to be a staple in the pizza delivery market. It currently boasts over 5,600 locations, a number that continues to grow as the company penetrates new markets.
Apart from a one-time franchise fee of $25,000, investors can expect to need as much as $275,000 to make their initial investment. But like other delivery businesses, overhead costs are minimal, letting you keep more of your profits.
How to Find Franchises in Your Area
These franchises are just a few of the top-performing businesses in the world today. But chances are, you have opportunities right in your own backyard. Just use our franchise locator tool to find opportunities in your area, or contact Franchise Opportunities to learn more about how you can launch a new career.