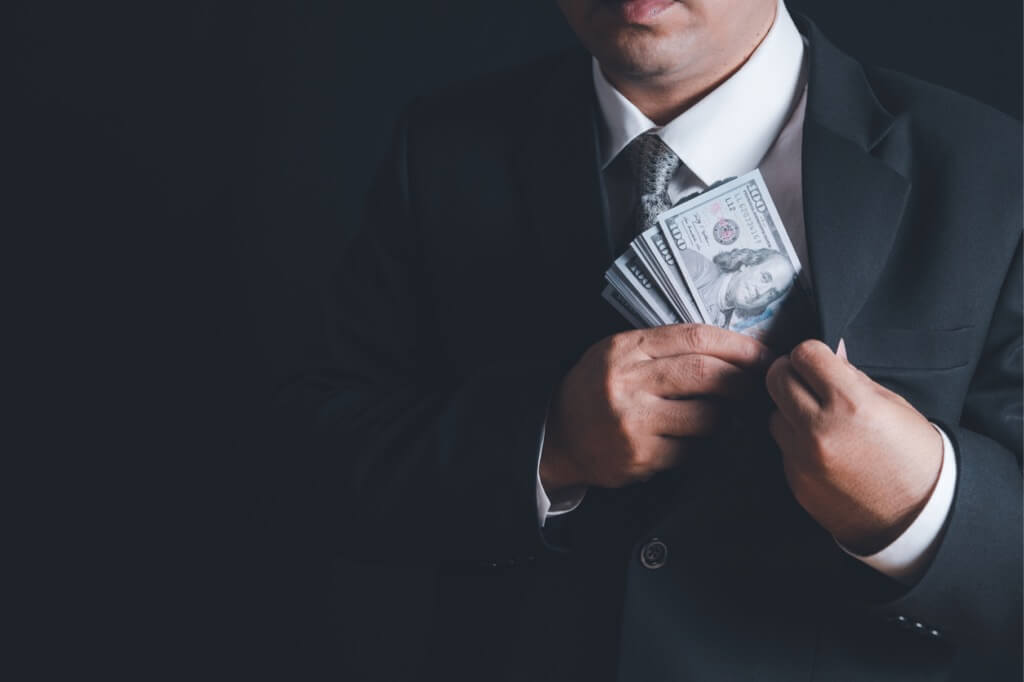 The world of business is a maze of risks and rewards. Franchising can provide a shortcut, giving entrepreneurs the stability of a time-tested business model. Most franchisors will provide the training you need to learn how to start a franchise and find success quickly. This also provides a greater chance of turning a profit than starting a business on your own.
How much do franchise owners make a year? On average, franchisees can expect to earn around $80,000 a year, though some can earn significantly more. This article will explore the factors that influence the earnings of a franchisee.
How Do Franchise Owners Get Paid?
As a franchisee, you earn money from the franchise's profits. This means that after your overhead costs are covered, you can draw a salary from the remaining profits. 
Most franchises have a series of expenses to consider. Often, the quickest path to wealth will be to invest in a franchise that has low overhead costs but high revenue.
Tips for Finding a Profitable Franchise
If your goal is to get rich, you can do it with a franchise. And there are a host of ways of generating lots of profit. Sales volume, low cost of operation, brand familiarity, are a few ways to ensure you're profitable. Here are some key indicators that can set you on the right path:
High Revenue
This one is probably obvious, but you want to find a franchise that rakes in large amounts of cash. In some cases, this might be accomplished through high customer volume, like customers that move through a fast-food drive-through. 
But this can also be accomplished through service industries where clients pay big money for professional carpet cleaning, photos, and other professional services.
Low Startup Costs
Franchisees typically have to invest money to cover things like: 
Franchise fee
Real estate
Business insurance
Equipment
Supplies/inventory 
Some franchises may bring in high profits but have enormous startup costs that can take a bite out of your bottom line. Research well and find franchises with low franchise fees and minimal overhead.
Low Operating Costs
Even after you make your initial investment, every franchisee will be responsible for the ongoing costs of operating a franchise. These costs can include things like: 
Commercial real estate
Franchise royalties
Debts and financing
Payroll
Insurance
Replenishing supplies
Marketing
Local permits
Taxes 
Naturally, these ongoing costs will dramatically impact your franchise's net income. That's why you might consider a home-based franchise instead. 
Working out of a home office can still allow you to operate a franchise specializing in services such as carpet cleaning, windshield repair, event and travel planning, and many more. While these industries don't promise the kind of cash that a fast-food franchise might, your lower overhead costs allow you to keep more of what you earn.
Minimal Staffing
Payroll can represent a huge portion of your ongoing costs. Some franchises require a lot of staff, such as a restaurant that requires both front-of-house as well as kitchen and cleaning staff members. If you are generating tons of revenue, this may not be an issue. However, the fewer employees you have on staff, the more of the revenue you generate stays in the business. Online businesses, and business in industries like vending can eliminate the need to pay employees helping you build wealth as a business owner. 
Multi-Unit
At the beginning of this article we discussed the average salary of a franchise owner. One of the best ways to increase that, and really build wealth is by opening multiple franchises. These can be of the same brand and you'll benefit from discounts from the franchisor and acquired learning from the multiple locations. You can also start multiple different franchise brands. The benefit here is a diversification of your investment. In either case, every location you own/territory you service that turns a profit furthers your wealth. 
Go Big or Go Home?
These suggestions might lead you to think that the best way to run a successful franchise is to go small or work out of a home office. This is a great idea for many entrepreneurs. They can earn a meaningful salary working from home, provided they partner with the right company. 
But don't discount the possibility of grabbing life by the horns — or the golden arches. Sure, the startup costs can be intimidating, but with the right financing, you'll be able to open your franchise location and find your footing. 
After all, the bigger the franchise, the more you'll be able to benefit from things like brand recognition, the built-in customer base, and the nationwide marketing campaign. 
Earn More Money Through a Franchise
While the average is franchisee salary is around $80,000, the sky is truly the limit when it comes to franchising. That's why Franchise Opportunities is committed to helping people like yourself seize their moment and fast-track their path to success. 
Use our custom locator tool to find a franchise in your area, and take control of your destiny.