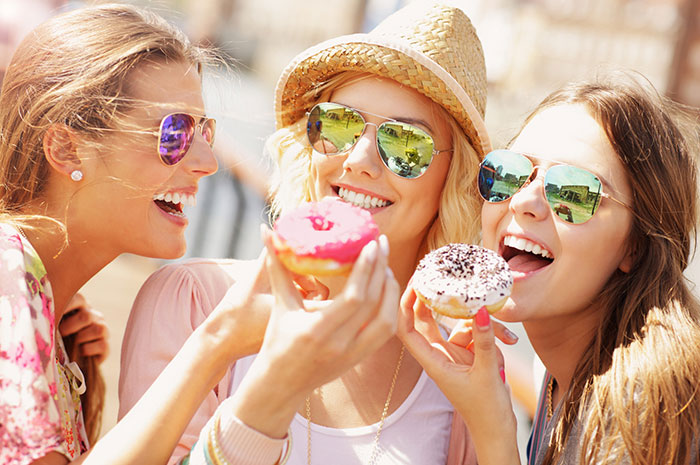 7 Franchises That Picked a Crowd Favorite and Went For It.
Don't mess with perfection, right? That's the exact motto of these franchises that took something classic, that the majority of the population has known and loved for years, and they turned it into a business.
Their success is a great reminder that ventures don't always have to be big and bold to work. Sometimes all you need is a proven business model and a popular concept in order to gain some much sought-after growth.
7. HomeVestors
https://www.franchiseopportunities.com/franchise/homevestors-of-america
Find, buy, fix up and "flip" cheap houses for a profit is an age-old method to wealth. HomeVestors has figured out a way to systemize the process. There's even a new work-from-home option.
6. SEARS Handyman Solutions
https://www.franchiseopportunities.com/franchise/sears-handyman-solutions
The power of the Sears name and the ubiquity of homes that need various maintenance, repair, and upgrades and you get a recipe for an extraordinary business.
5. Space Walk – Bounce houses
https://www.franchiseopportunities.com/franchise/space-walk-bounce-houses
Kids love bounce houses, parents love bounce houses. It's a win-win. It's also a business opportunity that comes with minimal startup fees, and plenty of downtime. This crowd-favorite franchise idea has been around since 1960 and is sitting with more than 1,000 locations – and that doesn't even factor in their competition.
4. Huddle House
https://www.franchiseopportunities.com/franchise/huddle-house-inc
Regional fare can enjoy tremendous popularity even if it's not a brand or food with a nationwide presence. For example you can only experience the Huddle House Southern Smothered Country Fried Steak Biscuit Platter at… you guessed it, Huddle House!
3. Nestle Toll House Cafe
https://www.franchiseopportunities.com/franchise/nestl-toll-house-caf-by-chip
Nestle's cafe concept pairs their wildly popular cookies with coffee, super premium ice cream, yogurt and even smoothies in a sit-down and enjoy it facility. That's a lot of favorites in one place! Nestle is a brand that is an internationally known and loved.
2. Wag N' Wash
https://www.franchiseopportunities.com/franchise/wag-n-wash
Pets are loved by people everywhere. Wag N' Wash offers a haven for pets where owners can wash them themselves, or have them groomed by professional groomers. There's even healthy natural food for pets sold at Wag N' Wash locations as a treat for dogs that have just visited! Clearly a crowd favorite.
1. Bruster's Real Ice Cream
https://www.franchiseopportunities.com/franchise/brusters-real-ice-cream
When you did well as a kid, you got taken out for… ice cream! Bruster's Real Ice Cream is just that – fresh, real ingredients in their ice creams. Bruster's is a complete dessert-centered ice cream franchise for families to enjoy a smile together.
See? Franchises aren't always crazy and weird, trendy new products and services. Franchises can simply take the ordinary and make the delivery of these products and services extraordinary. That's the power of franchises. And that's why you should consider a franchise or business opportunity as an option for opening your new business.