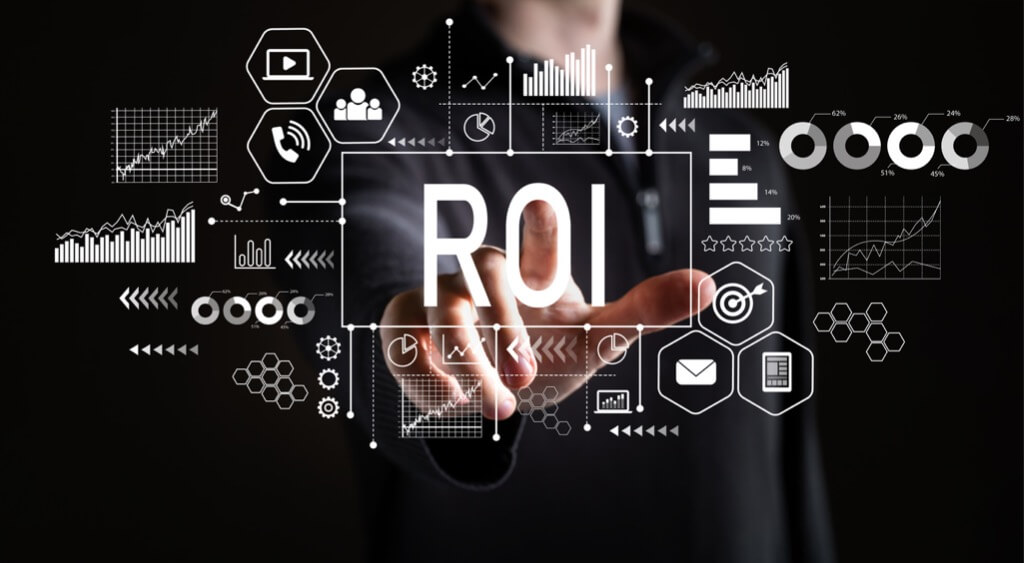 Every franchise is an investment, but some offer a higher return on investment (ROI) than others. If you're wondering how to start a franchise or which franchise to buy, understanding what franchises has the best return on investment can guide your decision making.  
If you're looking for the franchises that offer the greatest ROI, look for industries that are thriving and have a low failure rate. Often, the best franchises to own in this regard are found in the insurance and financial sectors. Here are just some of the best franchises to own in those sectors:
Farmers Insurance
Their catchy TV jingle alone has made Farmers Insurance a household name and easily distinguishes them from other insurance startups. As a Farmers agent, you'll largely work independently, but you will also have the direct guidance of the parent company to help you learn the industry and reach new leads.
An initial investment in Farmers Insurance will set you back $50,000. This is higher than some other financial franchises, though it's on par with the insurance sector. Farmers provide home, auto, and small business insurance, which allows franchisors to provide a range of services to their clients and maximize their investment.
Blue Coast Savings Consultants
In an age when U.S. consumers and homebuyers are seeking to make every dollar count, it helps to have a savings consultant on your side. Blue Coast Savings Consultants has become one of the fastest-growing companies in America, offering services aimed at reducing expenses, maximizing savings, and planning for tax season. 
At a minimum, franchisees will need to invest $22,900 to get started. But the company provides training and support, and its proven track record means that this investment should yield plenty in return. Along the way, you're sure to learn some tricks and tips to help you with your income, which in turn adds credibility to your advisory services.
American Business Systems, LLC
Healthcare providers need more help than you might imagine when it comes to chasing down payments. American Business Systems (ABS) partners with doctors and healthcare practices to provide customized medical billing support. 
Investing in an ABS franchise simply requires a one-time payment of $28,990. The company will never ask for additional royalty fees or additional payments, though keep in mind that each time you partner with a doctor or medical facility, it will cost between $1,000 and $5,000. However, ABS suggests potential profits between $25,000 and $35,000 per practice. No experience is necessary, as ABS provides its franchisees extensive guidance and support.
The Lending Network
The Lending Network provides training to become a respected lending institution for other business owners or homebuyers. Most industry experts anticipate that the rate of mortgage applications is slated to increase over the next decade, making the lending industry a stable and lucrative one.
As a franchisee, you'll need just $20,000 to get started, with a total investment of $100,000. This makes a Lending Network franchise a particularly affordable one, and the company provides extensive support that includes equipment, marketing, and a website. They also help you generate and connect with leads, giving you a greater chance of finding success.
Value Tax Service
The tax preparation industry brings in over $11 billion per year. As a franchisee with Value Tax Service, you'll be able to profit from this industry as you bring peace of mind to your clients. And while the bulk of your demand may be seasonal, franchisees can also provide services in the areas of tax planning or help small businesses with their quarterly tax payments. 
Value Tax franchisees will need to invest $50,000, though this fee includes training and support. Perhaps the biggest advantage is that tax preparation is a recession-proof industry, meaning that a steady income stream is all but guaranteed.
Commercial Capital Training Group
Commercial Capital Training Group offers an alternative to traditional banks and lending institutions, approving loans that would otherwise be rejected and providing a competitive alternative to other lending products. 
No experience is necessary, as Commercial Capital provides all the necessary support you'll need. They also provide marketing materials to help you connect with your target customer base. And at just $20,000 for the initial investment, this can be one of the more affordable businesses to invest in, and the company boasts that owners have the potential to reach a six or even seven-figure income.
Where to Find Franchises by Industry
At Franchise Opportunities, we specialize in connecting passions to positions. Use our franchise locator tool to search for opportunities in your neighborhood, or even filter your search by industry to find an investment you truly care about. You can add potential businesses to your basket, then request more information. Why wait? Start your search today.