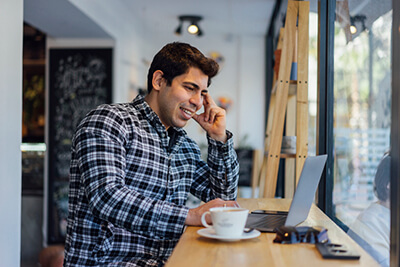 Becoming a franchise owner comes with many advantages, such as getting to create your own schedule, being your own boss, and having the support you need to be successful in your business owning journey. However, when searching for "franchise opportunities near me," you might have gotten scared off by the thought of needing a lot of money to begin your dream career. There's no need to worry. There are several low-cost franchise opportunities out there and funding options available to make your dream a reality.
What Are the Cheapest Franchises to Buy Into?
Some of the affordable franchise opportunities available for $20,000 in minimum cash include:
Casey's Cleaning: This franchise provides attention to detail, consistency, and professionalism in all their cleaning services. They clean residential, rental property, hospitality, and light commercial properties. This franchise has low overhead, relatively little inventory, and an overall total investment ranging somewhere between $45,000-$66,000.
inlingua International: Franchisees own a center for high-end language learning courses. These courses can take place in-person at facilities you open or through an e-learning platform. You will have access to learning materials created by experts to use at your centers. When you become a franchisee, you will get both entrepreneurial freedom and become a shareholder of inlingua International Ltd.
Network Lead Exchange: This franchise aims to help business owners and high-level professionals have a place to promote their business and to network. Franchisees receive a 10% royalty on any commissions made through the platform as well as a 10% referral fee for anyone who becomes a franchisee with Network Lead Exchange because of your recommendation.
Can I Get a Loan to Buy a Franchise?
Sometimes low investment franchises still require you to find additional financing to pay for it, but you can get a loan to do it. The requirements to get one will vary depending on what type of loan you get and who you get it from. Some common factors that lenders will take into consideration when deciding whether to give you a loan include:
Credit score: Lenders will want to make sure that you can pay back a loan if they give it to you. A credit score is a good indicator of your ability to repay it. Having a good credit score will boost your odds of getting approved for a loan.
Business plan: On top of a good credit score, many lenders will also want to see your business plan to make sure it's sound and will generate money. Many franchises provide you with a business plan that you can then provide to lenders.
Franchise information: Providing the lender with information about the franchise you want to invest in, such as how much money the franchisor makes annually and how many franchise locations they have open, will show the lender how successful the franchise is.
Years in business: Some lenders will want you to have your business open for a couple years before they will approve you for a loan. It indicates to them that you know how to run a business and can pay back the loan.
Down payment: Most lenders will require you to pay a down payment before giving you the loan. Make sure you have that money before applying for a loan so that you're ready to pay it when needed.
There are other ways to receive franchise financing as well. For example, some franchises offer financing options to franchisees when they first open. You may also use personal assets or find an investor who is willing to give you the money to open your franchise location. These latter options will make paying for your low investment franchise even easier.
Do Franchise Owners Make Good Money?
As a potential franchisee, you probably want to make sure that you'll make money before putting your own money into starting your location. The good news is that it is possible to make good money as a franchise owner. While it depends on several factors, such as local customer demand as well as the quality of your product or service, you can turn a profit as long as you put in the work to do it. According to Glassdoor, franchise owners make $107,811 a year, on average. And with a low-cost franchise, you won't have as much money to pay back once you start earning money.
Find Affordable Franchises at FranchiseOpportunities.com
If you want to find low-cost franchise opportunities in 2023, search on FranchiseOpportunities.com. We sort these opportunities by franchise cost list, industry, and location so that you can find the perfect one for you. To start your search and find the career of your dreams, click here.