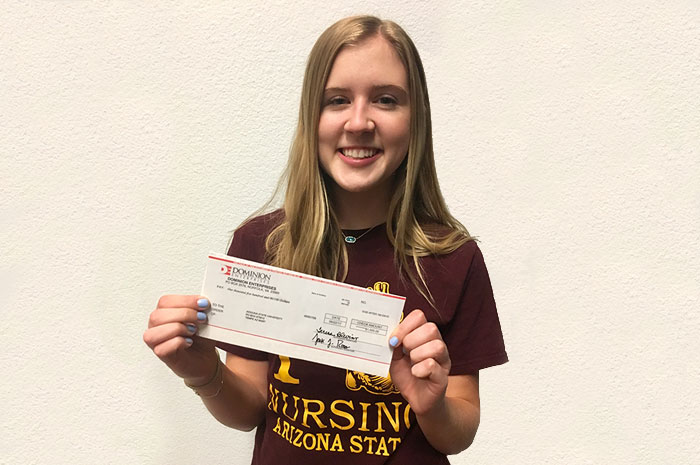 Franchise Opportunities Network ran a $1,500 "Scholarship Contest" from November 2016 through April 30, 2017.
The scholarship is for use towards college tuition, books, or other expenses associated with the winning student's schooling.
Students were asked to write an essay answering the following questions, in 800 words or less:
If you became an Entrepreneur, what type of venture would you start and why?
How will college help prepare you to become a successful Entrepreneur?
We received 114 entries for this contest, and are happy to announce the winner is Shelby Schrager-Sours.
Shelby is a student at Arizona State University majoring in Nursing. She currently works as a Referral Intake and Medical Outreach Intern for Make-A-Wish.
"I'm passionate about many different organizations, mostly centered around children and healthcare. College will help me to work in a Pediatric Hospital to gain necessary insight for my product."