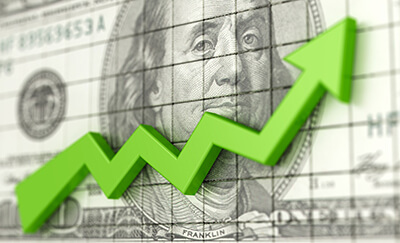 Do franchise owners make money? Obviously, if they didn't, that would be the end of the franchise model altogether. But exactly how much do franchise owners make a year? On average, a franchise owner can expect to earn around $82,000 per year. But don't forget that learning how to start a franchise demands that you account for income as well as expenses. This guide will explain each of these elements and how they work together to contribute to your final profits.
How Do Franchise Owners Make Money?
On average, how much do franchise owners make a year? It might be better to ask: How do franchise owners make money? This question will provide a better picture of how much money you can make by starting a franchise. Basically, there are two ways of earning money as a franchise owner.
Yearly Salary
Some franchisees can simply draw a yearly salary. The exact figure might vary based on such variables as:
The franchisor
The industry
The franchise location
The franchisee's experience
In some cases, the franchisee receives a salary directly from the franchising company, though in other cases, they may be able to draw from the equity they have in the business.
However, the ability to draw a yearly salary depends largely on the franchisor and will be spelled out in the franchise agreement — the document that defines the relationship between you and the franchisor.
A fixed salary isn't always on the table, as many franchisees earn money based on their company's performance.
Profits from the Franchise
In most cases, franchisees will earn money directly from the profits of their business. This only makes sense. If you started a business of your own, you'd also be earning money from your profits. Franchisees can draw a salary from the net profits of their business after covering things like royalties and franchise costs, etc.
However, this doesn't mean you have to keep all of your profits. You might consider how you can reinvest those profits back into your franchise, giving you greater earnings potential and helping you enhance your business.
How Do Franchisors Make Money?
It's also important to understand that franchisors expect to profit from the hard work of their franchisees. Basically, the franchisor will show you how to start a franchise, and in exchange, you'll pay them a franchising fee and monthly royalties, etc.
Here are some of the main ways that franchisors earn money from their franchisees:
Franchising Fees
Franchisees pay a fee to use the parent company's brand and products. This fee can vary based on the franchise, but it's typically $25,000 to $50,000. Some franchises provide in-house financing to help you cover these costs, but don't forget that this fee is the starting point for your business investment.
Royalties
While the franchise fee is a one-time expense, franchisors will usually also assess a monthly royalty fee. This can be a flat fee, though it is more commonly a percentage of your profits — between 4% and 12%. That's important because these monthly royalties will greatly impact the amount of profit your franchise can generate.
Marketing Fees
Finally, some franchises will charge additional fees for marketing and promotional materials. As the franchisee, you'll pay the franchisor for the rights to use certain promotional flyers, posters, and other materials. This also reduces your overall profits.
Other Franchising Expenses
As you learn how to start a franchise, you'll also discover a host of other expenses that can impact your profits. These expenses depend on your industry but commonly include things like:
Training
Equipment
Supplies and inventory
Commercial real estate
Business insurance
Cost of permits and professional licenses
Payroll
Taxes
Remember: these expenses will fall on your shoulders as the franchisee unless otherwise specified in the franchise agreement. Even fast-food chains like McDonald's often require their franchisees to have $500,000 or more in liquid capital before opening a franchise.
Some franchises will require a total investment of $1 million, if not more. Before considering how much you can make in a franchise, you'll also need to account for these additional costs and how they impact your larger investment plan.
Find Your Investment Today
So how much do franchise owners make a year? On average, you can expect to earn $80,000 or more, but be prepared to handle some hefty startup costs. Again, some franchises may provide financial assistance, but you need to consider these costs before investing.
When you are ready to start your own franchise, use the search tool on Franchise Opportunities. Find new franchises near you, and consider how you might invest in your future.