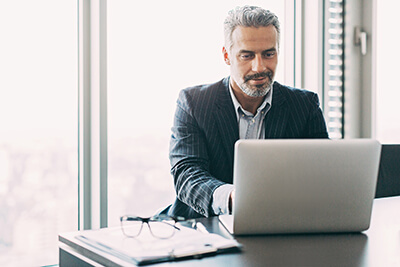 Some of the best franchises to own have been around the longest. Chances are that you drive by many franchises each day, unaware of the stories represented by their flashy logos. Understanding their history can make you a better candidate for franchise ownership — or, at the very least, make better conversation at dinner parties. Here are the stories of 3 famous franchises in the U.S.
McDonald's
The famous golden arches have now become a symbol of the franchising model. But McDonald's grew from surprisingly humble origins.
The first McDonald's restaurant opened in San Bernadino, California, in 1940. Brothers Richard and Maurice "Mac" McDonald started the company as a drive-in, but by 1948, they sought a complete renovation and change in their business model.
By limiting their menu to only hamburgers and potato chips (this was before they introduced their famous golden french fries), The McDonald brothers were able to develop a simple, efficient model named the Speedee Service System.
Their system was a paragon of efficiency. With minimal staff and precooked, prewrapped burgers, they produced food quickly and cheaply, charging just 15 cents for a basic hamburger — about half the price of competing restaurants.
It wasn't until 1955 that the franchising model really took off. Ray Kroc visited a McDonald's restaurant to understand why a small business would need so many malt and shake machines. Kroc was so impressed that he introduced McDonald's Systems, Inc., later renamed the McDonald's Corporation.
After buying out the McDonald brothers, Kroc accelerated the expansion of the McDonald's chain. With the goal of standardizing every aspect of the business, he launched Hamburger University to train franchisees.
It was during the 1960s that three iconic symbols emerged: the golden "M" logo, the Big Mac sandwich, and the mascot Ronald McDonald.
In the decades that followed, the restaurant would expand through a network of franchisees. Today, there are over 38,000 franchise locations worldwide. Its strong network, along with high revenue, makes McDonald's one of the best franchises to own.
Ace Hardware
Despite the rise of big-box hardware chains, Ace Hardware has retained a local, neighborhood-centered business model.
In 1924, a group of entrepreneurs united their Chicago-based hardware stores to form "Ace Stores," named for the fighter pilots of the First World War. Ace Stores opened its first warehouse in 1928 and changed its name to Ace Hardware Corporation in 1931.
By the end of the 1940s, Ace had earned over $7 million from wholesale sales, a number that would triple by 1959, its 35th anniversary.
In 1973, president and founder Richard Hesse retired, and the company was restructured as a cooperative. During this general period, Ace Hardware made independent retailers the company's sole shareholders, which allowed them to surpass $1 billion in 1985.
What makes Ace one of the best franchises to own? Ace has long prided itself in offering outstanding local customer service, consistently ranking highly in customer satisfaction. The core business model allows local retailers to customize their inventory to the community's needs, which helps each franchise location adapt to the local clientele.
Dunkin'
Long a staple of the American Northeast, Dunkin' has since expanded nationwide. It now includes over 11,000 locations around the world, making this one of the best franchises to own.
Dunkin' Donuts was founded to provide workers at the Quincy shipyards with lunchtime meal options. William Rosenberg, the company's founder, worked at the shipyards himself, so he started a company called Industrial Luncheon Services, providing sandwiches, snacks, coffee, and yes, donuts.
Rosenberg soon learned that most of his sales were coming from coffee and donuts. In 1948, he opened a restaurant in Quincy, Massachusetts, called Open Kettle. But after Rosenburg noted that his customers dunked their donuts in coffee, the name Dunkin' Donuts was born in 1950.
Soon enough, Rosenberg began opening up additional restaurants, and by 1955, the first franchised location had opened.
The company has expanded worldwide, and in 2018, the company shortened its name to "Dunkin.'" Not only is Dunkin' regarded as one of the best franchises to own, but also Rosenberg's legacy includes helping create the International Franchise Association, which improves the franchise model and protects investors and companies.
Find the Best Franchises in Your Area
If these stories inspire you, consider starting your own career as a franchise owner. Franchise Opportunities provides information on a variety of franchises. Search today to discover opportunities in your community, or explore franchisors by industry to connect with a company that aligns with your passions and goals.