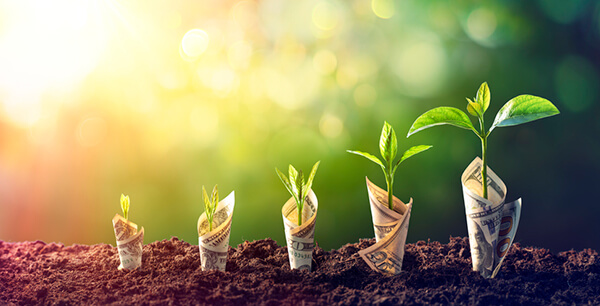 Deciding to invest in a franchise is a major—and potentially transformative—event. That's true whether you're an aspiring entrepreneur or you already have years of experience and are just looking for a new challenge. Every day, people are realizing the potential of franchising, typing things like "franchise opportunities near me" into Google and seeing what it returns.
If you're looking for the best franchises to own, we can imagine you have some questions. You'll want to know, for example, what industries are primed to grow throughout 2023 and beyond, as well as what kinds of franchises tend to make the most money.
In this blog, we're delving into these exact questions, to give you some guidance as you seek out the perfect opportunity for you, an opportunity you can feel confident in.
Where Can I Find Up and Coming Franchises?
There are plenty of resources out there for identifying up and coming franchises you might be interested in, so it really depends on who you ask. We've collected a few handy resources to help you evaluate existing opportunities and find low-cost franchises with high profit potential.
To give you an idea of the wide range of industries that contain up and coming franchises, we'll first look at lists published by Entrepreneur and NerdWallet. Then, we'll look at some of the options available through FranchiseOpportunities.com.
Entrepreneur's Franchise 500
According to Entrepreneur, the fastest-growing franchises in 2022 include a mixture of familiar and not-so-familiar brands within their top 10, across industries like convenience/retail, real estate, food service, home services, fitness, and more.
Their top ten:
7-Eleven
Century 21 Real Estate
KFC
Stratus Building Solutions
McDonald's
RE/MAX
Jan-Pro Cleaning and Disinfecting
Sign Gypsies
Goosehead Insurance
F45 Training
NerdWallet
For comparison's sake, NerdWallet put together a similar list of the year's most attractive franchise opportunities, including entries from many of the same industries identified in Entrepreneur's list.
Here's NerdWallet's top 10:
McDonald's
Sonic
Dunkin'
Anytime Fitness
Planet Fitness
Orangetheory Fitness
Primrose Schools
Kiddie Academy
Kumon Math and Reading Centers
Ace Hardware
FranchiseOpportunities.com
At FranchiseOpportunities.com, we've built a comprehensive directory to help you find the perfect franchise to invest in. You can search for and evaluate different opportunities based on a range of factors, so you can find strategic opportunities that align with your passions, interests and, of course, budget.
Which Franchise Category Has the Highest Anticipated Growth Rate?
With so many different types of franchises available, you're probably wondering which franchise categories are expected to see the most growth through 2023 and beyond. According to Entrepreneur, the five hottest industries for franchising are:
What Are the Fastest-Growing Franchise Restaurants?
While the category may not have made the Top 5 list shared above, another category that's worth exploring is restaurants, especially fast food and quick-service options. It's an industry that's proven its profitability and demand over time, and continues to grow, making it a more-than-worthy "Honorable Mention."
In fact, Statista data shows that the quick-service restaurant industry represents the "largest segment of the franchising industry output," comprising "over 276 billion U.S. dollars of the industry's total economic output."
According to the Entrepreneur Franchise 500 for 2023, Taco Bell tops the list as the most profitable franchise in this popular (and crowded) category.
What Type of Franchise Makes the Most Money?
Unfortunately, there is no straight answer. If only it were so simple! While this question is far too nuanced for a blanket-type answer, there are clear steps you can take to identify a franchise with high profit potential.
There are actually two questions here, since "making money" means striking the right balance between investment costs and other expenses on one side of the equation, and profit potential on the other.
Let's address investment costs first. Depending on your budget, you can evaluate franchise opportunities by their investment level. At FranchiseOpportunities.com, you can view franchises with investment levels of under $10,000 through levels of $500,000 or more, and everything in-between. This way, you can avoid overextending yourself and creating extra anxiety.
Then, there's the question of potential profit. While investment costs are typically pretty concrete (we list exactly how much cash you'll need to invest), profit is more complicated. That's where the Franchise Disclosure Document (FDD) comes into play. This document outlines a wide range of details of how the franchisor-franchisee relationship will be conducted, including day-to-day, operational details as well as big-picture strategies.
Of the 23 points within the FDD, it's the 19th item—Financial Performance Representations, or FPR—that provides the clearest indicators of a franchise's future profitability. Largely based on historic performance and market/industry projections, you can typically gain a lot of meaningful insights here. This section will typically include charts or tables to help make the information make sense and to inform any projections.
Can Owning a Franchise Make You Rich?
If you identify the right opportunity and play your cards right, franchising certainly can make you rich. "Rich," of course, can mean a lot of different things to people, so even if you don't become an overnight sensation, you can still make a very healthy profit! It just takes the right mindset, some business acumen, and the right team to help and support you.
Start your journey today at FranchiseOpportunities.com, where you can browse hundreds if not thousands of available franchises across a range of investment levels and industries. You can also find plenty of helpful resources if you're still determining whether franchising might be right for you.