The Lone Star State is not just big in size, but also in opportunities for aspiring automotive franchisees. In this blog, we'll dive into the metrics and market dynamics that make Texas an appealing location for your next automotive franchise venture.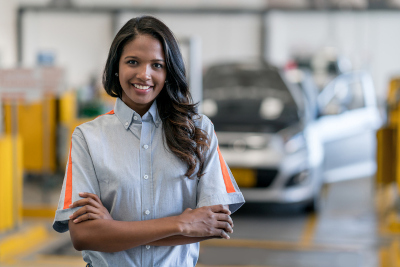 The Numbers Tell a Story
Our website data reveals that Texans have an average time of 62 seconds spent on our automotive franchise-related web pages, offering a balanced level of user engagement. This moderate engagement implies that the market is potentially ripe but not yet saturated, providing a golden middle ground for new entrants.
Bounce Rate
Texas boasts a lower than average bounce rate of 40%. In the world of franchising, this is an encouraging sign as it suggests higher content engagement. It also serves as a testament to the many enticing franchise listings we have posted in our automotive category.
The Diverse Markets of Houston and Austin
Cities like Houston and Austin are becoming increasingly diverse, both in terms of demographics and the types of cars people own. This opens up opportunities for specialized automotive services, from luxury car maintenance to eco-friendly vehicle services. 
"In 2019, Americans purchased just under 326,000 electric vehicles. In the first eleven months of 2022, they bought 724,000, according to data from Motor Intelligence." 
This surge in electric vehicle adoption underscores the growing demand for specialized automotive services, particularly in tech-savvy cities like Austin and Houston, where eco-conscious consumers are increasingly prevalent.
Why Texas is Ideal for Automotive Franchising
Texas offers several incentives for potential franchisees:
No State Income Tax: A major advantage for any business owner, boosting profitability.
Growing Population: More people mean more cars and, consequently, more business for automotive services.
Business-Friendly Policies: Texas has a reputation for supporting businesses with favorable regulations.
Franchise Spotlight: Christian Brothers Automotive offers a customer-centric business model that resonates well with the strong sense of community in many Texas cities. Their focus on transparency and quality service has earned them a loyal customer base, making it a solid franchise option in a state where trust and community values are highly regarded.
Conclusion
Texas offers fertile ground for automotive franchises, thanks to its business-friendly policies, growing population, and diverse market. Whether you're looking to offer generalized automotive services or something more specialized, Texas has the customer base to support your business venture.
If you're ready to take the plunge into the lucrative world of automotive franchising in Texas, this data-driven guide is your first step. Use it to craft a winning strategy for your franchise venture.