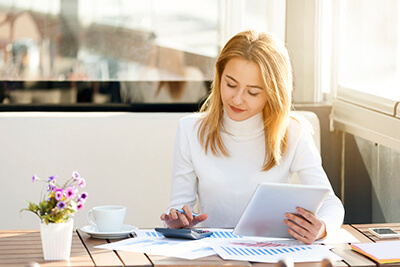 Many companies offer franchising opportunities as a way to control your own destiny while remaining tethered to the security of a stable corporate giant. But does that mean that you can get rich when buying a franchise? Naturally, this depends on what franchise you invest in.
Identifying the best franchises to own is surely half the battle, but the other half depends on your ability to navigate the world of franchising to maximize your profits. Here's how.
Pick a Winner
Not all franchises are created equal, so it's important to start by picking the right franchise. That means you'll want to invest in a franchise that provides a sure path toward profits. Sure, that might include tried-and-true fast-food chains, but restaurants like Burger King and McDonald's can come with hefty initial fees that eat into your bottom line.
Instead, consider alternative franchises, including those that have nothing to do with a deep fryer. Some of the best franchises to own right now represent industries such as:
Finance
Real estate
Insurance
Health and wellness
Beauty
These industries have been particularly popular among younger consumers, and sectors like finance tend to be resilient to economic downturns, giving you security as well as a cash flow.
Rely on Support
The best franchisors support their franchisees in a variety of ways. For one, they provide initial training to get you started. But it definitely pays to find a franchisor that offers lifetime support and guidance so you can navigate the terrain as your business expands.
In some cases, that might mean relying on a franchisor that boasts a strong reputation and brand recognition. You can capitalize on their past success and take advantage of a built-in customer base, which can help you hit the ground running when it comes time to open your doors.
Watch Out for Fees
Investing in a franchise is just that — an investment. Customarily, you'll need to pay an initial franchising fee that grants you the ability to do business under the franchisor's brand, as well as sell their products or services.
Oftentimes, that's just the start of your expenses. Some franchises charge ongoing royalty fees, either as a flat monthly fee or as a percentage of your gross profits. These fees can take a bite out of your revenue stream, leaving less for your yearly salary.
Investors should weigh these costs when evaluating their return on investment (ROI). For example, does it really pay to spend a lot on startup costs for another fast-food franchise? Maybe it makes more sense to invest in a smaller business, where the low startup costs ensure you keep more of the revenue you bring in.
Consider Your Lending Options
To finance your franchise, you'll likely need a loan. Depending on the amount of money you need, you'll have three general options:
An SBA loan
An SBA microloan (for $50,000 or less)
Financing through the franchisor
An SBA microloan usually has higher interest rates than other loans backed by the Small Business Association, but they can also be easier to get. Plus, you can pay them off in a short time.
Examine your loan options to compare interest rates and terms, all of which have a direct impact on the net profit you'll earn from your business.
Exercise Creativity
Franchising companies frequently brag about the ability to balance personal freedom with the guidance of the brand, but that's not always the case. Open a restaurant, for example, and your menu will be set by your parent organization.
But no one knows your operating territory like you do, especially if you're a long-term resident. You may find more success when working with a company that gives you some freedom regarding the services you offer to local residents.
For example, Ace Hardware is known as a local neighborhood hardware supplier. Each store has been tailored to the needs of local shoppers. Having the freedom to make these kinds of adjustments can help you better connect with your customer base.
Bottom Line: Finding the Balance
Your ability to "get rich" depends on your ability to balance your costs with your revenue. For example, it may make more sense to invest in a business with less profit potential if it means lower initial investment and fewer overheads. But above all, it's important to find a business that fits your goals as well as your budget.
Start Your Franchising Journey
You'll never get rich by sitting around. Start by using the locator tool on Franchise Opportunities, and discover franchises in your area today.