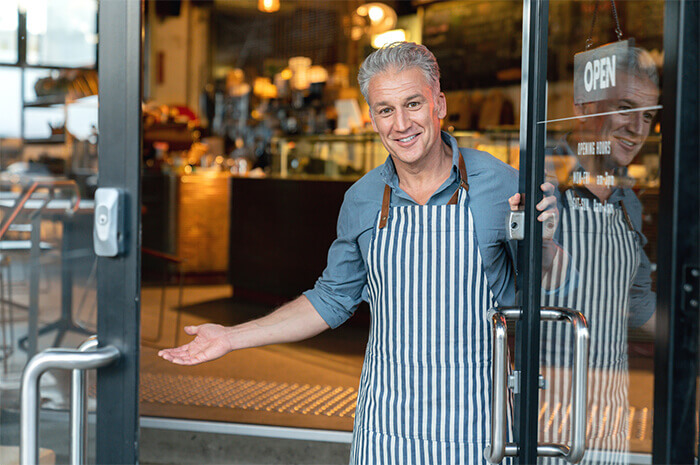 Are you looking for ways to expand your franchise business? As a franchise owner, you get to reap the benefits of the franchisor's accumulated knowledge. Although they've undoubtedly made mistakes along the way, they've also learned from them. This is knowledge that gets passed on to you when you become a franchisee.
This ability to grow a successful business based on the lessons of an earlier trailblazer is what makes buying a franchise so enticing for business owners who want to eliminate the uncertainties from their entrepreneurial adventure. If you really want to capitalize on this opportunity, here are 9 ways you can take your franchise business to the next level. Here's how to expand a franchise business!
New to the franchise industry? Read our comprehensive guide on How to Buy a Franchise, which includes how to find and vet franchise opportunities, what you need to get started, financing options, and more.
1. Add More Units
Some of the most resoundingly successful people in this country are multi-unit franchise owners. Your franchisor already has a proven system of duplication that allowed them to help franchise owners build businesses from one end of the country to the other. Why not emulate it on a smaller scale to create your own empire?
Most franchisors insist that franchisees be successful with one unit before they're allowed to open additional ones. However, there's no reason you can't expand after you meet this requirement. Many franchisors offer incentives to franchisees who want to add more units to their businesses, because they're already up and running and only need minimal training and support.
2. Become a Top-Producing Franchisee
Many franchisors sponsor contests where they award top-producing franchise owners. By pouring your heart and soul into everything you do, you'll have a good shot at becoming one of these high achievers. This will get you recognition on a national scale and a bevy of new customers eager to buy what you're selling.
3. Help Your Franchisor Grow
Your franchisor will help you grow if you help them grow. As you help your franchisor supercharge their success, they may recognize your initiative and provide you with more support and resources to grow your own business.
4. Join the Owner's Advisory Committee
Many franchisors have advisory committees to facilitate communication and participation between the corporate team and the franchise community. By participating in the committee, you'll get a voice and an opportunity to influence company direction. These efforts have immense potential to positively affect your business.
5. Take Advantage of Leadership Opportunities
As you grow your franchise business and headquarters takes notice of your success, you might find yourself being offered leadership opportunities within the organization. Speaking to your peers, mentoring new and potential franchise owners, and more can help you to establish yourself and your business within the community.
6. Strategically Use Financing
Any business owner will tell you that growing costs money. That's simply the nature of the game. The good news is that there are ways to use financing strategically as you expand your franchise business.
Visit the Franchise Opportunities Finance Center for resources that can help you get started as you finance the purchase of a franchise or business opportunity.
7. Prepare for Growth
When you own more than two or three locations, you're going to need to be able to hire people who can help you oversee operations. This means it's time to reassess your strengths and weaknesses so you can delegate and play to your strengths.
This way, you can build a team where everyone complements each other's weaknesses with their strengths.
8. Add Another Brand
Instead of adding units to a franchise you already own, you could find another brand. If you do, make sure it isn't competing with one you already own in the same area. For example, if you already own a pizza franchise, you might not want to open another pizza chain in the area.
Instead, you can use your food service expertise to start a smoothie franchise. This way, you can tap into your existing knowledge base without cutting into the sales of your other businesses.
Instead of going bigger, you might try going smaller. That's because by catering to a niche market, you'll have fewer competitors and a more passionate customer base. For instance, launching a gym business may be tough in a market dominated by larger gym brands. If you're interested in the fitness space, you might consider a more niche franchise business like an indoor cycling gym or a boxing gym! Though the market might be smaller for these types of businesses, there will likely be less competition, allowing you easier entry into the space.
Explore Franchise Opportunities by industry at FranchiseOpportunities.com!
9. Make Sure There's Room for Growth
If the franchise you're considering won't allow for expansion five to ten years down the road, you might want to consider another one.
The best way to ascertain that is by looking at the list of territories your franchisor is still allowing operations in. If the geographic region seems small, this could be a sign that the market is approaching saturation. This will limit any expansion plans you have as well.
The Best Way to Expand Your Franchise Business
When you want to expand a franchise business, the best place to start is at FranchiseOpportunities.com. We have hundreds of franchises for sale in our comprehensive directory, giving you a stunning array of possibilities for your first, second, or even third franchise.