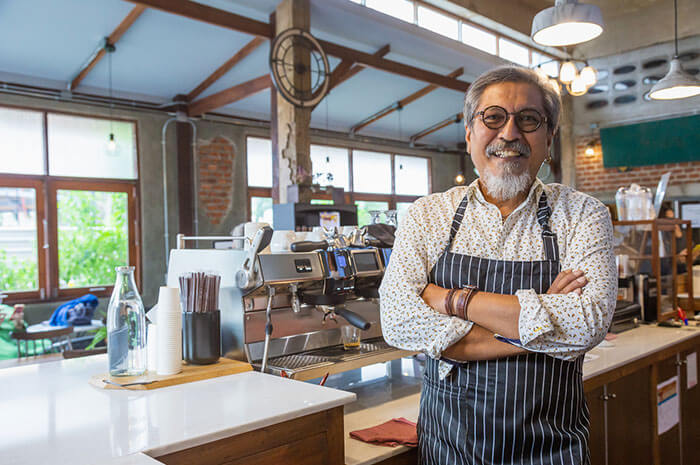 Retiring from a job can mean different things to many people. There are those who reach eligible retirement age and then take a new job, there are those who take on a second career (for instance, when leaving the military or a government job), and then there are those who simply want to work fewer hours. Again, there are so many versions of retirement. However, just because one "retires" doesn't mean they are ready to be done working, especially if they are doing so at an early age.
The good news is that retirement doesn't have to mean giving up one's dreams. It can mean taking on a new career, a new type of job, or even using your same industry but as a franchisee. If you're recently retired or are thinking about retiring any time soon, you have plenty of options that you are able to explore.
The Perks of Franchising
There are many positives to working within a franchising business. Most notably is the existence of key experts who are there to help you along the way. Your franchising brand comes equipped with teams who can help you every step of the way. You can ask them when you have issues or problems, they can help you find the best location, etc. Any questions you have from the get-go, you have access to experts who work in your very field.
Another perk to franchise ownership is working in a successful business model. The franchise exists for a reason: its model makes money. Therefore, you can rest with ease, knowing that your business is set up for profitability from the get-go. There are no kinks to work out, no vetting of services, etc. All the hard parts have been done for you, all you have to do is repeat the steps in order to replicate success. There may be some changes in adapting to your location or market, but for the most part, you're there with the main steps build right in.
Why Retirees Make Great Franchisees
Retirees are great franchise owners for many reasons. First and foremost, they have ample business experience. No matter what industry a retiree may have worked within, they have years of experience doing it. They bring in skills like customer service, management, business leadership, etc. Not to mention wisdom about working with others, learning new skills, working with suppliers, and so on. You get the gist – they've been-there-done-that and they're more than capable of doing it elsewhere, such as a franchisee.
Retirees are often more financially stable than younger counterparts, meaning they can easier afford purchase rights or lease agreements. (Or more easily qualify.)
And finally, retirees are often looking for a "fun" job, or to work in an industry they've always admired. All of these traits make for great franchise owners. They can use their past abilities in order to create success, and to work within a field that they've sought after for years. This is a complete recipe for success.
How to Become a Franchisee After Retiring
If you're retired or will be retiring soon, there are many ways in which you can become a franchisee. You can open a location, you can work part-time, you can invest or start a brand with others, etc. You can be hands-on working full-time, or you can stay in the back and watch your bank account grow. There are many options as to how you can become a franchisee, and that's half the fun of it. There's not a one-size-fits-all, but ways in which you can adapt to what meets your preferences and needs.
Consider what you want to get out of a franchising gig, then start looking in industries and brands. There are various models that may better suit your interests. You can also ask around with friends or other potential investors if you are looking for business partners to join your venture.
This will all leave you better equipped to move forward as a franchise owner.