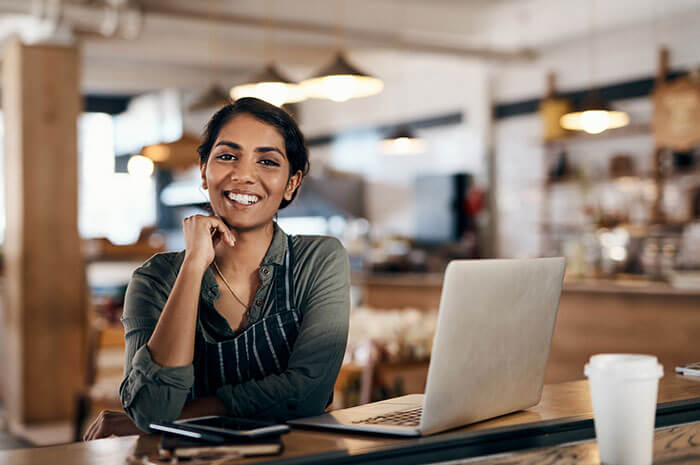 Who's Qualified to Become a Franchisee?
What makes you qualified to become a franchise owner? This is one of the most frequently asked questions we receive when working with potential business owners. Everyone – no matter how interested they are in owning their own business – wants to know what makes a person eligible to become a franchise business owner. However, the answer is nuanced and vast. There's no cure-all or must-have checklist that you must have in order to become successful at owning a business. Or to have in order to purchase it in the first place, for that matter. There's no right or wrong answer to your plea.
Instead, there's a list of preferred qualities. Personality traits that will certainly help along the way. And business experience that can only work within your favor. Following these traits can only help you along the way. But one of the most important abilities of all is the want to become a franchisee, and the will to learn what you don't know, overcome whatever comes in your way in order to find growth.
Business owners who are dedicated to their cause will be successful because it's the only outcome they see as a possibility. Those who aren't willing to work hard will easily give up, losing funds and their business in the process. But those who are fully dedicated to becoming a franchisee will find growth along the way, no matter what difficult instance may stand in their way.
What Qualifications Do Franchise Owners Need?
It's important to have some type of work background when becoming a franchisee. You should have worked in customer service, management, or any number of careers before you can move forward with your own. These past experiences in working will give you insight of what it's like to work with others, to be managed by others, to work the cash register, and more. Even if you have only worked in a single job, you gained far more than you realized in that position. Take your past knowledge and put it to work in your new location.
Education can also help. Sure it's nice to have a fancy degree or an MBA. But it's certainly not required. Whether you've got to high school, college, or have just taken classes in areas that interest you in adulthood, you can take in some much-needed education that can help your business location move forward. And if you're especially self-conscious about a certain subject, brush up on that area. Listen to podcasts, do worksheets, or sign up for a formal class that will help you gain information within a certain area.
People skills are also something that will get you far as a franchise owner. Take into consideration how well you can talk with others, and how your personable abilities can help your business thrive. If this is an area in which you don't succeed, no harm no foul. It's better to know where your best traits are and where you're lacking. That allows you to focus on what you do best, and find ways to make up for the rest. For instance, leaving someone else in charge of that area, practicing, or simply being honest with customers and making a great experience in the ways that you know how.
You can also bring in your natural abilities that will help you thrive as a business owner. What do you easily know how to do? How can you use these talents in ways that will help your business thrive? By focusing on what you know and do best, you can easily help advance your ownership abilities … and how much income you bring in.
Finally, if your franchise is within a specialty service, you may need to be trained on how to do said service. If you come from this industry previously, you will already know how to do everything you need. This is actually a perk for many incoming franchisees, with the ability to continue their knowledge as a business owner. But if you're new to the industry, it's likely that your franchising company will provide the training that you need in order to become successful within your brand.
Making Up for "Missing" Skills
If you feel less than qualified to become a franchisee, or if you simply want to know more than you already do, there are many ways you can make yourself a more valuable owner to your brand. And in many cases, the best way to learn is through on-the-job training. Bring your patience and willingness to learn, and take on new skills while at work. This crash-course is extremely effective, and it allows you to hit the ground running. No more waiting or sitting back, planning to "one day" start your franchise location. Simply get started and go with your new franchise business.