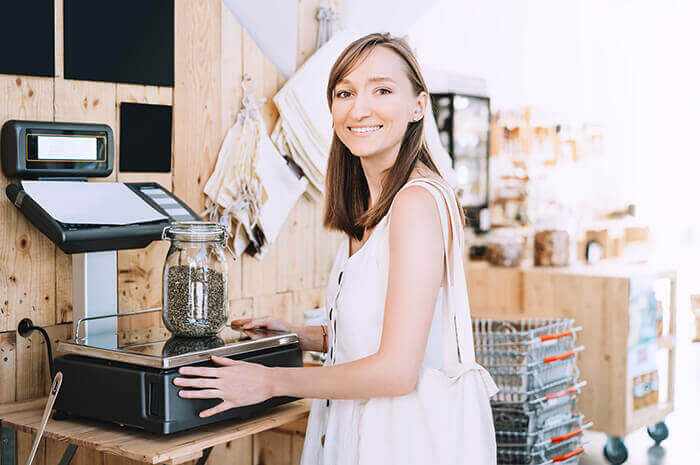 As consumers become more willing to investigate the benefits of alternative and natural materials for health and practical applications, CBD and hemp products have grown in popularity. More often, the industry is capturing the attention of mainstream media as outlets ranging from the "Dr. Oz Show" to The New York Times investigate what's behind the growing CBD and hemp craze.
The effect of this attention has increased visibility and credibility for the CBD and hemp markets – resulting in an industry that experts predict can only continue to boom. Find out what's involved in tapping into the financial opportunities of this market and why a franchise may be the best way to take advantage of this unique and growing industry. Search Franchise Opportunities' Directory of CBD, Hemp and Marijuana related franchises for sale.
Understanding CBD, hemp, and marijuana
CBD, or cannabidiol, can be sourced from either the hemp or marijuana plants, which are two varieties of the plant species Cannabis sativa. While hemp and marijuana are the same species of plant, they're not the same.
Hemp is defined as any Cannabis sativa plant with 0.3% or less THC (the intoxicating chemical in cannabis plants). Marijuana is defined as any Cannabis sativa plant with THC higher than 0.3%.
Hemp has many uses, which vary depending on which part of the plant is used. The stalks, leaves, and flowers of the hemp plant are sources of CBD oil, a compound that has numerous potential health benefits. CBD and other oils sourced from the hemp plant are used as herbal supplements with therapeutic benefits.
With a THC value lower than 0.3%, CBD from the hemp plant doesn't get you high. However, when CBD is extracted from the marijuana plant, it has higher than 0.3% THC, which can deliver psychoactive effects.
The hemp plant is also used to produce hemp products that don't contain CBD. Hemp products made with hempseed oil have benefits for skin health. The stalk of the hemp plant can be used to manufacture products such as clothing, shoes, and accessories, as well as industrial-purpose items including rope, insulation, and biofuels.
The demand for CBD and hemp products
In 2020, the U.S. hemp/CBD industry was valued at $4.7 billion, with projections that it would increase to $17 billion in sales by 2025. Much of the industry's growth is driven by consumer interest in the health benefits of hemp-sourced CBD, though the use of hemp for manufacturing household and industrial products has also increased.
Consumer testimonials about CBD and hemp products indicate some people achieve dramatic therapeutic results. They report achieving relief from lifelong and debilitating symptoms related to the following conditions:
Epilepsy and multiple sclerosis

Pain and inflammation

Anxiety and depression

Symptoms related to cancer and cancer treatment

Acne

High blood pressure

Migraines

Pain, anxiety, and seizures in their pets
Hemp products that contain CBD are available in many forms. It's also possible to consume CBD in beverages, such as cocktails and lattes, as well as a wide range of freshly prepared foods. The most common options include items packaged as sublingual oils (drops placed under your tongue), capsules and gummies, cigarettes, products for vaping and hookah smoking, and edibles such as candies, baked goods, and other snacks.
When used to manufacture textiles and other non-edible products, hemp also provides a unique set of characteristics, including the following benefits:
Natural UV-light filtering properties

Breathability that provides natural resistance to bacterial growth

Four times the strength of cotton that doesn't weaken when wet

Healthy growth with the need for minimal water
Regulation of CBD and hemp products
The distribution and sale of CBD and hemp products are regulated by a combination of federal and state laws that can result in conflicting guidelines, depending on where the products are sold.
The 2018 Farm Bill legalized the sale of extracts from hemp plants that include therapeutic levels of CBD with 0.3% or less of THC by removing it from the controlled substances list. However, the law allows states to set regulations for the growth, distribution, and use of hemp within their borders, so laws can differ depending on where you live.
CBD from marijuana plants has higher levels of THC and remains illegal under federal law, though more often states are taking the lead in determining the legality and regulations for marijuana use and distribution within their borders. Understanding the difference between marijuana and hemp-sourced CBD can confuse consumers trying to understand legal CBD sales.
Succeeding in the CBD/hemp market
Consumers who purchase CBD and hemp products value quality and consistency, especially when they're relying on these products to control health-related symptoms. This means that it's critical to identify a reputable source, or supplier, of hemp and CBD products for business success. Supporting this demand with proof of quality testing is necessary to reassure customers that they're getting what they expect.
It's also important that those selling CBD or hemp products remain knowledgeable about the products and their content. For many consumers, the world of CBD and hemp products is unchartered territory, but they're willing to learn. Providing accurate guidance and consumer education is critical to establishing relationships and promoting repeat sales.
Success in this market also depends on an entrepreneur's ability to provide a convenient and accessible source of CBD products in their community. Many businesses succeed by investing in a brick-and-mortar location, in which they can work to establish community relationships and partnerships to promote their products.
The advantages of owning a CBD/hemp franchise
While the CBD/hemp industry is targeted for growth, business ownership in a new and emerging industry may seem intimidating. Educating yourself on the subtleties of the industry and an ever-evolving range of products can be overwhelming. Mastering the techniques and relationships necessary for sourcing and distribution, as well as acquiring the expertise necessary for consumer education and quality control, can take years of trial and error.
A CBD/franchise allows you to venture into this exciting industry with less risk than doing so on your own. That's because a franchisor has already done the "heavy lifting" involved in researching the industry and designing a business plan that succeeds.
A franchisor's approach to the CBD/hemp industry has been fine-tuned to accommodate key concepts concerning quality sourcing, consumer education, and regulatory restrictions. Your partnership as a franchisee allows you to benefit from their knowledge and expertise while owning your own business.

Search and find CBD/hemp franchise opportunities for sale and learn how they can help you stake a claim in this growing industry.