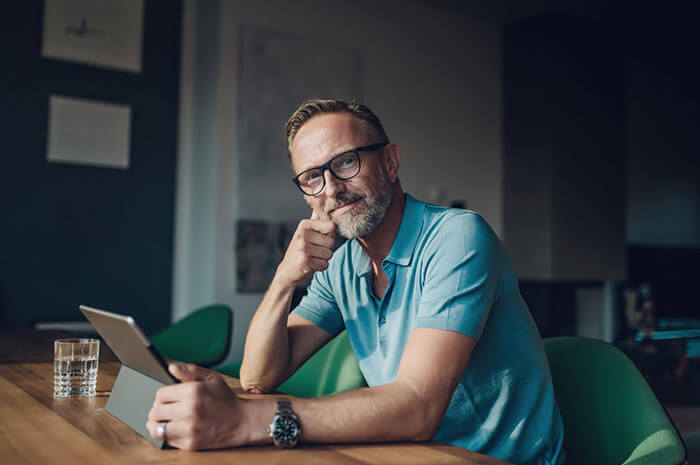 As an incoming franchisee, you may feel like you have little free time to go around. Even before your doors ever open, you're stressed, wondering when and where you can catch up on personal commitments. This is par for the course. It's not just you, it's new business ownership. And yes, it gets better. In the meantime, it's important to manage your time as best as you can in order to find a better balance going forward.
Figuring out your free time now rather than later means you can set up good habits as a business owner. You're working on time management, you're setting sections of your life up for success (personal and business), and your making important sacrifices to accomplish more in life.
Take a look at these smart time management tips that can help you better align your franchise business for success.
What Free Time? I'm a Business Owner!
At first, this is likely your thought process. You see the phrase "free time" and "franchisee" in the same sentence and you're thinking "not possible, does not exist." And for some point of your business ownership, this is absolutely true. There's much to be done in beginning stages, and it will be a lot for you to balance. Take deep breaths. Relax whenever possible, and remind yourself that this is a season. It's not a life sentence, it's a season.
It won't be like this forever. That being said, it's also extremely important to set up your franchise business. Key elements have to be put into place, and they need to be done in a timely manner. Therefore, no, it's not likely that you'll have much extra time. Instead, focus on accomplishing what needs to get done. Create your to-do list. Write down dates, and tackle the most important items first. It may be a process of doing what's the most important for your business and pushing back the rest.
That's ok. Again, it's a season.
Just make sure you keep detailed and smart records so you're able to do things before deadlines have passed.
Make Yourself a Priority
Next, even as a business owner, you need to remember to take care of yourself. There will always be a long line of things you need to do. Whether you do 20 or 100 of them this week, the line will grow on. Therefore, you have to draw the line at some point. Mark off your most important items, then take some time off. Spend time with your family, take off for a hobby, do something you enjoy.
This is an important step as a franchisee to make use of your personal time for mental health. Because, if you start to resent the job, being a franchisee will no longer be a dream career, it will be a burden. Get in the habit of taking free time now so it's something that's continued in the future.
Note: in your beginning stages as a franchisee, you will likely have a higher workload. This is to be expected. There will be longer days and more to get done. But it will pass. Then you can get back to your free time and letting your franchise location run smoothly, even when you aren't there.
Lists at Home, and at Your Franchise
Just like you made lists above? It's also important to make lists at home. You will have responsibilities there that need to get done. Paying the bills, cooking dinner, cleaning the gutters – whatever it is, it's another list that's on your plate.
In order to keep your life well-balanced, you'll have to juggle all of the above: your franchise, having fun, and getting things done at home. It might take some getting used to, but it's absolutely possible. And it's what will make you successful in all areas of life.
Start practicing this method now to create better business habits and to help your business thrive. That is, without sacrificing your personal life, either.