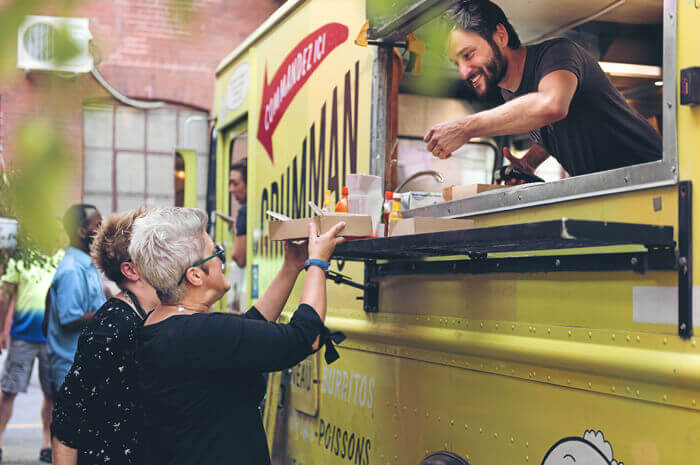 Summer is coming! It's a season we can all get excited about, especially after the year we've endured. Summer is a time for being outside, enjoying time off and vacations, and taking a step back from our normal responsibilities and schedules to enjoy those around us with activities and relaxation. For most, summer is a breath of fresh air. And with your franchise business, that mood is no different. And if nothing else, summer is a time when you can switch up the norms and move onto something more exciting.
Whether your services and/or products change, or you take on seasonal workers, or perhaps you stay open for longer days in order to accommodate sunlight hours and late-night shoppers – whatever the changes, the point is summer is an exciting time in your franchise business and you can start planning now in order to get ahead of the curve.
Start with these tips in order to ready your franchise business for upcoming summer months ahead.
Determine What's Ahead
What's ahead for warm weather with your franchising brand? Will your business increase? Decrease? Depending on your industry, your business is likely to adjust in one of two ways. Take note of your anticipations for the summer. If your business will grow, it's time to plan now. Who will join your team to make your staff be able to handle the influx? Are you ordering more product now to avoid running out in your busiest season? Will hours be extended? All of these questions and more need to be answered so you aren't surprised after it's too late for your franchise location.
Get Your Franchise Marketing On Board
Next, it's time to get your marketing efforts on board. Whatever is coming, start planning for future dates. Sooner rather than later preps you (and customers) for what's ahead. Tease with social posts, or just plan what you'll be pushing in months ahead. Offer sales, deals, or incorporate branded hashtags that show off your seasonal goods. The best part of marketing is that you can tailor it to your franchise industry, as well as your seasonal changes to the business. All you need to do is take some time to see how you'll spread the word and get folks excited about promotions ahead.
Adjust Your Franchise's Workforce
Whether you need more or fewer workers, start making the adjustment. When hiring more workers for a busy season, hang signs in your business to help encourage folks to apply. Post advertisements or ask current workers to ask around too. Keep in mind that college kids or students looking for extra work in the summer might be your best seasonal workers. In the same light, if you'll be reducing your team, discuss their options. Encourage them to pick up extra summer work and come back in the fall (or whenever you'll need them most).
You can even work out deals or shave them sign contracts so your best employees won't leave you hanging. There's no shame in helping employees help supplement their income for a few months, especially if your business won't be able to support it. (In fact, they'll appreciate it.) Either way, a plan will help get you where you need to be.
Reflect What Your Customers Want
Do your customers shop later in the summer? Are they out and about with later daylight hours? Do they order more? Schedule ahead? Pay attention to their trends and reflect them within your franchising business. The better you can anticipate their needs, the better you can grow as a brand. Give your customers what they want. Adjusting seasonally is just another part of business ownership, and adapting to earn money when folks are wanting to spend it most.
If you're unsure about what customers will want, start your research process. Ask what they want through surveys or comment cards. Meanwhile, you can do market research by talking to other business owners in the area. Be sure to talk with your franchising brand, too, as they'll have valuable insight as to how seasons change your customers' spending habits. This will help you anticipate and prep for changes, rather than reacting to them after the fact.
Preparing your franchise business for summer can be a fun process, and one that readily allows your location to grow. Take a look at these effective and necessary steps that will help your brand thrive as it changes for the season.