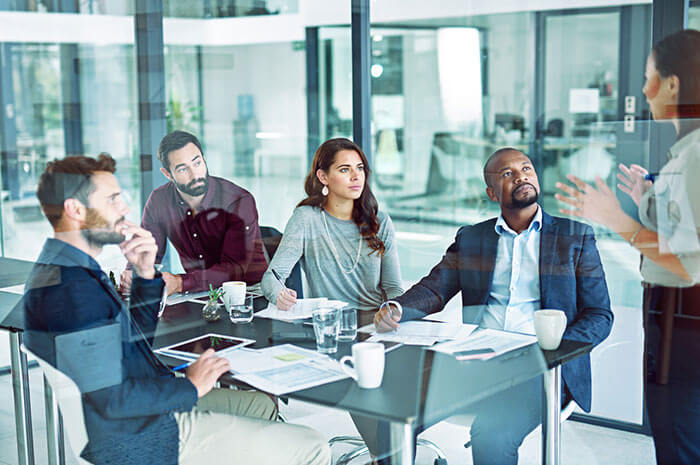 As an incoming franchise owner, one of the biggest favors you can do for yourself, and for your business, is to get on the same page with your franchising brand. From day one (and going forward), you'll want to ensure that all parties involved are working toward a similar goal, and are in close communication with one another. Staying on the same page can allow your franchise location to run smoother, earn more, and grow in a way that's authentic to the brand itself. Don't overlook just how much good can come from starting on and staying in good terms with your franchising brand.
What's more is that you can only learn from and build upon this relationship going forward. Starting out strong gives your business an incredible head start, and a boost as a successful location early on. Then, you can capitalize on that stance and allow your business to bloom and expand.
Take a look at these proven methods on how to grow along with your franchise business, and how those same methods can help take it to the next level.
Stay in Close Communication with Your Franchising Brand
One of the best ways to stay on the same page is to communicate. Call, email, schedule meetings with your franchising company and discuss what's on your mind. They can't read your thoughts and vice-versa, therefore be sure to talk openly and honestly right from the get-go. This is a great habit to get into, and one that will only benefit your location going forward.
From your very first contact with your franchise brand, you should have a person of contact. This is someone you can connect with regularly. Talk with them, ask your questions, and ask for feedback. This will show an open relationship in which you're willing to learn and make yourself better in the process. They will appreciate your efforts more than you know. It's also an easy way to improve your business – ask for feedback from the experts. Don't make mistakes that could have otherwise been avoided. These mistakes are only costly and time consuming. Avoid them by having a few simple conversations instead.
Ensure a Good Fit with Your Business
Let's backtrack for a minute. Obviously, it's important to make sure you mesh well with your franchising brand. That means that before you ever even sign on with a brand, you should see just how well you get along. Do you have the same business ideals? Do your personalities align with others? Do you get along? Do you have ideas that meet the expectations of the franchising brand? Do you like their company goals? Look at all of these questions and more in order to find if you're getting into a good fit. It's far better to do it now, before contracts have been signed, than to enter into an agreement with a company with which you won't get along. Feel out a potential franchising brand early on to make sure you'll be a good fit with their company.
Chances are that they'll be doing the same with you, too. Remain professional and do your best to make a practical decision. Don't let emotions come into play, after all, if this isn't THE brand, another one will be. Look at yourself objectively and determine if you're making a good choice with this particular business.
This will make all of the difference moving forward. Choosing correctly will eliminate headaches. It will put you with people who "get" you and your business ideals, and it will eliminate friction from ever taking place. Trust us, this is not an area in which you want to experiment, but one that you will want to feel out carefully to find the right franchising fit.
Failing to find the right brand can only lead to headaches, stress, and a plan to get out of the business far sooner than you had ever planned.
Ask Hard Questions
Now we'll jump back to the status quo –working directly with your franchising brand. Don't be afraid to ask the hard stuff. When questions arise, don't overlook them. Dive right in and find out what you need to know. This is the only way that you can get your answers and eliminate any tension from the relationship. Could is also add tension? Yes, to a point. But at least you can place all of your cards on the table and work together to find a solution. Avoiding questions is no way to move forward, but finding out key data can keep you right where you need to be. This is far better than allowing tensions to rise and bringing that stress to a working relationship for years to come.
It can help you learn more about your franchising brand, especially the inner workings of the brand and how it came to be. Asking hard questions can actually be extremely beneficial. Don't assume, but find out what you need to know sooner rather than later. It's a strategy that leads to profit growths and a better understanding by all.
Just remember to remain respectful at all times. There is a way to be bold without hurting feelings. You can wager this line as a smart an effective franchise owner. As well as one who earns a reputation for getting things done.
Don't assume everyone is on your same thought process when it comes to your franchising brand. But rather, put in the work to find out personalities and relationship dynamics in order to create a tighter, more effective work relationship with your franchise brand right from the get-go.