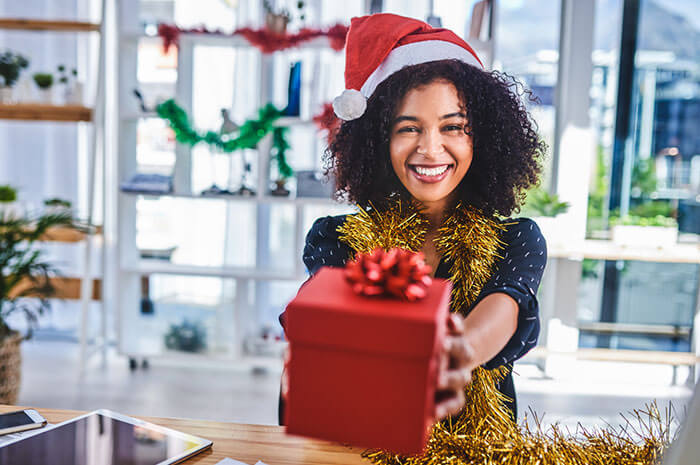 There are a number of franchising industries that ramp up various times of the year. Due to seasonal offerings, longer hours, or holidays that make their service in higher demand, seasonal employees make all possible. They're the special ingredient that holds us all together. These are franchise workers who fill in for a few weeks to a few months out of the year. It's understood going in that the job isn't long term, but their presence allows for more hands on deck, longer hours, and more customers served. Essentially, they help you get through your busiest season(s).
Some key examples include high school or college kids will summer jobs like painting houses, working in restaurants, or helping with summer camps or resorts. They are off of school, allowing them to fill in as needed. Likewise, teachers may sign up for similar jobs, with a few months to kill. Then there are franchise industries that hire seasonal employees for the holidays. With more shoppers buying gifts and holiday gear paired with longer hours, more hands are needed to stock shelves and man the cash registers. This is more likely to be those who have a full-time job but want to make some extra cash by filling in during nights and weekends.
You get the idea – it's not rocket science. Based on the industry, your busy season may vary to a different time of year. And based on that will likely determine the type of workers you have signing up for this short-term gig. The key is that you need more people to help you remain successful. How you train them, and finding a way to do so in a way that's as streamlined as possible, is ideal. It can save you headaches, time, and of course, money.
Creating a Smart Training Schedule for Franchise Employees
Obviously it's in your best interest to have a streamlined training schedule for seasonal employees. The faster they can learn what's going on with your business and how it works, the less it will cost to get them up to speed. Create a training video, slides that they can run through, and/or a streamlined program. Let them shadow another worker and learn what they need to do quickly. You might also consider hiring seasonal workers to do "easy" tasks that don't require as much training. Doing so can cut down on prep time in getting them up to speed, but instead allows them to get to work sooner rather than later. All while freeing up your more experienced team members to do more advanced tasks. This is an extremely efficient way to work, and can eliminate much stress out of busy work days.
You should also train your full time or current employees on how to best work with seasonal add-ons. Let them know what seasonal employees will do, and the best ways to train them going forward. The more prep work you do in advance, the fewer bumps and bruises you will see down the road. In all, it will lead to a smoother transition process. No one wants to be in a situation where you're busy and bogged down, yet no one is up to speed – or at least, not everyone is up to speed – and prepping early on can help you to avoid all of this and more.
You can also entice seasonal employees to return year after year. Create a program that benefits them to come back. That means trusted folks on your team, who are already trained in the job at hand. Benefits can include a flexible schedule, higher pay, promotions, or even the potential for more hours.
Creating Your Seasonal Franchise Force
Before your busy season takes you by surprise, be sure to start advertising early. You may hire weeks before people actually start working. But this ensures that you have plenty of time to get everything ready. Workers can also use this time to train behind the scenes, possibly even getting their feet wet with a shift or two before things get especially busy.
Talk with your franchising brand and ask them what protocol features they have in place for seasonal workers. This will give you key insight to trailing infrastructure, manuals, potential contracts or pay structure, as well as tips for what you can create on your own. They may even have resources that you can access and disperse amongst your team.
Finally, use what worked with your current employees. How did you train your team? What methods worked best? Use this – but perhaps a shortened version – when brining on new seasonal workers. You can even ask employees how they learned best, or if they have any insight to add to the training program.
When training – or hiring, for that matter – seasonal franchise employees, it's best to look at your industry. Much will vary based on the time of year that you're busy, what you need workers to do, and the hours that you will need them to work. Look at each of these specifics in order to create a formula that best works for your brand, and how you can better train your franchise workers going forward. Including those who may perform quick or easy tasks, or who might not work at your location very long. These workers are still an important part of the team, and training them provides a better overall experience for customers, and therefore, a better reputation for your brand.