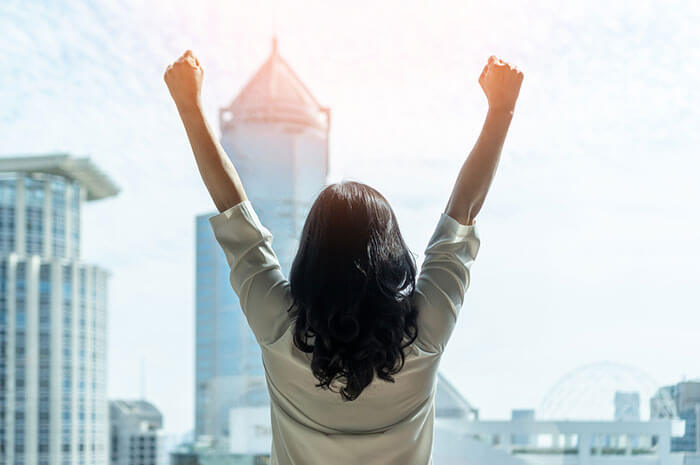 Coming in as a franchise owner, you bring all of your past skills. Professional abilities that you learned through decades in your respective work force. From on-the-job learning, to customer service skills, to natural traits that come to you easily, you come with your own unique blend of professional skills. Of course, you will use these to your advantage. Without even realizing, you'll succeed in these areas that come easiest, even before serving as a business owner.
However, that doesn't mean that's where you want to stop. Every successful franchisee is on the lookout for new skills that will set them and their brand apart. By advancing what you can do, how you do it, and more, you can set your business location up for success. Take a look at these proven ways of advancing your own professional skills and becoming a better rounded, more thorough business owner in years to come.
1. Advance Your Franchise Skills With Formal Classes
As an incoming franchisee, one of the best ways to remove any butterflies is by taking new classes. If you see an area in which you are lacking, cut off the worry at the source and take care of it right then and there. Often we see incoming franchisees who are worried about a particular skill. Rather than fret, put in some work and gain confidence in your abilities, right from the get-go. Jump in, sign up for the course, and go all-in. Whether your class is in-person or online, you can greatly work to advance your knowledge in a specific area by taking a class. You can use it as continuing education, or simply as a way to better your abilities as a franchisee.
Make it an annual training event or dive in for a few courses until you can get your feet wet. There's no make or break, just a great way to increase your knowledge base as a business owner.
2. Force Yourself to Try Something New
With any new venture there's risk – and then there's big risk vs. calculated risk. We're suggesting taking a little calculated risk by trying your own hand at something fresh. Don't take on more than you can chew, but dip your foot into the pool and see how it plays out. You can always do so with the help of professional supervision, or by taking a look at what's already been done. For instance, studying the books, reviewing advertising stats, etc. The latter is especially great when not wanting to take any risk.
Choose the area in which you feel the least confident with your franchising business, and push your limits. You don't have to take over this task fully, but experiencing it will boost your confidence and understanding of what it's all about.
3. Network With Other Franchise Owners
Immerse yourself in the world of franchising by meeting with others and talking shop. You can head to group meetings, or schedule intermittent coffee dates with franchisees. Opt to meet with those both in and outside of your industry so you can better round out your professional knowledge. During these meet ups you can talk shop, discuss best practices, issues at hand, and more. This will allow you to work through problems and learn new methods of problem solving. It's a two-way street where you learn exactly what's at your disposal by helping other franchisees, meanwhile, learning new ideas as they help you along the way.
Check your contact list and don't be afraid to schedule regular meetings; it will help more than you realize. It's never a bad idea to reach out to someone new, either.
4. Schedule Professional Development Listening Time
Today, there is almost an endless list of listening options to advance your franchising skills. Between audio books and podcasts, there are seemingly infinite listening options. Tune in to business lessons, talks covering certain industries, how to streamline a particular service, and more. The more you listen, the better you can advance your own business skills.
However, with so much info available, it's important to set limits. You shouldn't be in constant learning mode. That's like drinking out of a firehouse, and it makes retention difficult. (It's also a great way to burn yourself out on data early on.) Instead, schedule certain times in which you'll listen each week. Perhaps while driving or on a walk to keep the body busy while the mind takes in new information.
Ultimately, this can be a successful and fast way to advance your franchising knowledge.
5. On-the-job Training
Perhaps no more franchise skills will be obtained than when you're working on the job. As you're in the thick of things and learning on the fly, you're taking in far more skills than you even realize. Even finding faster and better ways to work. Before you know it, you'll have mastered new abilities involving your franchising brand. Simply pay attention to how you work and when for a streamlined way of doing things while learning on the job.
6. Ask For a Training Session
Even though you're the franchise owner, don't be too proud to ask others to show you the ropes. If you have business partners, employees, kids, friends, etc. who know how to do something that you don't, ask them how! You can get personalized training in which you can see a skill done live, then ask questions so you can sure you're doing it right. What better way to learn?!
Don't let pride get in the way of you mastering something new, especially when it can help you to become a smarter, more well-rounded business owner.
7. Obtain Tools that are Right for the Job
As a franchisee, your time may often be limited. Don't be stubborn or cheap about it, but rather, obtain the right items to allow you to do your job. This might mean software, a computer or tablet, or industry tools that will allow you to be a more capable business owner. Such tools allow you to become successful and move forward in your brand, rather than sitting and stewing about certain tasks, or drawing them out unnecessarily.
8. Ask Your Franchising Brand
In initial stages of the franchising process, you should reach out to the franchising brand themselves and ask in what ways you can best advance your skills. What areas should you focus on? What subjects have others learned to best find success as an incoming franchisee? As the experts of your future company, it's only helpful for you to listen to what they have to say. They also have insider information that can not only allow you to advance your franchising skills, but advance them in the way that will be best for your future company.
9. Follow Your Interests
Finally, it's a good idea to expand your business in the way that works best for you and your franchising knowledge. Pay attention to the subjects that matter most to you and your professional interests. Follow those subjects and vow to learn more about them. No matter what above method you choose to use, simply opting for a subject that interests you personally guarantees that you'll stay engaged and retain more information. This can be a great way to expand your professional skills going forward.