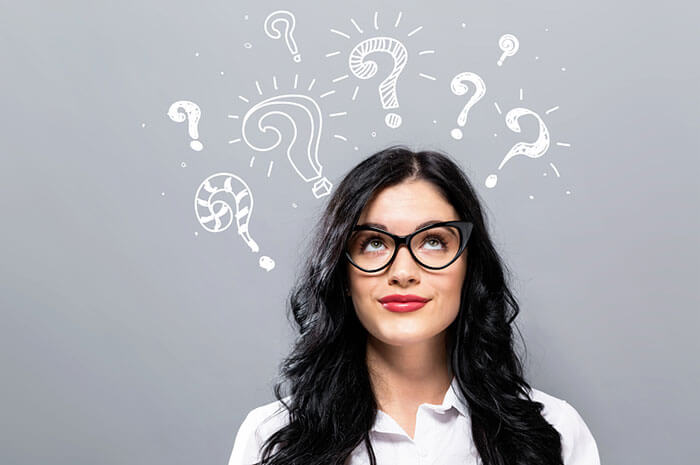 Signing on with your franchise company is a big deal. It's a huge step as a business owner and it allows you to start moving forward with starting your location. The world is your oyster. You can work with any brand, in any industry. The options are practically endless, and you're in the power seat. You can ask any question you want, work with franchising brand, and create the growth that you want. No limitations, just the freedom to explore your perfect career.
This is the time to get excited! But … we're not there just yet. Before you can celebrate, you have to create the steps that will help you make smart and informed decisions. How do you get to this point? How do you decide who's the best options? And what steps do you take in order to make it there in the first place? How do you narrow down seemingly endless choices in order to find your perfect business fit?
Take a look at these key questions – and the answers in which you respond to them – can set you up for success. Remain thorough in your communication and how you respond to your business aspirations in order to find your best fit yet.
1. What's Your Dream Franchise Gig?
Take a minute to ask yourself if, best case scenario, you could have anything you wanted. Best of all worlds – what's on your list of must-haves? No stipulations, what would you get? What would you ask for and how would you get it? What type of industry? What business model? What size of business? Etc. Ask these questions and find out what it is that you truly want. Obviously when it comes down to it, you'll have to bring reality back into play. But when looking at the world with no limitations, you can make a list of pros that you want to pursue. Later, this will help you hunt down your biggest preferences.
2. What are Your Weak Spots?
Yes, you have to ask the hard questions during this time too. Where are you lacking as a franchisee? What business skills do you need to brush up on? Where do you need to learn? Where will you rely on others to help? Make a list of these areas so you can help draw in a franchise business or investing partners to help round out your weaker spots. Making a list of what you need to improve upon might not be fun, but it can be a great way to move forward with logistics.
3. What Are They Bringing to the Table?
You already know what you can do (and thanks to the last question, what you can't do), so now it's time to make a list of what a potential franchising brand is offering. What are they experts in? What advice are they offering? How will they help you move forward to find success? All of these questions and more can help you find the best fit as a business owner. It's important to know what perks you are getting before signing on with a brand, too, so you can feel confident and proud once choosing your franchising brand.
4. What are the Downsides?
Again, it's time to make a list of the negatives. What are the downsides of moving forward with any particular franchising brand? What doubts do you have? Are they justified? Or an excuse that's just holding you back? Seeing it all listed out can also lead you to having a real conversation with a potential franchising brand. That way when you sit down to talk you aren't surprised or flustered, but have a real list of notes that you can follow.
5. Is There a Need for This Franchise?
One of the best ways to create job security is to sign on with a franchising industry (and brand) that will have a future in your area. For instance, if there are already 10 pizza joints, you'll have a hard time gaining business and will need to spend much time advertising. This might not be a good gig to get into. You'll always have tough competition, which means high fees in marketing and customer retention. But if there's only one place that changes oil and more people that they can service in any given week, there's a need for another place that changes oil in your area. You've found a need, and you will have regular business by ensuring that customers need your service.
Do some research to see what exists in your area and how many people might frequent your business during any given time. This is a great way to ensure ongoing income.
6. What Are Your Expenses vs. Projected Income?
Take a look at the numbers long and hard. You want to have a firm grasp of what's ahead before signing on for any franchising business. You need to be confident of what your costs will be vs. what you'll be bringing in. Set yourself up for success and eliminate any surprises in your bank account in months to come. You can easily talk to the franchising brand about potential fees and/or costs that might be associated with opening a new location with them, too.
7. What's in the Contract?
Next, you need to know what's expected of you as a franchisee. Again, no nasty surprises. Read your contract before signing it. Have your lawyer read it, and then read it again. You might even want to make a list of key take-aways so you can reference it quickly. Contracts protect everyone involved, but you also need to know what it says before making it official. Be sure to be thorough on this step before becoming an official franchisee.
8. How Does the Competition Hold Up?
For every franchise business, there is likely another brand in the same industry – or 10. That's not to say that one is better than the other, but each will offer their own nuances. They will have their own business structure, their own core values, etc. When finding a good fit, you need to look at different brands and see who has the best option. With whom to you best jive? What does one company have that the other doesn't? And ultimately, who makes you feel like you most belong? Do this research in order to create an ideal fit with your future franchising brand.
9. What's Your Role as the Franchisee?
We've posted many blogs on the role of the franchise owner. But at the end of the day, you need to know what you want to do, and if this is feasible with any given brand. Don't set yourself up for a gig that won't make you happy. Instead, understand what you're getting into sooner rather than later so you can see if the brand will be an ideal fit. One franchising brand might require more steps, prefer an on-site owner, etc. You should also be up front with your wants for each company from the get-go. Honest conversations can create better business outcomes for all.
10. Do You See a Future?
Finally, ask yourself how you see a future moving forward with this franchising company. What do you see in months, or even years to come? What take-aways do you see coming up? Do you see yourself growing with the brand? Finding success? Potentially signing on for more locations? What else? Determine how you see yourself changing as a business owner, or how you might see this company changing as well. Of course, no one can predict the future, but it can help you prep for the business' projections and where you might fit within that role.
There are many things to ask yourself as a future franchise owner, and this list can help you ensure you have the best fit with a franchising brand.