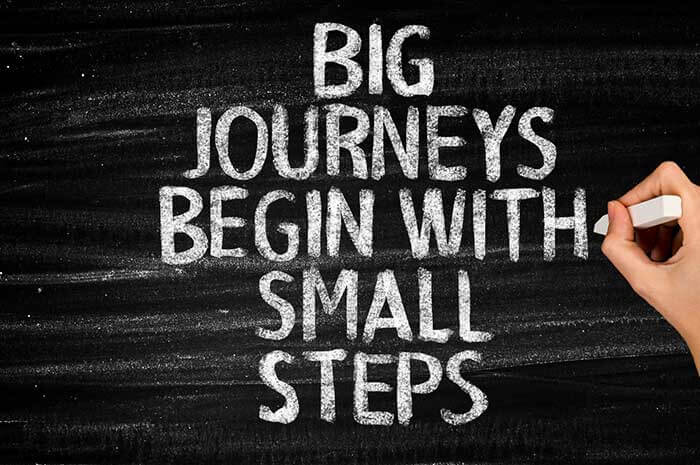 You're on your way to becoming a new business owner, congrats! The world of franchising is a great place to start your next investing venture, and as a new – or soon-to-be new – franchisee, you have endless resources at your disposal. Better still, is that each resource has been vetted and molded to help you reach your best levels of success. As a fresh business owner you have the tools, the knowhow, and the insight to bring your brand to new heights. By taking advantage of what's available in your network, you can avoid learning the hard way and instead, use your efforts toward efficient growth.
But where do you start? Who do you go to? And what needs to be done?
Luckily, your franchising brand is in the know. They are aware of exactly what needs to be done to push your brand to a successful start, and they will tell you what that list entails … and the best way to tackle it. Ask for their advice and use it as often as possible.
By following their insider list, you'll have a pre-approved plan to get your business up and running from day one.
Where to Start With Your Franchise Business
First things first, what paperwork needs to be signed and filed? Assuming the finances are under control and allowing you to move forward, paperwork is your first step. What does your contract list? What date do you need to be open? Find out these important dates and memorize them, write them down in your calendars, and set electronic reminders!
Outline your contract with a fine-tooth comb. From there you can work backwards to hit that goal. How will you hit your timelines? If you need to be open by X day, you'll need a specific set of dates to have your building ready and running, to have employees trained, and more. Work backwards and write everything down … you don't want to miss a beat.
Your goals and timelines will likely overlap, but that's why it's so important to keep a detailed calendar with all the specifics. That way nothing falls through the cracks. Find your storefront, conduct interviews, set up with a contractor, work on your marketing plan, and more. By knowing what needs to be done and when, you can more easily dedicate efforts to top priorities from the get-go.
How to Keep the Ball Running in a Franchise Opening
We get it, at some point or another, you're likely to think there's too much to do and not enough time to do it in. Welcome to opening your franchise business! It's a rush like no other. Besides, all your hard work is going toward something you love – a budding career with a brand you love and trust. A few hectic weeks leading up to opening day can more than make up for this short-lived misbalance of power.
Don't let the growing list slow you down. Remember to stay motivated, and that your tasks are serving a purpose. A purpose of allowing you to have your dream job and turn it into a thriving, fulfilling career. In addition, your list is full of one-time tasks. While running your business will be a daily effort, things like creating your tax ID or filing with the IRS have to be done one time, or checked on annually. These quick, yet meaningful steps are just one more move on your way toward franchise success.
Moving Forward as a Business Owner
Of course, one of your first steps is to get excited! Your dream job is becoming a reality! Tell the masses and get them started in helping you grow you beloved plans. Start celebrating! This is something you've been working toward for months, possibly years, so why avoid that same sense of pride?
Allow yourself to rejoice in what you're accomplishing. It will make the hard days go that much smoother, and it will help you take your most exciting parts of the day and channel it into franchising progress.
Are you ready to push your franchise forward by tackling the beginning steps? Charge on with gusto to create steady franchise progress.