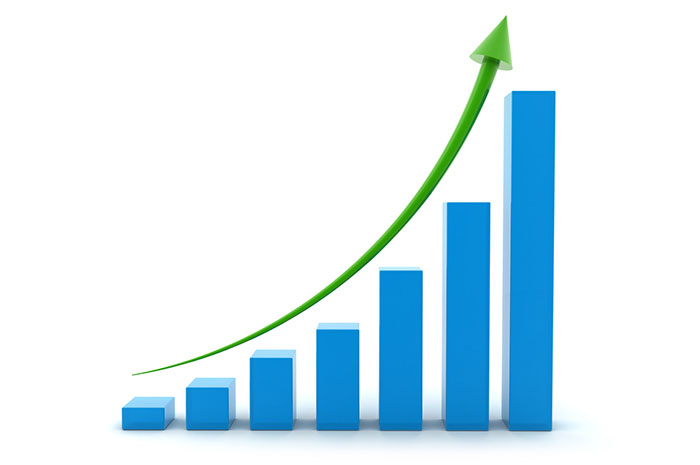 Why the Franchising Sector is Slated to be the Fastest Growing Industry in 2018 (and Ways This is Already Ringing True)
The results are out! And it's great news for the franchise industry – as a whole, it's slated to grow faster than any other portion of the economy for 2018. (Yes, you read that correctly!) Like we said, great news!
These numbers come after a study performed by the International Franchise Association earlier this month. What's even more impressive is that the study showed growth in multiple areas: employment, income, and business output for a triple threat. As a whole, the industry is about to take on a very impressive move, and in an amazing way.
For current franchise owners, it's time to get excited and work on cashing in on all that's to come throughout the calendar year. Meanwhile, future or even contemplating franchisees can act quickly to get their foot in the game while business is booming and/or about to boom even more.
Here are some of the study's main findings:
Franchises as a whole are slated to increase by 1.9 percent in 2018 to 759,000
Franchise employment is looking to expand 3.7 percent, surpassing the rest of the economy entirely.
The GDP (or gross domestic product) of the franchise sector looks to exceed the growth of the U.S.'s GDP by 6.1 percent up to $451 billion.
The franchising industry will provide approximately 3 percent of the U.S. GDP in nominal dollars, the report said.
Overall franchise business output are set to increase by 6.2 percent for a total of $757 billion.
Personal service franchises saw growth last year and are expected to place first with its growth – both with the number of establishments and in employment for 2018. (IFA 2018 Franchise Business Outlook)
Or in other words, unprecedented growth is ahead for the franchising industry … and that's putting it lightly. With economic growth comes the possibility for new business ventures and the rise of employment opportunities, goals for your franchise location, and more!
The dollars are not only in your favor, but so are the stats and the data that backs it. All of these factors combined means it's an ideal time for franchising businesses, no matter what your industry of choice might be.
Where Growth is Taking Place Today
As the economy is on the move toward a higher and higher degree, it's not hard to believe that franchises would hold a similar pattern. With more funds to go around, folks are spending more of their hard-earned dollars out in the world. That can mean anything from meals out, to services obtained, to products purchased – all fall within the franchising sector and continue to hold true within the first months of 2018.
That also means more businesses are opening up shop. Including second (and beyond) locations by a single owner, as well as new owners who are opening their first branches.
As franchise owners continue to see this growth, they have earned more dollars to put back into the workforce, such as opening up additional businesses.
Franchising as a whole, however, is seeing growth due to customer loyalty and recognition. Shoppers see a known brand and are more likely to shop there than their independent or brand new counterparts (who may or may not have a current or working business model). Business owners also see the value in starting with a company who has their back – and plenty of vetted statistics – in order to provide the most growth as quickly as possible.
By signing with a franchise, new business owners eliminate the guesswork of trying to figure things out on their own; they're backed by a proven business model and the pros who know how to best start up shop, run daily operations, and everything else along the way.
All of the above – and more – are why it's a great time to jump on the franchising train. If you're been considering opening a business, why not opt for a time where projections are on the up? You can ease your own nerves while working to ensure you see some of these projected growth rates for your own business.
Talk to available companies about working with them to open your own location, or if you aren't sure which option to take, get in touch with us and we'll help you find the best fit.