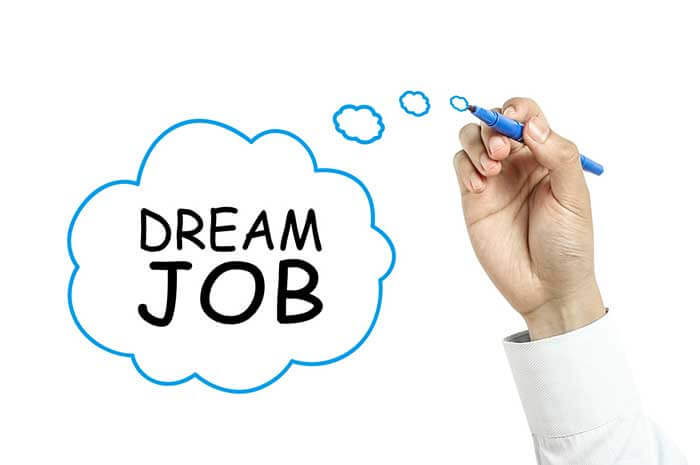 Congratulations! You just found the job of your dreams … even if you don't realize it yet! Franchising is one of the most versatile, effective, and satisfying business models available. With so many brands to choose from, and so many options in which you can invest your dollars, there are many ways to make this career move work in a way that suits you.
Franchising is essentially a malleable, grow-able professional option that allows you to create and grow something from the ground up. With your own effort and ideas, you are in charge of your own success. The more you put into it, the more your career can grow. It's a fulfilling, satisfying, and dollar-growing model. And quite frankly, where we think more people should get involved.
But don't just take our word for it. Take a look at these proven franchising perks, and how you can use it to help create the dream job that you've always wanted.
Franchising as an Industry Standard
What's your industry of choice? What type of business model do you prefer to work within? One of the best things about professional franchising is its versatility. It doesn't matter what interests you have, what skills suit you best, or what type of model you want to work within. There's a franchise for that. You can find a successful business model that cross references all of your biggest wants (type of company, how you will earn your income, etc.) and find a match.
As an upcoming franchisee, you don't have to settle for what's available. You can pick and choose for the best option for your personal wants and needs. Don't overlook the amount of companies there are to choose from. This HUGE perk will land you exactly where you want to be, with the type of business you want to be working with (and through).
Franchising Support, On Your Side
Next, consider the backing that comes with each franchise business. You're working in a business model that's proven to be successful. An expert worked out the kinks and kept the best of what worked. No failing, no guessing and checking to see what options best suit the brand. You're getting the best of what's left, and you're getting to use it over and over again. Profit from what others made great as a franchisee.
Besides, if you ever need a little guidance sorting through what's in front of you, you have access to said experts. Talk to your respective franchising brand and ask them for help in whatever area you need it most. Their expertise isn't' just limited to the business model, but those who helped built it and all of their best tips.
Creative Freedom as a Business Owner
As a business owner, there will be many bullet points you're expected to follow to a T. But then there are plenty of areas in which you can bring your own best thoughts to the table. Flex your creative muscles and put them in to place to help your brand thrive. This is a way to bring in some business owning fun, but without the risk of losing income or customer support.
Start keeping track of your ideas now, so that once you're better versed with your franchise brand, you can find the best way to bring in your changes for growth.
Managing Your Growing Franchise
Next comes the perk of managing your own business. (Or not! But we'll start with the former.) As an on-site franchise manager, you get to hire, train, and educate employees to your own standard. Keep track of their best skills and help nurture them so that your brand can thrive going forward.
Implement educational processes that help all do better. And you can even make a point to learn new skills for yourself so that you can encourage the location to strengthen in various areas.
Now, let's discuss a scenario in which you're not the business's on-site manager. You've hired someone else. This might take place if you have multiple locations, if you have a vast portfolio and can't be in all places at once, or if you simply want to be busy doing other things while looking after the business from afar. All of these scenarios are possible and implementable as a franchise owner. In fact, that's the beauty of it.
Depending on your preferences, you can be as involved or as distant as you want to be. Offer your best insights and plan for what you aren't able to provide on site. As a franchisee, you have the freedom to create your own business role and tailor the brand around those same ideals. And each one can lead to incredible success.
As an upcoming franchise owner, there are many perks to creating your own job. Consider all the perks that lie within business ownership, and how you can craft your own way to professional success.