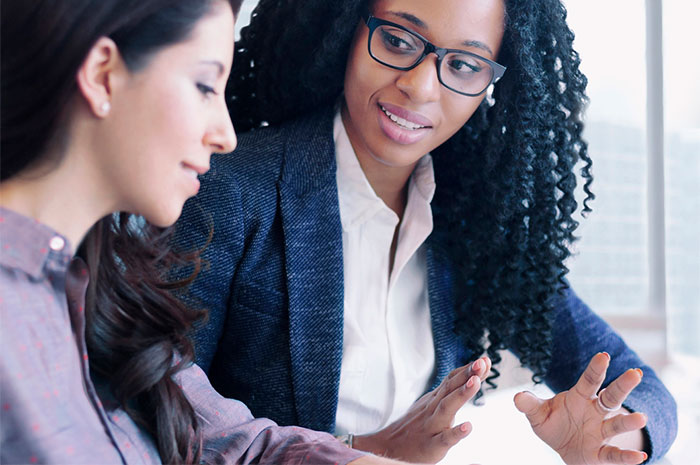 Who's Your Role Model? And Why You Should Have One
Who is it you look up to most in business? Is there a person, or several persons, who inspired you to be better? To open a franchise and be the best business owner you can be? Perhaps it's a combination of folks, but all-in-all, there is someone who sparked your interest in entrepreneurism.
You liked what you saw, and you wanted to get in on the fun.
Once on the path to ownership, however, is no time to stop following in those role models' footsteps. Instead, it's time to follow them even more. Look into their past, including successes and failures, look at their creative efforts, ways they saw growth, and more. Of course, you don't have to do everything they did – rather, it's a chance to use a trusted example. You might learn what not to do, or even gain some creative ideas of your own.
After all, they're what got you into the profession in the first place, so why not use them as a continual marker?
Who is Your Role Model?
If you don't already have a name (or organization) in mind, it's a good idea to come up with this role model, or even a combination of them. Ask yourself, who do you admire most? Which businesses do you follow? Who do you like seeing succeed? By answering these few simple questions, you can gain a list of trusted professionals. Choose one from the bunch or focus all-around for a rounded role model that spans several industries.
Within a franchise system there are often franchise unit owners that excel. You may want to use these operators as role models.
What's best of all is that there's no right or wrong answer – simply ask yourself who inspires you, then use their continued ventures to keep drawing inspiration.
Their Importance in Your Career
You always want to have goals – dreams and levels of growth that you aspire to achieve. That also means you need to see those same traits in others in order to help yourself grow. Taking cues can help you learn, it can allow you to see how you stack up against the competition, and more.
Watching success is inspiring, but more importantly, it's motivating. The contagious feeling gets you out of your stagnant zone and on the move to make things happen. Any time you feel complacent or stuck, you can reference those role models and see what they did next. Or you can simply remember their growth and use it to find your own way forward.
Why You Need a Role Model
There are many pros that come from watching others achieve your same personal goal(s) – especially while you are still building a career. Not only do you get to follow their path – whether exactly or on an altered route – you get to avoid mistakes. You can make contacts, learn tricks of the trade, attend schools or other forms of education, and gain access to insider info. All of this, of course, comes with a constant source of motivation to expand your business ventures.
If you're not already looking toward a role model for professional growth, consider establishing a name (or combination of businesses) for an easy way to jumpstart your franchising business from day one. It's also a model that you can follow through the duration of your career.