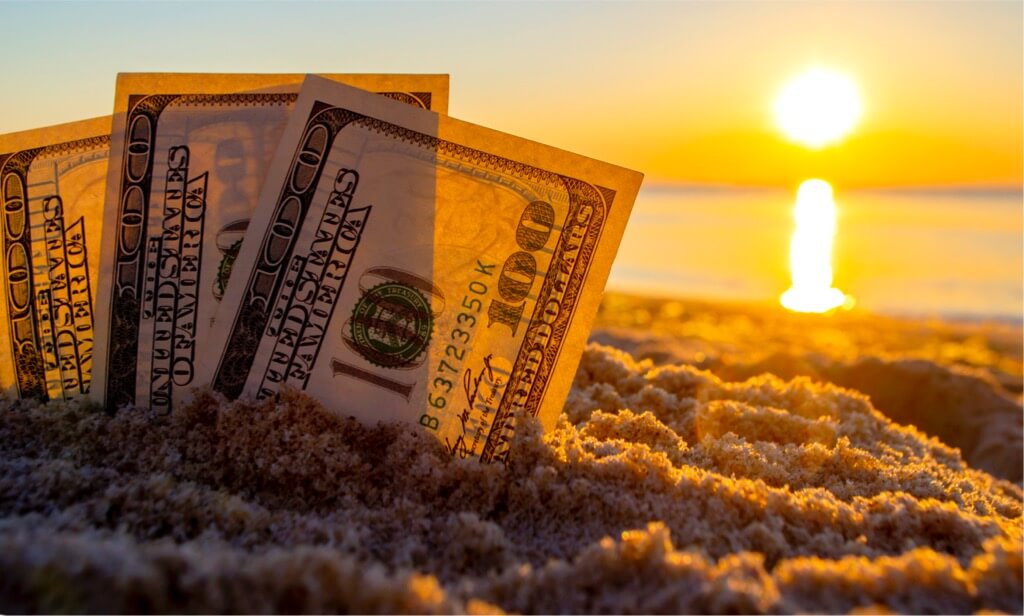 There are many reasons why you might learn how to start a franchise. But at the end of the day, the benefit of any business comes from the money you earn. 
If you're a prospective franchisee, that makes it easier to decide on a franchise to get into. By looking at the franchise profit margin, you can determine your most lucrative franchising opportunities. Here are the most profitable franchises today.
1. McDonald's
If you're going to invest in a franchise, why not go for the gold—or, in this case, the "golden arches?" Few franchises enjoy the same kind of brand recognition as the McDonald's corporation, which gives you a super-sized customer base. 
This high customer volume gives McDonald's a higher franchise profit margin than any other franchise on this list. 
With that being said, investors will need to put up a steep initial buy-in to open a McDonald's franchise, often $1 million or more. The cost may put this opportunity out of reach for those who lack access to franchise funding.
2. Dunkin' Donuts
Dunkin' Donuts (often shortened to just "Dunkin'") is a staple in the American northeast. For many customers, Dunkin' represents an alternative to the Seattle-based coffee chain Starbucks. 
Franchisees can also enjoy the company's extensive franchise support system. Dunkin' can show you how to start a franchise, and the network of other franchise owners can provide additional guidance and the sharing of best practices. 
Unfortunately, like McDonald's, Dunkin' requires a hefty upfront investment, though franchise fees can vary by operating territory. Fortunately, Dunkin' offers a discounted franchise fee for certain types of investors, such as those who plan to open multiple locations, those who open locations in developing areas, or qualified veterans.
3. The UPS Store
If fast food isn't your thing, you might consider a career as the operator of a UPS Store. Because of the nature of the business, the United Parcel Service is eager to broaden its network. Its existing stores enjoy a sterling public reputation, strong brand recognition, and an industry-leading training and support system. 
Unlike a fast food chain, the upfront costs of a UPS Store are relatively low. The company also provides discounts and incentives for veterans and those opening store locations in qualifying locations. 
This option can put franchise ownership in easier reach for those with less access to liquid assets. It might also be a great alternative for those who'd prefer to work outside of the food industry.
4. Dream Vacations
Dream Vacations doesn't have the same level of brand recognition as other franchises, but the company still maintains an exceptional reputation for its customer service. If you've always dreamed of entering the travel industry, a Dream Vacations franchise can help you deliver quality vacations to your client base. 
This business can also be an ideal opportunity for those who want to learn how to start a franchise while working from home. While Dream Vacations franchisees can operate out of brick-and-mortar locations, this type of business can be run entirely remotely. 
Remote operations can make it easier for franchise operators to get started, and they can also take advantage of discounts for veterans, military spouses, medical professionals, teachers, and other "community heroes."
5. The Maids
As a general rule, you'll find a higher franchise profit margin with businesses that require lower startup costs and company overheads. This low-cost option is a feature of The Maids, one of the most successful cleaning franchises in the U.S. 
Some franchise owners will only need to put up around $50,000 in startup costs, but the most successful franchises can earn over $6 million. One of the other clear benefits of this company is that it requires relatively little employee training, and anyone with cleaning experience can easily be a fit for the team. 
The Maids offers a robust support system, but the company doesn't offer the kinds of discounts and support that you can find in other franchises. 
However, with such low startup costs and low entry requirements, prospective franchisees may discover that franchise ownership is more attainable with The Maids than with other companies on this list.
What Franchise Is Right for Me?
Ultimately, the "right" franchise can't be measured by profit margin alone. You'll need to find a business that fits your passions, your personality, and your gifts. 
The best place to start is Franchise Opportunities. Use our franchise locator to find franchise opportunities in your area. You can compare these companies to determine which franchise might be right for you and enjoy the benefits of running your own business.