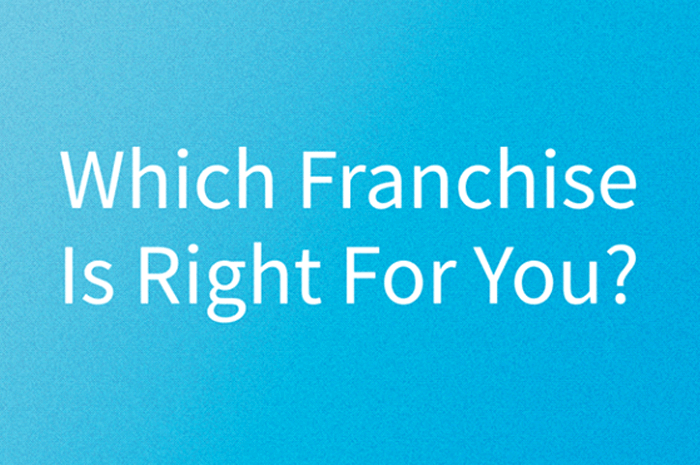 Have you ever dreamed of opening your own franchised business but can't figure out 'What franchise should I buy?' Here at Franchise Opportunities we understand how much of a struggle that decision can be, and we want to help! Our team has created a fun interactive quiz that explores your personality and tastes-on both personal and professional levels-and then finds several franchise opportunities that could be right for you.
The quiz is based on your personality and uses information about your preferences when it comes to things like your favorite kind of night out, your hobbies, specific talents you may have, what your dream job would be, and more. The data collected in these areas helps to figure out the kind of franchise ownership opportunities would best fit your tastes, interests, and passions.
It also covers topics relating to your work and management style, including your overall goals for any business you may own and how involved you see yourself being in a business from day-to-day. Finally, you will be asked to let the quiz know how much you are looking to invest in a franchise as well as where you live. These final data points will be combined with the personality traits gleaned earlier to find a mix of franchises that match your passions and interests, can be purchased at an investment level you are comfortable with, and are also available for operation in your state.
If you're ready to find the perfect franchise fit, get started here!