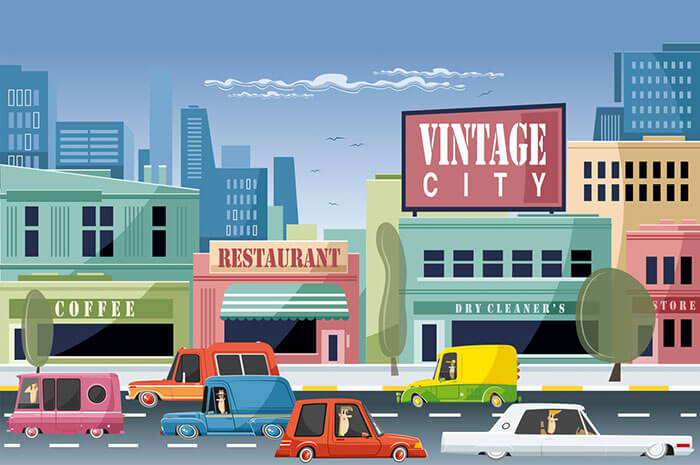 No matter when your fiscal year starts anew, the start of a new calendar year is a great time to consider and implement new business ideas. Whether you're looking to expand your investment portfolio, are ready for your first franchise, or are simply curious about that the market has to offer, 2020 is trending with some great new franchise categories.
Take a gander at these growing trends and their feasibility for your market. If nothing else, it's good to remain informed about investment options in your area so you have solid ideas about any future franchising options.
The Fastest Growing Franchises
The numbers don't lie. And the numbers are telling us that small, saleable brands are seeing the highest numbers of location increases. (Umm duh, right?!) This means small shopping locations – think Dollar General-type stops – gas stations and smoothie shops, and fitness centers are hitting the markets hard.
These locations are straightforward – they offer a convenience, often quickly – and they can be built and opened relatively fast. What's more is that with popularity levels, these are businesses that can thrive, even with much competition. In other words, so many people are looking for a soda after work, you can make a good income even if there are three other guys on the block.
These types of businesses will thrive on finding a good location – make that great location – and offering an outstanding customer experience. That means friendly staff, clean building, etc. After all, if they don't like what they see, customers have X other options all within close range.
The Franchise Brand Combine
Co-branding a franchise location – make that two franchises – is nothing new (this is when two or more franchise brands exist in a single location), but it is a trend on the rise. As more franchisees come to understand the perks of offering twice as many choices under one roof, they're quick to jump on board this unique business option. Meanwhile, brands are catching on, and creating faster avenues in which their franchisees can set up said cobranding locations. AKA: the logistics are getting easier.
Considering it offers a leg up against the competition … and a reason for consumers to stop in, it looks like co-branding will continue to rise in 2020 and offer shoppers more bang for their buck.
Experience-Focused Marketing
Think about how many marketing focuses tell customers they deserve better. That they're filling a need after noticing a gap in the system. It's not necessarily a ploy at all, these franchises are filling actual needs. But their ideas that are passion-based, that are finding customers in looking at what's important to them – this trend is searching for customers in their native state and speaking to their soul. It's a way for franchises to start authentically and to reach consumers who are fed up with a dated or altered industry. Once realizing the alternative exists, more and more shoppers will find out these niche franchises due to personal allegiances. The downside, of course, is drawing from smaller customer bases. However, it hasn't seemed to slow down new franchises in the slightest; these "you deserve better" brands are continuing to climb through the ranks.
Former Franchise Employees as Owners
Who knows a franchising brand better than those who have worked it for years? Corporate franchise companies are making it more feasible for their employees to purchase locations of their own. Meanwhile, the trend means franchising for employees is considered to be more attainable and accessible from the outside looking in. That's not to say franchise employees haven't always had this opportunity, but that growing trends have made it more popular and sought after by workers of all tenure statues. Thinking in a way that, "Hey that guy did it, why can't I?" and so forth.
As generations continue, employees-turned-franchisees are also more likely to give higher-level opportunities to those within their own ranks, vs. hiring from the outside.