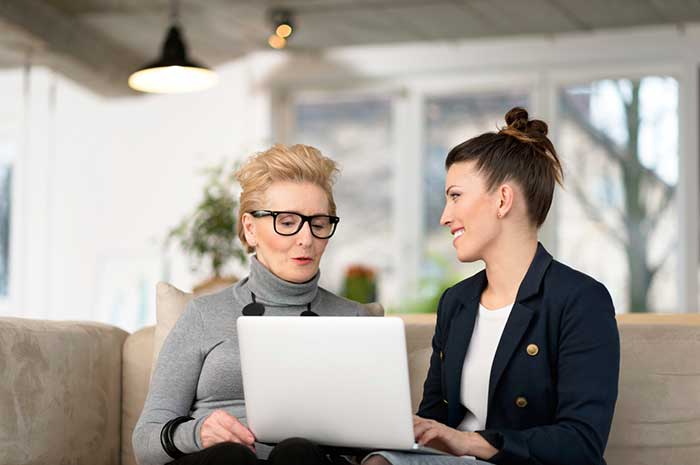 The Perks of Working with a Franchise Mentor
In franchising, there are an unlimited number of resources you can use in order to gain information. From reading, to Googling specific questions, to studying outside cases, there's so much data available. So long as you know where to look, you can greatly up your franchising abilities, including through ongoing research. The problem, however, is actually knowing where to go or who to ask. Sure you can post on a franchising platform or watch the competition down the street, but when it comes to gaining real, insider knowledge, where do you turn?
Enter our franchising mentor. Your experienced source for information, advice, and more. This person picks you up when you're down, and they celebrate with you in times of success.
What is a Mentor?
A business mentor is someone more experienced than yourself who is willing to guide and help you learn the process of franchising. Your mentor is a close friend that you can lean on and ask real questions. You should respect their opinion and gain from what they have to say. Of course, you can choose a single person, or you can have many mentors who specialize in various areas of business. While you are likely to have more distant relationships when working with multiple guides, there's no right or wrong way to go about finding a franchising mentor (or mentors). So long as you learn from each source and they are willing to help, it's a beneficial relationship.
How do you get a Mentor?
There isn't a set way to go about getting a mentor. You can seek advice from someone you know; you can reach out with a specific problem as it arises, or you can actively seek someone out to serve as your mentor. There is no wrong way to do this – ensure your professional needs are met (including that of learning and/or problem solving) and oftentimes a mentor will fall into place.
This natural progression will grow fluidly over time. As you learn your business needs will evolve, and others who are more experienced can help you through this transition and help you grow your franchise.
Why Get a Mentor?
There are several perks to the addition of a professional mentor. However, the biggest reason is that they will help you. They will help you learn, make new contacts, expand your business, and more. Working with a mentor is a strong shoulder to lean upon, and with their help, you can get further, faster in your branding efforts.
Why learn the hard way when you can benefit from others who already have?
Working with a mentor is proven to grow your franchise more quickly, it teaches real business lessons while you're in the throws of your work, and it keeps you focused on what's ahead. By eliminating time spent on problems that pop up (or better yet, preventing them in the first place), you can focus your efforts on what sits ahead.
A mentor can introduce you to other contacts and help pave your professional path more quickly. They can use their connections for your franchise, and they can serve as a support system right from day one.
Consider obtaining a business mentor to streamline your franchise toward success.