The Benefits You'll "Lose" When Buying a Franchise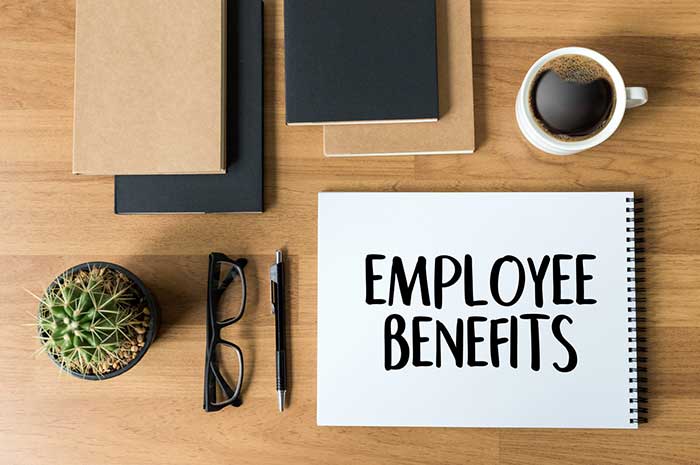 When you open your own franchise business, many changes will take place. If you're coming from a more traditional job, you'll see changes in the hours you work or how others relate to your career. As a business owner, suddenly you're not an employee, you're an employer. You aren't punching someone else's clock anymore, you're making the clock exist.
Becoming a franchise owner is an exciting, thrilling, and joyful period in your life. It's something to be proud of, and for those who have already become self employed, they know it's a thrill like no other. This business venture will bring growth, creative freedom, and a sense of self-worth that's unmatched by any type of desk or traditional career setting.
That being said, it doesn't mean there aren't skeptics. Those who wonder what's in it for them and more importantly, everything they've got to lose by becoming a franchisee.
Including:
PTO – As a business owner, you fear that you'll no longer earn paid days to use toward vacation.
The process might not be the same, but actually, you can take as many days off as you like. So long as your work gets done and the business sees growth, you can work whatever schedule is convenient … and on the days that work for you, the boss. Who needs paid time off when they're the one making the schedule?
Company Credits – At a traditional job you might see perks like dollars toward equipment or the ability to take a class … and have it paid for by boss man. Yet franchisees think if they branch out, this will become a thing of the past.
But once you're the boss man (or boss woman), you can buy whatever equipment and/or educational courses you desire. There's no approval process, no delay in payment, you simply research and sign up. As a bonus perk, ever dollar spent on the above can be used as a tax credit in your favor.
Health Insurance – When working full time, you're likely to earn benefits like health insurance or dental plans. Yet when you become self-employed, it doesn't mean they become a thing of the past. It means you have more freedom to pick and choose your plan. No more being stuck with what corporate has decided (no matter how high the deductible or how low the benefits). You can shop around, find a plan that's best for your, and even earn discounts through co-ops. Or choose availability that lets you pay out of pocket and save – whatever you want, you can look into that plan. It's YOUR call.
Going With the Flow – When you're an employee, you sit back and do as you're told. You relax or possibly stress, but ultimately, you aren't the decision maker. When you're a franchisee, however, you remain proactive. You stay ahead of issues, research to find solutions before they exist, and you stay ahead of the decision making curve. In fact, you are the decision making curve.
Being Low-Man – You know, the person at the bottom of the chain of command? The one who's the lowest ranking, and therefore, the one who gets extra tasks? As the owner, that's definitely not you. In fact, you can make sure that role doesn't even exist if you like. You're the head honcho – that doesn't mean you have to act like one, but it does mean you won't get treated badly by others. Set the stage for how all employees should be treated and give respect to all involved.
Not Working When the Doors Close – As an employee, when a business closes its doors, you close your work day. In fact, franchisees or potential franchisees might be scared off thinking their days will never end. When in reality, their day ends when they decide.
Get your work done as it's convenient. Does that sometimes mean working late, of course it does. But that also means you can take off early in the day in order to attend a personal event. You also have the ability to help customers after hours or take on their needs as they arise, rather than waiting until business hours, a tactic that can gain you more and trusted business over time.
Taxes Taken From Your Check – For most, this is the normal. You get a paycheck or a deposit from your company, and the taxes have already been pulled. It was your money that you never knew you had. But when you're a franchisee, you actually pay your taxes manually. That also means that, until it's due, your money can remain yours (hopefully making you more money!). And it means that you qualify for all types of write offs and discounts, too.
When you stop to think about what you're really "giving up" as a franchisee, you might realize that those same points are actually gains. Be sure to look at points objectively and remember the perks to being a business owner, not arbitrary or common misconceptions that might otherwise hold you back from your dream career.
By Bethaney Wallace | Oct 19, 2018 | General Franchise Information