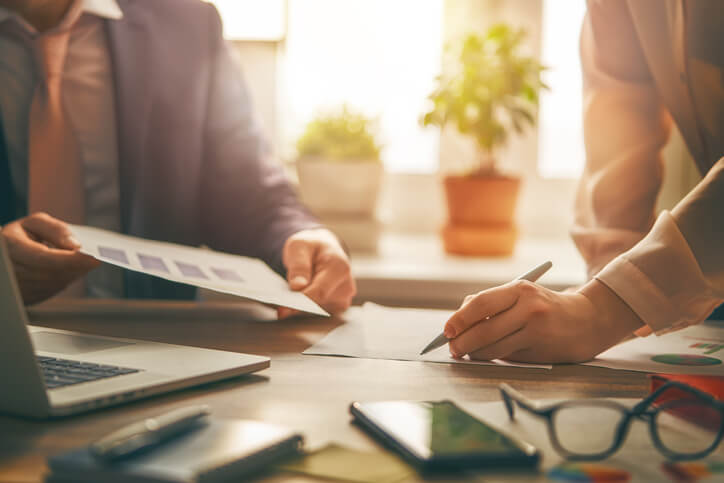 Owning a franchise can be a dream come true, but it's also a calling reserved for those willing to invest themselves in the business. This article unpacks the steps in developing a franchise plan, so you can learn more about how to start a franchise.
Consider Your "Why"
Why do you want to own a franchise? Owning a franchise offers significant benefits compared to launching your own company, but owning any business will require a great deal of investment. 
Consider your motivations and whether you're willing to put in the work to achieve the rewards that franchising has to offer. If you have a family, talk this decision over with them before you make a decision that impacts all of you.
Perform Careful Research
If you already have a franchise in mind, great. But if you need to learn more about how to start a franchise, you might think about the specific type of business or industry you want to pursue.
Think about such factors as: 
The company's track record and financial history

The current market for their product/service

Local competition

Opportunities for growth

The company culture

Social or ethical commitments made by the company 
This research is one of the most important steps in developing a franchise plan, so expect to devote several weeks of careful research before making your final decision.
Apply to Become a Franchisee
Once you land on a franchise, you can start the application process. The process will look different for every franchise, and you can also expect to see some variation between industries. Generally, though, franchisors will look at criteria such as: 
Your personal finances

Your occupational background, work history, and skillset

Your desired timeline

Your specific reasons for wanting to invest in that franchise
In other words, think of this step as a job interview. There's no guarantee that you'll receive approval, so prepare well. If you're rejected, you may gain insight into how you might have a better chance in the future.
Arrange a "Discovery Day" Meeting
At some point in the process, you'll have a "discovery day." This day is simply a meeting in which you and the franchise owner will have the chance to get to know each other better, evaluate whether you're the right fit for the franchise, and discover if the franchise is the right fit for you. 
A discovery day can occur before or after the other steps in developing a franchise plan. Your discovery day can be before your interview. In some cases, some companies prefer to provide you with a tour of the franchise after initially assessing your commitment level.
Apply for Financing
One of the most crucial steps in starting a franchise is the financing phase. You won't be able to start a franchise if you cannot cover the franchise fees and related expenses. 
The good news is that financing can generally be obtained more easily for franchises than for starting your own business. For example, SBA loans can have strict eligibility requirements for startups. Still, the U.S. Small Business Administration has a separate division for franchises, and these SBA loans are typically easier to obtain.
Complete Your Franchising Paperwork
Once you secure funding, you'll want to carefully fill out, review, and return your franchising paperwork. Some of these contracts can be lengthy and contain a lot of fine print. It may help to have a legal expert review these contracts to ensure you understand the terms of the franchising agreement.
Establish a Franchise Location
Even if you already know the community where you want to launch a franchise, you'll still need to select the exact location. This selection typically means you'll build, rent, or renovate a commercial space. 
Your franchisor may provide input on location and building design, but you'll still be expected to facilitate the creation of your franchise location.
Gain Access to Ongoing Support
Knowing how to start a franchise is a bit different than actually running its day-to-day operations. The franchisor may provide assistance in the form of: 
Training

Marketing materials and branding

Access to supplies and equipment (often at a discount)

Guidance on hiring your own staff 
In some cases, your franchisor will expect you to invest some of your operating budget to cover these expenses (especially for things like equipment and materials). However, this will be cheaper than if you were a solo entrepreneur.
Launch Your Dream
If you're looking to become your own boss, a franchise might be right for you. FranchiseOpportunities.com would love to make that dream a reality. Contact us today, or fill out our online information request form.