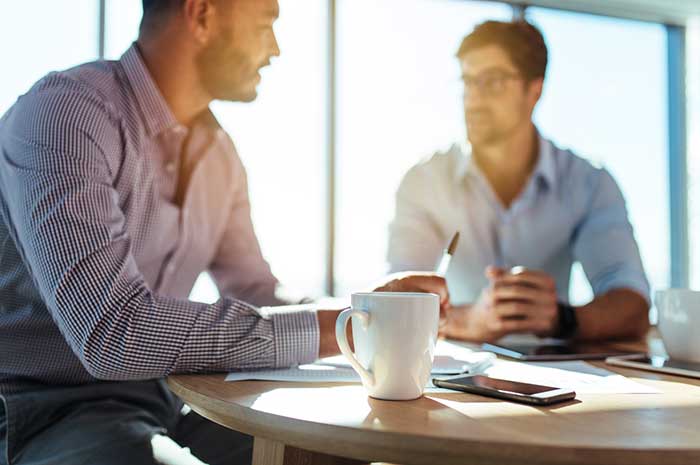 Should you Franchise with a Partner?
Opening a business is unique in a few fronts. One being how many ways are to go about it, none of which are wrong. In fact, you can open your business in any number of ways while still receiving a large amount of success. Because folks operate with such different skills, it's important to highlight what you can offer. In doing so, you're likely to create your own unique franchising setup.
Two of these differences, however, are choosing whether to go at it alone, or with someone you trust. This can be to any level of degree, from a silent financial partner, to someone who splits the daily responsibilities evenly.
Every industry, every personality will have a different preference on how to get started, and how to stay up and running once opening the doors.
Working With a Partner
The obvious perk to working with someone else is having a partner with whom to split jobs … and to split the costs. With a partner you can divide up responsibilities, shifts, and more. If one of you is busy, the other can pick up the slack, and vice versa. This is often a great fit for those with outside professional responsibilities, or those who aren't willing to take on an entire operation all on their own.
Another perk is the ability to work with someone whose skills compliment your own. If you're great at accounting and filing paperwork, keeping up on licenses, etc., you might want to work with someone who's a great manager, a people person who can help keep employees motivated and trained. The combinations are endless, of course. The ideal situation is to pair with someone who specializes in something other than your own skills. It's a setup that allows for more versatility, a wider reach of services, and better efficiency from your very first days.
Having another owner and/or boss can also help alleviate some stress, knowing you have another set of eyes to look everything over. It can allow you more flexibility in work days and hours. It can also help initial growth through word of mouth, as well as getting things done through friends or acquaintances. Two owners means twice the amount of connections and marketing power.
However, it's not for everyone.
The Downsides of a Partner
Not only is there someone to share the responsibilities, there's someone to share the glory. Every good bit of growth is due to both parties' efforts, not just your own. There's also another person to help make the calls, which can mean potential disagreements if both are not on board. In making business decisions, it's important to ensure that you're on the same page so there aren't disagreements later on. Even small differences of opinions, such as idea of direction, for instance, which can lead to business ideals that lead further and further apart.
You also need to think about personalities. Are you able to get along with a partner? Will you tire of one another's company? Will you become hostile or angry over time? Are you sure that they will pull their weight? Will you pull yours, knowing there's someone out there to help?
Of course you should also look at personalities. Do you prefer to work alone? Or do you do better with a team? Meanwhile, also consider your options for partners; who do you know who's willing to franchise? Will they be a good partner or it simply a name you were able to pin down? Look to your professional contacts when considering partners, then mull over areas of expertise, feasibility, and more.
There are many angles to consider when franchising with a partner, and it might be difficult to know how you'll feel about a partnership that will last years into the future.
However, by looking at the pros and cons now, you can gain better insight as to what type of working relationship you'll have, and what will be the best fit.
Overall, you should do what's best for your professional life, and for the franchise. Talk to your brand of choice about partnering options and what they recommend. Then be sure to take your time when asking every single question.
Franchising is a big step, whether you go at it alone or with a business partner. Be sure to do your homework for the best possible outcome all-around.