Real Estate Trends and How They Can Affect Your Franchising Path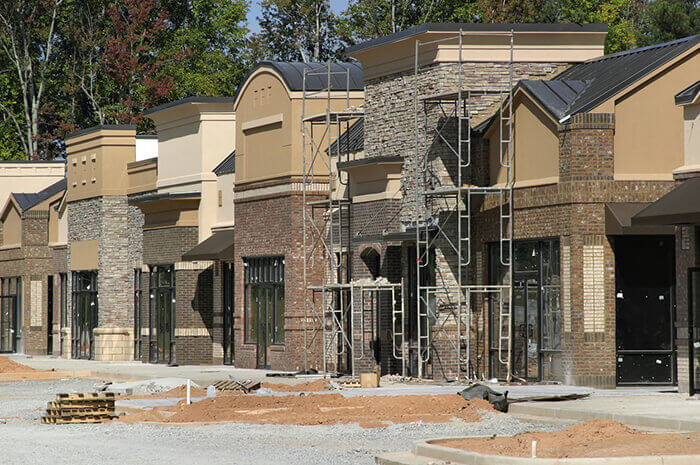 Real Estate Trends and How They Can Affect Your Franchising Path.
A business's location is one of its most important factors. It's one that can help bring in business and allow for functionality and for workers to perform duties as needed. Even if your franchise is based out of a home office, it's important to have room where you can get everything done. And on the opposite end of the spectrum, a "bad" location can take away business and make it harder to work every single day.
That also means that real estate trends, and how they change, can create some serious variations in business ownership. Affecting everything from price, to building amenities, to décor, and more.
Understanding what's going on in real estate is ideal for the up-and-coming business owner. Before looking into your next franchising location, check out what's changing in the industry for a better way to plan out your opening phases. Including:
Price
Thanks to a down economy, interest rates have been on the low end these past few years. However, with changes among federal laws and the IRS, that's been a fact that's slowly reversing itself. If you're looking to buy, be sure to have a good understanding of what your interest rate might be, and whether it will be more affordable to rent or buy.
Prices will also fluctuate based on where you're located. Take average prices into account, along with what comes with that price, for an accurate representation of how far your dollars will go.
Look
Each decade or so we go through a different definition of what looks "modern," thanks to changes in preferences and architecture. If you plan on staying somewhere for the long haul, consider what looks "modern" vs. that that is dated. You should also consider how stylized a building is, and how difficult or expensive it might be to update it in years to come. Even though it might be brand new, you want to take long-term decisions into account and use them for a decision that better reflects your budget.
Rent is on the Rise
With interest rates that are slated to increase, industry pros are predicting that rent will also reflect those price hikes. This is bad news for anyone living in an area where rent is already expensive. If you're on the fence about renting vs. buying, consider talking with a real estate agent about upcoming price hikes. Also keep in mind that commercial rent is generally higher than it is in residential locations.
To-Be-Constructed Locations
With such expenses on their way up, builders are looking to remedy the situation by constructing buildings that folks can afford. It's looking like that will include cheaper or smaller locations, and fewer amenities. Take this into account whether renting or buying. You should also ask yourself if certain perks are essential to your business, and if so, consider choosing an older address.
Local Laws
Real estate laws are generally dependent on state and county borders, and well as city ordinances. These will change based on your location. Check with your real estate agent, or keep up to date with changing laws to ensure you're following through with all legalities.
Who do You Know?
Though you might already have a good realtor, it never hurts to ask around. You never know who you might come into contact with, or what type of information they will have. Though marketing is still an important part of the real estate business, word of mouth sharing is on the rise. Meaning you're likely to come across a great deal after telling others what you're after.
The real estate market can make a huge difference in how your franchise business will get up off its feet. Stay ahead of the curve and informed of upcoming changes so you aren't blindsided, especially those that hit you right in the wallet.
By Bethaney Wallace | Oct 13, 2017 | General Franchise Information