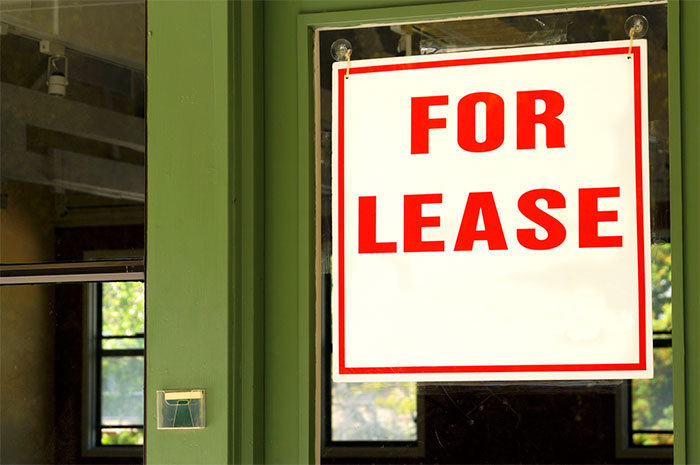 Leasing Tips you Didn't Know to Look For
Aside from obtaining rights for a specific brand, finding a franchise's location might be a business owner's most important step. Without a place to operate, customers can't find you, and you can't complete work orders. You're simply an individual with a very expensive "some day" goal. Even when working out of your own home, space has to be designated for working, or else work can never get done.
For a majority of franchisees, however, that's done at a location separate from the home. And one that they lease out for use, not one that they own. Though there are a few franchisees who actually purchase their commercial property, the majority of workers find buying simply isn't financially responsible – or flexible enough to meet their needs.
When leasing, there are several things to consider. Aside from the everyday questions, like "How much is rent" and "When can we move in?" there are additional aspects that should be considered. For instance:
Tenant Rights
As the renter, just how much freedom do you have to alter or update the building? Will certain expenses be reduced from rental fees? Are there legal responsibilities as to just how much can be done? Or are all adjustments – esthetic and required – to be done by the landlord? Commercial properties can vary greatly, which is why signees need to know what they're getting themselves into before signing. Talk with your real estate agent, and ensure that both obligations and availabilities are clearly stated in your document. That is, before signing an agreement you aren't happy with, just because it's available or meets some of your property needs.
Penalties and Fees
There's a saying that ensures it's better to ask for forgiveness than permission. But when dealing with another's real estate, that may not be the case. Before doing – well anything, really – be sure that your landlord is on board. That might mean painting, it might mean looking to expand your lease or location, it might even mean extending your hours. While those aspects seem small in planning, they're also landlord rights, and failing to gain approval can bring on hefty fees. Or even worse, eviction.
Additionally, learn when fees can be charged, and how much. By better understanding the penalty policy that's put into place, you'll know how to avoid tacking on those charges in the first place, too.
Help Your Neighbor
With properties that share a roof, or that are within a single complex, there are certain rules affecting neighboring businesses. This can be something small like not allowing customers to take over the parking lot, to something extremely detailed, such as not posting signs that clash with others' color schemes. Get a good handle on what can and can't be done, down to the most specific detail. It's a step that will provide happy neighbors, and a landlord that's very willing to extend your stay.
Who Fixes What?
Unlike residential properties, leasing professional space might mean you're in charge of repairs. Or that you pay for a pro to come in for fixes. You might even pay a monthly allowance just in case something were to go wrong – and aren't refunded if it doesn't. Every lease is different. If possible, negotiate for a plan that best encompasses your needs – whether that means expensive issues are solved ASAP by an outside party, or you prefer to save cash and DIY. Most landlords are willing to stay flexible, especially if it means landing a good tenant.
What Goes in Your City or State?
Depending on your location, certain entities might place laws (in addition to federal restrictions) that are only viable within their jurisdiction. It's a step that can cause confusion for those franchising in various states, and who are new to their current city. Check, not only with your building owner, but on local laws, to ensure you're following legal guidelines correctly.
When you open your franchise, all the preparation that you put into site location selection and lease negotiation will pay off for many years to come.