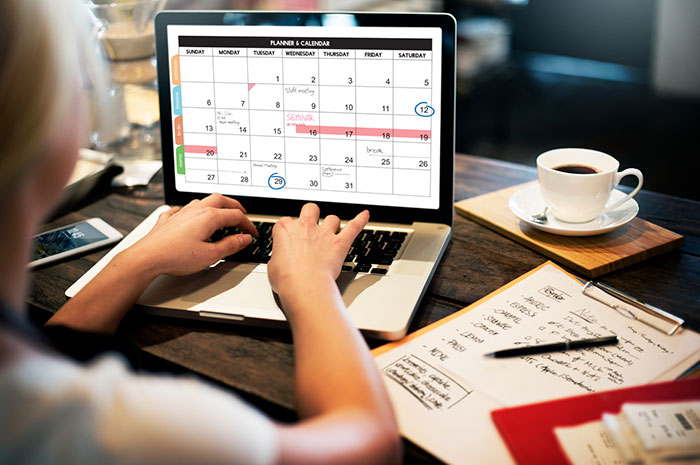 Is There a "Best" Time of Year to Open Your Franchise?
It's time to open your franchise … or maybe, it's almost time. For now, you're waiting for the just-right building, for finances to fall into place, for free time to magically appear – all of these and more are common when opening a franchise. Like when is the "best" time of year to open up shop, and an entire slew of questions. Even more so if it's your first business or initial location with a brand.
And we get it, it's a stressful time in your personal and professional life, and some act as though they are waiting for the stars to align.
It's a process that can make for a long wait.
Rather, you should work on creating your own star alignment. By setting up dates and making things fall into place (that is, taking necessary steps toward planning), you can gain that same peace of mind, but without the lengthy timeline.
And then there are timing aspects you can't control. Like season and time of year – is there a "better" time to open up shop?
Maybe. Maybe not.
Determining When the Time is Right
Seasonal businesses and levels of risk takers will have different opinions here. Industries will have busier times of year than others, and many will want to open right before a big season. However, other personalities will want to give themselves plenty of time to work out any kinks.
To find which option is right for you, look at potential outcomes … and seasons that might bring in more dollars. Then evaluate how ready you are (or might be) by a certain date. This can create a realistic timeline, and reveal when will be your "best" time to open.
Next, you should look at outside factors. Are there any competitors retiring or going out of business? Are there businesses in your similar field opening? These variables, and more, can help pin down a deadline.
Also keep in mind that business is never cut and dry. Even with the tightest of plans, your deadline can get shoved back. Be sure to give plenty of advance … just in case.
Another thing to consider are hard dates. When you can get into your building, days your franchising brand puts forth, and more are all calendar times that cannot be adjusted (at least, in most cases, by you). This might actually put you in a timeline you didn't want, but sometimes, it's better to open when you can … vs. waiting an entire year to pass.
Final Considerations
Before you get in too deep, there are a few last-minute considerations you can take on. Look at similar
franchises
(whether the same brand or a competitor, even from an outside location) and see how they fared. When did they open and how was business reflected at that time? Do you have hard dates in a contract? Would you like a "soft" open to get your feet wet before marketing your services? Or do you want to go in with a bang?
Most importantly, stay open minded, as business can often change with or without your consent. If you are working toward opening your franchise, there comes a point where it's simply time to open, no matter what the corresponding season might be. Be prepped to go at it full-force, then hone in on whatever your industry's craziest time of year.
To learn more about franchise openings and choosing a model that's right for you, get in touch today.