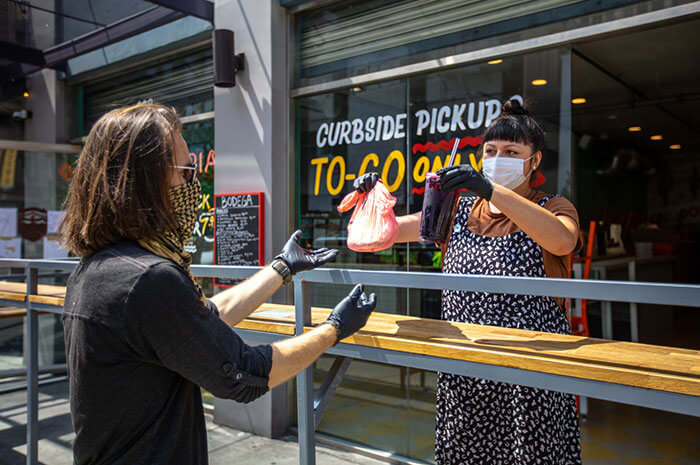 The business world can change in an instant. But when we have strange underlying circumstances that are in play, franchisees in all industries are wondering what might take place next. When the business world will change, how it will change, and what that means for their franchise location. In the time of COVID, that's no small statement. Public health is having an affect on business in a way that's been overlooked for decades. Stock markets are rising, then falling, then rising again, often in ways that cannot be predicted. Pair it all with an election year and – well – business owners are along for an incredible ride.
Incredible because there is so much potential, and incredible because there is so much unknown. What is not unknown, however, is that customers will need your industry of choice. Folks have to eat, they have to have their vehicles serviced, their homes worked on, their children cared for and entertained, and more. Despite the tension and unease that exists within the general public today, life must go on. And your franchise business will be there to offer a service or product to the masses.
While, yes, at the start of the pandemic, many people put off services that wasn't a necessity, there came a time when avoiding was no longer viable.
Filling that need will keep you in business. Continue to run your franchise in its best form, practice safety standards, and you'll draw in income in the process. Adapt to changes as they roll, but continuing to do the best job you know how can not only keep you afloat, but thriving, pandemic and all.
Potential Franchise Changes
How could the market change? This is likely one of the most consistent questions you might be asking yourself as a franchisee. What changes are ahead? And how can you plan for them? Without knowing the future, it's hard to know exactly how to plan. However, the last few months have taught us much. Some of the best ways to keep your brand prepared through the pandemic include: remaining flexible, keeping inventory light (which may be a choice or it may be a supply issue), and staying tuned in to state guidelines.
The biggest changes, to date, of course, have been those associated with social distancing. Each state has had its own guidelines as far as implementing masks, distance between customers, how many customers are allowed in a space at each time, or if an industry has been allowed to open at all.
As for what changes still lie ahead, we can certainly predict dips in the stock market or changing in state guidelines – all of which have already taken place in recent weeks. We can predict spikes in certain industries; those who have been put on pause are likely to see a swift increase in business. In addition, industries that deal with home services, recreation, or anything to do with folks staying at home can also predict steady business.
What's Ahead for Franchise Businesses?
Of course, the big question is what this means for the future. Will standards change? How about industry guidelines? It's too soon to tell how each industry will be adjusted after the coronavirus pandemic. However, it's a safe bet to assume that guidelines will change. Companies might be required to keep hand sanitizer in easily accessible places, the number of people allowed in each size of building is likely to change, cleaning standards for restaurant franchises may also adjust. Masks could be the new normal.
As a franchise owner, however, you don't have to wait for new laws to be implemented. You can update your business location as you see fit. While state guidelines should be followed at all times, it's certainly not the minimum you have to take on. For further safety or social distancing guidelines, talk with your franchising brand and others within your industry.
See what changes are making your customers most comfortable. Listen to your consumer base and see what they're requesting, and likewise, discuss the changes via social media or as customers come in the store. Take their preferences in mind so you can be sure your brand is adapting to your own, personalized market.
Through the pandemic, we've seen many changes taken into account within the franchise industry. While we can't predict what changes are still ahead, we can make educated guesses and adapt each franchise business as you, the owner, sees fit.