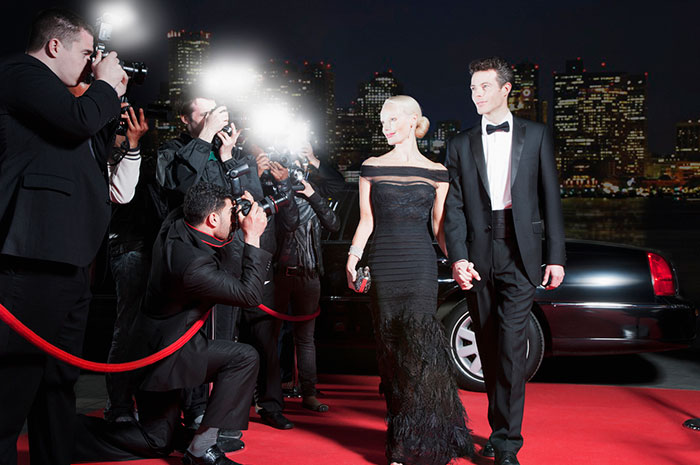 How Famous Franchise Owners are Profiting off Themselves as a Brand
Every brand has a face. It has a motto, an aura about it that makes it unique. Some of those mantras and/or mascots are so famous all on their own, you know them more readily than you know the actual company. That's good, if not great, marketing – paired with years of customer service at work. All of which culminated to a vision that customers see day-in and day-out.
However, companies don't always get to choose who that mascot might be. While cartoon and fictional characters are obvious creations of the brands that back them, there have been far more created faces that failed to catch on. Then, there are brands that are represented by their owners themselves. This can be franchisees who were already famous before they bought their brand, as well as those who became well-known because of their brand.
For instance, look to our blog on famous franchisees. There are any number of retired athletes, actors and actresses, and self-made moguls who dabble in one or more franchising brands. In these cases, it's only in their best interest to put themselves at the front of the brand. Why? Because people know who they are, they recognize a familiar face, and in turn, it allows them to do more business with said brand.
Then, there are those who became famous because their franchising brand has become so successful. Generally, it's those who first founded the brand, and turned it into a stop with multiple locations.
Perhaps the perfect example of both of the above is Papa John's Pizza.
First, you have their already famous spokesperson, Peyton Manning. After a successful football career, the athlete joined with the company, opening several locations of his own. It's a business venture that earned him even more funds, and which he expanded to more and more stops throughout Colorado. Because of his relationship with the brand, he also signed on as a spokesperson. (You've seen the commercials.) This setup was not only beneficial for Manning, who earned an acting job, as well as promotions for his restaurants, but for the entire Papa John's company. It's a win-win situation where a spokesperson is also a fellow owner.
Then there is Papa John himself, John Schnatter. After starting the original pizza location and watching his empire grow, he became known as the face of the company, too. The original spokesperson. While this might have always been the case, until the brand was nation-wide and large enough to appeal to the masses, it didn't hold as much clout. He is now recognizable all on his own, and can help represent his pizza brand.
They certainly aren't the first brand to enlist this type of spokesperson, however they are one of a rare few that employ both types of famous owners.
How Can You Do the Same?
If you're not famous in your own right, it can be easy to gloss over this theory and think it doesn't apply. However, that's simply not the case. Not only does your franchise have its own face that's already in front of the company, you can use your own local fame. Who knows you? Who is looking for your services? Get your face out into the community and start representing. Show who you are, as well as what your company will offer. This might be a different type of "famous" but it's one that works all the same. Besides, with a personal relationship, customers will be even more willing to bring in business. Even more so than with a big name on a billboard.
Start taking advantage of this advertising method with your upcoming franchise. Check back in to learn more, or ask us how!