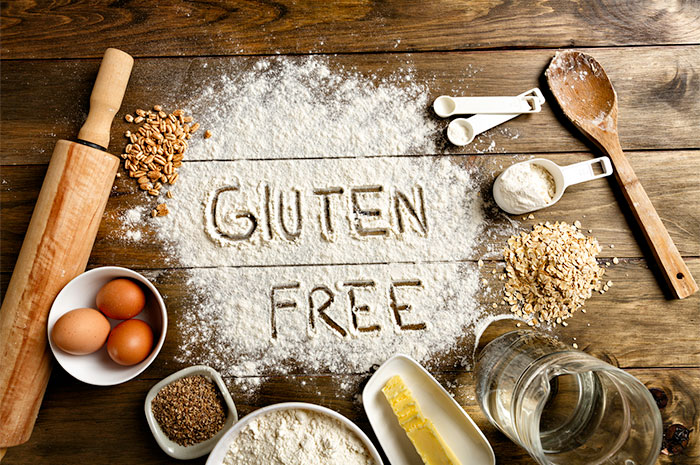 Health Moves That Eatery Brands are Using to Stay Trendy and Fresh
In recent years, all types of trends have hit the mainstream market. Ranging greatly in topics (think new VR tech all the way to grunge 2.0), there have also been a surprising number of trends focused on a single area: better health, specifically, with food. From how your food is grown, to how it's processed and cooked, delivered, and even how it's eaten, have all seen adjustments in the status quo. Pairing alongside new waves of being healthy and active, consumers have changed what they've wanted, and brands have changed the very products they have to offer. In the restaurant world, that means different cooking methods and menu items.
For example, take a look at some of the biggest health trends that food franchises have taken on. Not only have these shown to be a huge wave of business, they've also changed the way we look at fast food, dining-in, and even convenience factors, like taking meals to go.
Going Gluten Free
One of the biggest food movements of today has been to do away with gluten-containing ingredients. The trendiest restaurants have entirely gluten-free menus, while others host the option to order without. This is a great example of a trend that's growing, not because of popularity in and of itself, but out of necessity. With a growing population with gluten intolerances, restaurants have found that, in order to maintain business, they had to find a better way to cater to said consumers.
No Bread/Substitutions
Along this same line, restaurants are offering non- bread choices, not necessarily for those who can't eat it (though that is a perk for celiac sufferers), but to provide its customers options. For instance, Subway, a sandwich shop, now has flatbreads and salads, in addition to its original breads. Rather than a shell, Chipotle and Qdoba customers can get their fillings in a bowl. Meanwhile other eateries are beginning to follow suit and have put wraps (tortilla or lettuce) on their menus, rather than sticking strictly with bread, whether in roll or slice form.
Peanut Warnings
Another example of trends changing due to health concerns (and updated laws) is the peanut allergy. Restaurants that serve peanuts post warnings on their doors, while others have decided to stop serving peanuts within common areas.
Cutting Out the Artificial
For decades now, food manufacturers have been introducing new ingredients, like artificial sugars and preservatives, chemicals that allow produce to grow larger, etc. Common opinion, however, has been turning toward a reduction of additives. Many consumers are more likely to buy or order foods without such ingredients. While some go as far as to examine labels, marketing companies have also taken initiative by creating banners that list what products are lacking, whether that be sugars, GMOs, etc. Labeling foods as "all natural" has also become popular within grocery stores and in food menus. Though there is legal ambiguity as to what that term actually means, it has become a trendy way to label products, and to move meals toward health-conscious eaters.
Branding
Going trendy isn't just about what's put into food, or how it's cooked, either, it's also about how it's marketed. Restaurants are urging consumers to eat healthy, or to enjoy meals with fewer calories and less salt (or whatever other hot issue might be big at the time). By putting these terms in front of consumers, they'll remember which brands are offering the healthiest meals, and where they can go in order to keep eating trendy … even if it's "fast" or "out". This means restaurants adjust their menus, and are often on the lookout for the next big thing.
To learn more about how franchises are taking advantage of trends (or to learn how you can do the same), check back in for even more franchising news.