Franchise Trends of 2020: What's Coming Your Way?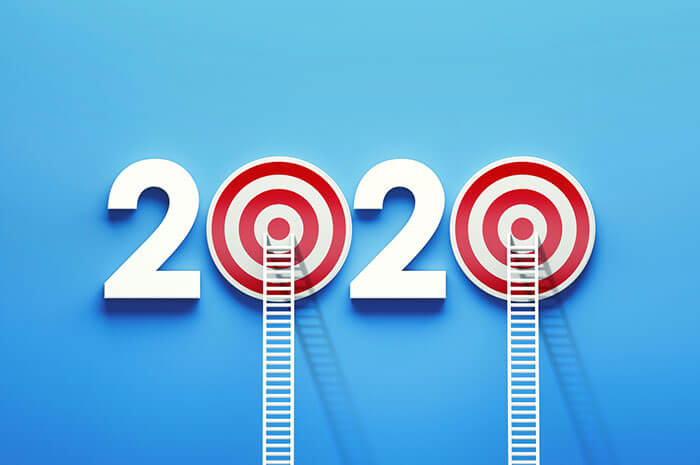 Researchers have been out scanning the trends and the results are in! That's to say that numbers have been studies, predications analyzed, and the masses polled. While we can never tell the future or know what is exactly in store for franchises in the months ahead, this is our closest, most educated guess as what's ahead for the franchising market as a whole.
Take a look at these slated changes and consider how they might affect your current or future franchise business. Knowing changes before they take place will allow you to lean into the curve and gain from an adjusting market, vs. feeling the after effects once it's too late.
Prep yourself and your franchise business by learning about upcoming market changes in the franchise world.
First up, taxes:
Tax Laws and Adjustments That Will Affect Your Franchise in 2020
While more years are active than others in IRS changes, 2020 is set to be a doozy. The government has already announced a number of changes that will affect business owners to varying degrees, based on location and industry. For current franchises this means taking a look at how taxes are filed and making possible adjustments to account for the updated laws. However, for new franchisees, it's just something to be aware of. Note how your finances might be affected by Uncle Sam, then keep a close eye out for any additional changes as they come. Certain adjustments include a new mileage rate and an altered way of writing off expenses. While these might actually help franchise owners vs. hurting them, it's a good idea to be aware of how you will be affected either way.
If you have an accountant (or plan to have an accountant), you can cut down your own workload by leaning on their expertise. In either case, having a general understanding of how your franchise is affected by tax changes can help you keep your finances in tiptop shape.
Beauty Franchise Brands are Taking Over
As more and more niche beauty brands come to be, this is an industry that's taking the business world by storm. It's no doubt due to a growing economy and streamlined way of offering services. For instance, no longer do customers have to go to a general salon or pay hefty prices. By specializing in smaller offerings, brands can offer better rates, quick turnaround times, and a loyal customer base that trusts their efforts. (At least the latter is the goal.) In fact, some franchise models thrive on offering lunchtime turnarounds so clients can get in and out, without the wait.
This includes companies that only offer kids cuts, lash extensions only (sometimes from a truck … or meeting the customer at home or their place of work), or blowouts only. Yes, there is an entire profitable market of companies offering fresh hair blowouts to busy folks on the go. Follow these and other beauty trends to see where your franchise business can take you this year.
These streamlined business changes have been seen in seasons past in industries like food, car cleaning and maintenance, and mobile brands. In 2020, however, it's the year of beauty. Consider this category for a trendy way to open your franchise dream.
Customer Experience is Key
With tight competition among business owners, one of the most successful ways to get a leg up ahead of the competition is by providing the best customer service. This is set to have so much of an impact that franchises are setting entire programs around sharing customer experiences online. That way their good reputation is easily visible and found by all potential customers. While this has been true for years by now, franchises are whittling down the way they measure and obtain customer reviews.
Don't discount the effect of quality interactions in your franchise location. Franchisees are encouraged to focus on employee training, not only in brand operations, but in offering a great experience for all who enter your location.
Reaching New Franchising Heights
Finally, franchisees are breaking the mold, and will see even more growth this year. With a business model that has unlimited potential, they understand the ability to bring in higher paychecks, open more locations, give more back to the community, hire more employees, and more.
As a future franchisee, this might sound intimidating. But every owner sat where you are today: ready to move forward but yet to make a move. Learning the business comes as you go. It's not rocket science, it's hard work and continued efforts that move with you every day. Put in the legwork and you, too, can create a multi-location empire that stops only when you say so.
Finally, this trend means that franchise companies are adapting, making it easier to open and start multiple locations, even adding in co-brands to offer diverse options that will draw in more customers. (Hey we've got something the other guys don't, come see us!) Use this to your advantage in months to come.
Franchise trends will continue to grow throughout 2020, but by getting in early on these changes and understanding what's ahead, you can set yourself and your future company up for success early on. Start planning now for your success that's years ahead.
By Bethaney Wallace | Feb 20, 2020 | General Franchise Information