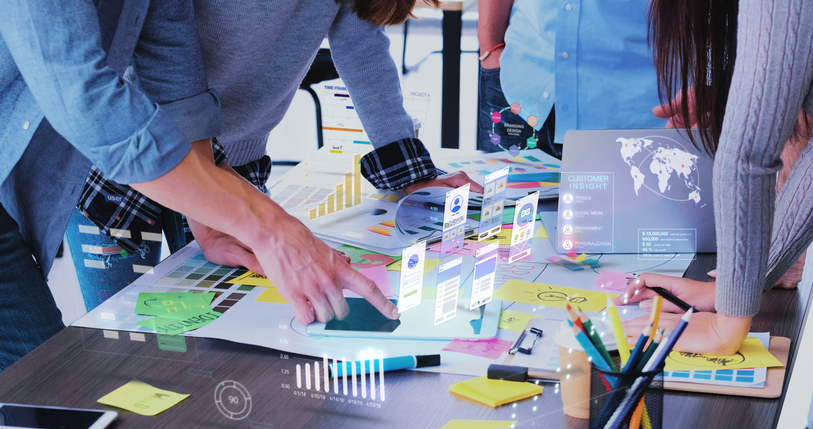 What Is the Franchise Development Process?
As much as you might dream of overnight success, your franchise can't be built in a single day. In this article, we'll show you how to start a franchise and the steps in developing a franchise plan.
Design Your Franchise Model
One of the first steps in developing a franchise plan involves your actual franchise model. Before you can launch your franchise, you'll need to consider the type of business you intend to run.
Here are some questions to ask as you consider how you plan to start your franchise:
What geographic areas or markets do you wish to explore?
How much experience do you expect from your franchisees?
How much will you charge for your franchise fee?
What royalty percentage will you receive from the franchise?
Will you supply any equipment, or will franchisees need to buy their own?
How will you market your franchise?
What sort of training will you provide your franchisees and their employees?
The answers to these questions will influence everything else about your business, especially your revenue potential.
Register as a Franchisor with the FTC
Next, you'll need to legally register as a franchisor. To do so, you'll need to register with the Federal Trade Commission (FTC) and submit the following documents:
Franchise agreement
Franchise disclosure document
The process is relatively straightforward, and franchisors can immediately begin selling if they operate in states that do not require a separate state franchise registration.
Register as a Franchisor in Your State
The next step may or may not apply to your business. Some states require separate registration before you're allowed to operate a franchise in those states. These include:
California
Hawaii
Illinois
Indiana
Maryland
Michigan
Minnesota
New York
North Dakota
Rhode Island
Virginia
Washington
Wisconsin
If you operate in one of these states, you'll need to complete a separate registration process for each franchise location.
Be advised — that this process can be relatively slow, so make sure to budget in time to complete this process before launching your franchise.
Hire Staff to Manage Your Franchises
Running a business is a lot of hard work, and if you also decide to operate a franchise, you'll find that your daily tasks multiply rapidly. That's why it's wise to hire staff members who also know how to start a franchise and manage its regular operations.
Who should you hire for your franchise management team? Consider such positions as:
Real Estate expert
Marketing expert
Social media manager
Training specialist
Salesperson
Shipper and receiver for supplies
Depending on your industry and specific needs, you may consider other positions, but these positions will provide valuable assistance in managing your franchises. This way, you can focus on growing and developing the core aspects of your business.
Market Your Franchises
Now comes the fun part. Once your infrastructure is in place, you're ready to find potential franchisees.
This can be a rewarding process but also a challenging one. After all, you're trying to convince potential franchisees to invest a considerable amount of money into your franchise, which could be one of the biggest decisions of their lives.
You'll have to find compelling ways to convince them that the promise of future rewards offsets the upfront costs and risks.
Here's a tip: use hard numbers. Talk about revenue potential, and use recent sales figures to illustrate the success you've already seen at your other locations. But don't forget to make it personal. Tell your own story of success, and offer insight into how a franchise can help others reach their full potential.
Support Your Franchise Operators
Finally, you'll need to support your franchise operators. The degree of support you show is up to you, but you can help your franchisees with things like:
Marketing materials
Training opportunities
Supplies and equipment
The support you provide can become a part of your sales pitch. Remind your potential franchisees that they can count on the support of the parent company, which eliminates the need to do their own market research or design their own media campaigns.
It's also perfectly fine to expect your franchisees to pay for a portion of these materials from their operating budgets, especially since they'll receive a lower price than if they were solo entrepreneurs.
Learn More About How to Start a Franchise
Are you looking for more information about the steps in developing a franchise plan? At FranchiseOpportunities.com, we're here to help. Contact us today, or fill out our online information request form.