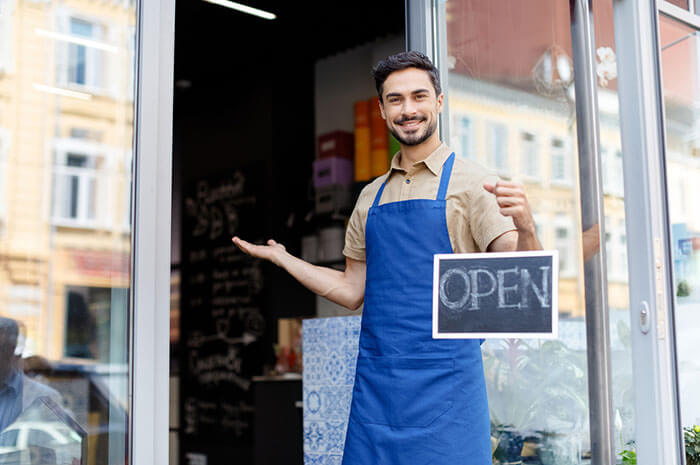 It's never easy being the new guy. Being the new guy when the stakes are high is even harder. In most cases, however, that's exactly what you'll be as a new franchise owner – the new guy. No matter how much busines experience you have, you're still coming into the brand fresh. It will take some time to find you're footing, and while that may seem frustrating at the time, it's perfectly normal and acceptable. There's no need to panic about learning more than you need to before it's possible. As a new franchisee, working on the job gives you some of the best experience that you will ever have. The best way to learn is to dive in and give it your all every step of the way.
First things first, when signing on with your franchise brand, you should take note of what training is needed before you can get started. This will give you a good idea of what you will have to accomplish. From taking any potential courses to understanding the industry, to familiarizing yourself with the platform, these are steps you should take before opening your franchise brand.
You may even want to ask for specifics so you have a detailed list of what you need to learn before opening your doors, and any additional training that they may recommend.
But when it comes to the rest, you can absolutely learn on the job. Just be sure you communicate this with your franchising brand so they ensure you what basics to learn right from the get-go.
Hitting the Ground Running
Because there is much prep work in starting your business, you'll be moving forward before you ever open your doors. You'll be setting up accounts, talking to marketers, working with real estate pros, etc. Through this you'll be learning the insights of your brand from the inside out. Simply by working toward your opening day, you'll become more comfortable with what your brand has to offer, some of their key tactics, and more. It will also get you more comfortable talking about it on the fly. Don't discount just how much these beginning stages could help your business thrive. And to help you feel more comfortable as a business owner.
Other tasks like training your employees will also help get you more engrained with your upcoming franchise location.
It's also a good idea to create a soft open or smaller opening to help you and staff become more confident and gain muscle memory in doing your everyday franchising gig. Schedule this a week or two before your "big open" so everyone feels better equipped to deal with a larger crowd. Remember that there will be business in-between and plenty of time to work out kinks with your franchising company throughout this in-between. If nothing else, a soft open can help you gain peace of mind that all will work out for the best.
Growing Your Franchising Skills Over Time
Becoming a business owner isn't an overnight process. It's months of research, hard work, and daily blood, sweat, and tears that lead you to a successful operation. Don't expect too much too quickly from yourself, especially if you're a first time franchisee. That being said, you have plenty of help behind you – a team of franchising pros who are there to create growth and success for you as the business owner.
Before you know it, you'll be learning on the job and advancing your business skills. In fact, we often hear from business owners who report just how quickly they took on new abilities. Faster than they expected and with less effort.
In any case, don't get discouraged about what you may not know as an incoming franchisee. Your skills got you this far in the professional world and they will continue to help you thrive going forward. You are more qualified than you realize, and your ability to learn will lead you to franchising growth. As well as becoming a more able and confident business owner. Finding your stride is easier than you think, and what's even more is that you learn on the job. Everyday work has to be done anyway, and before you know it, you're running your franchise faster, with more skill, and more efficiently. After all, finding your stride as a franchisee is easier than you think.