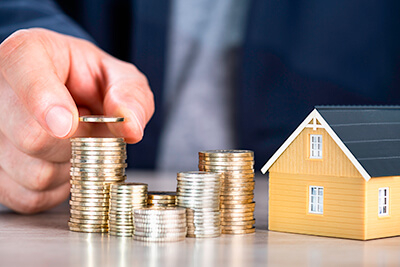 Owning a franchise sounds like a good idea — until you see the price tag. The franchise fee, real estate, and the costs of hiring for your franchise can quickly add up, putting your entrepreneurial dreams just out of reach. Thankfully, there are some low-cost alternatives to choose from, which can help you learn how to start a franchise without investing your life savings.
Types of Affordable Franchises
What types of franchises are the most affordable? Generally speaking, fast-food establishments require massive startup costs, including the franchising fee, training, and cost of equipment.
Instead, you might consider franchise opportunities that:
Operate out of your home or garage
Provide a service rather than rely on physical inventory
Require little to no other staff members
Offer franchisees in-house financing to cover startup costs
Some common industries include:
Travel planning
Event planning
Exercise classes and wellness programs
Real estate and property management
Repair services
Cleaning services
Finding the right niche will also enhance your profitability and allow you to bring something valuable to your community.
Cheapest Franchises to Own
With these categories in mind, here are some of the cheapest franchises to own if you're wondering how to start a franchise with little financial outlay and the possibility of great profits:
Dream Vacations
With a franchise fee as low as $500, Dream Vacations might be one of the most affordable franchises available. Franchisees can expect to put up between $3,000 and $20,000 to get started, but you don't have to worry about commercial real estate or even hiring for your franchise because it's a home-based business.
Dream Vacations provides its franchisees with stellar training to get started. If you need additional incentives, franchisees get discounts on their vacations, which can help you better sell your services to your clients.
Jazzercise
You probably had an aunt who was hooked on these fitness classes back in the 80s. But this long-standing company has modernized, bringing dance and energizing classes to new generations concerned about wellness and fitness.
You can purchase a Jazzercise franchise for only $1250, and as a solo entrepreneur, you won't have to worry about hiring for your franchise — unless you want an assistant. Of course, you'll still need to find a space to accommodate your classes, which can add to your initial costs. Still, Jazzercise is one of the most affordable franchises available.
Stratus Building Solutions
Started in 2006, Stratus Building Solutions is a janitorial service that specializes in environmentally-friendly solutions for office buildings. The initial franchise fee is as low as $2,700, though investors can put as much as $100,000 into the business.
Why such a range? Stratus Building Solutions offers franchisees two franchising options. You can choose to operate an individual unit or spread out by becoming a regional or executive master.
Whichever path you choose, Stratus offers franchisees considerable support, helping with in-house financing to cover inventory and equipment costs.
Complete Weddings + Events
Do you love weddings? Have your friends ever told you that you're a whiz when it comes to planning events? Then consider starting a franchise with Complete Weddings + Events. As the name suggests, you'll be primarily helping happy couples fine-tune their wedding and help connect them to florists, DJs, and more.
The franchise fee is $10,000, but this is another business where you don't have to worry about hiring for your franchise. Additionally, you'll get the unique privilege of seeing couples united in marriage, and your reputation will spread by word-of-mouth.
TSS Photography
If you have a knack for photography, you could turn this skill into your next franchise opportunity. TSS Photography can show you how to start a franchise by taking school and sports team photos.
TSS Photography charges $10,500 for their startup fee, but this fee includes photography training, sales and business development, and help with day-to-day business operations.
But best of all, the franchisor makes money off the markup of picture sales, which means there are no monthly royalties. This allows the franchisee to keep a larger percentage of their earnings and enjoy a greater profit margin than other franchises.
Find the Nearest Franchise
Of course, the best franchise opportunity might be right in your neighborhood. Franchise Opportunities offers more content that can help you start a franchise, and our locator tool can help you pinpoint franchising opportunities near you.
With Franchise Opportunities, you may discover new ways to serve your community and increase your earnings potential at the same time.