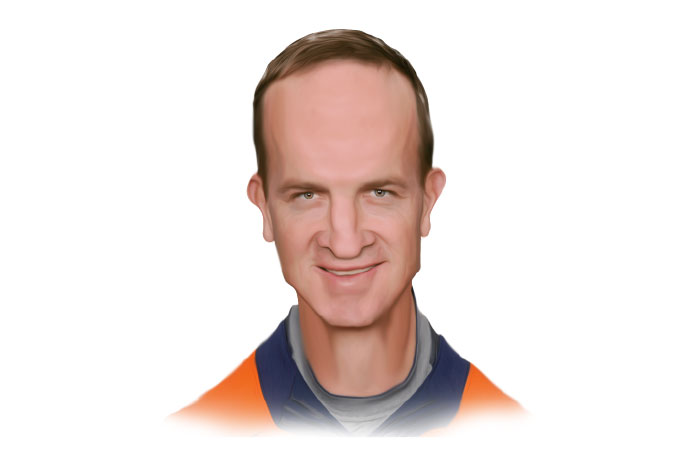 Celebs Who Franchise, and Why They Do It
It takes money to make money, right? That's at least one way to go about it, and celebs – who are not exactly running short on funds – have taken this mantra to heart. By investing their dollars into additional businesses, they're not only growing their own professional portfolios, but changing the way we look at franchising altogether.
But who exactly are these famous folks making their way in the world of entrepreneurship? And what makes them break into the market in the first place?
Many a big name has stated that they franchise simply because they can. With money to spare, they say, "Why not?" and branch out into their own business. Others are fulfilling a life-long dream of owning a taco store, or selling spicy flavored sodas, or supplying the local neighborhood with heartily-made hammers. Whatever their long-running goal might have been, they now have the funds to back it up, and are going at it full force. Celebrities also franchise to help allocate some of their profits, to provide jobs for friends and family, or because they got word of a good opportunity and want to cash in.
There are many reasons famous professionals have chosen to franchise over the years. Just like with the rest of the population, it's a personal decision that comes with many factors. The difference, however, being that they have more funds to put into the operation.
Famous Franchisees
Venus Williams
The famous tennis player is the owner of four Jamba Juice franchises. All located within the Washington, D.C. area, Williams also serves as a brand spokesperson. And she's not the only celeb who has invested in this brand, San Francisco 49ers' Vernon Davis, a tight end, has also joined with Jamba Juice. Davis purchased an existing location in California, while signing a contract to open two more Jamba Juice Juice bars. Both have been publicly quoted as saying the brand is essentially foolproof and that they are on board with their mission of healthy standards.
Peyton Manning
Remember all those Papa John's commercials staring Peyton Manning? Turns out, it wasn't just a spokesperson gig; the famous quarterback owns 21 (21!) locations throughout Colorado, though most are within the Denver area. Retired NBA player, Jamaal Mashburn has him trumped, however, owning 37 separate Papa John's businesses. Mashburn also owns 34 Outback Steakhouses, three Dunkin' Donuts, and a massive Toyota dealership in Kentucky.
Meanwhile, Jamal Mashburn, who is a retired player of the Dallas Mavericks, is an investor with 38 Outback Steakhouse restaurants and 32 Papa John's stops.
Drew Brees, another well-known quarterback, also jumped into the franchising game with Jimmy Johns. He admitted that he was such a big fan (and had been since college), that he put his money where his mouth was; Brees has since purchased five Jimmy Johns in and around New Orleans.
Phil Mickelson and Shaq
If you're frequenting a Five Guys Burgers and Fries anywhere in Orange County, California, you've officially become a customer of Phil Mickelson. The pro golfer is said to have joined the brand after becoming addicted to the food, having eaten it for six days in a row. However, Shaquille O'Neal has him – and almost all other of their franchisees beat: he owns 155 Five Guys restaurants, that's roughly 10% of the entire brand. In addition, Shaq has a list of Annie Anne's locations to his ownership list, with nine in Michigan and eight in Buffalo, NY.
Another former NBA player, Magic Johnson, is also in on the franchising game. Johnson owns around 30 Burger King restaurants. Formerly, he was the proud owner of more than 105 Starbucks coffee stops, but sold them in a massive transaction in 2010. He's since branched out into "urban development" and works to invest in, purchase, and sell various franchises, including TGI Friday's, Loew's Movie Theaters, and more. He also donates a portion of earnings to scholarships and HIV/AIDS research.
Michael Strahan, with a string of other pro athletes (and retired athletes) purchased 18 Burger Kings in the Virginia area. This transaction took place back in 2007. Meanwhile, R&B singer Chris Brown owns 14 Burger King locations.
Rick Ross
After becoming a frequent eater of Wingstop, the rapper has joined up with the brand and now owns nine of their restaurants.
Further celebs and athletes alike have been linked to chains such as the UPS Store, IHOP, Cold Stone Creamery, Smoothie King, Athletic Nation Gym, and more. Take our
famous franchisee quiz
to learn more about celebrity owned franchises."
There's no denying that these familiar faces have been able to expand their wallets through franchising brands. Be on the lookout for similar opportunities that can help you break out into entrepreneurism and grow in the business world.