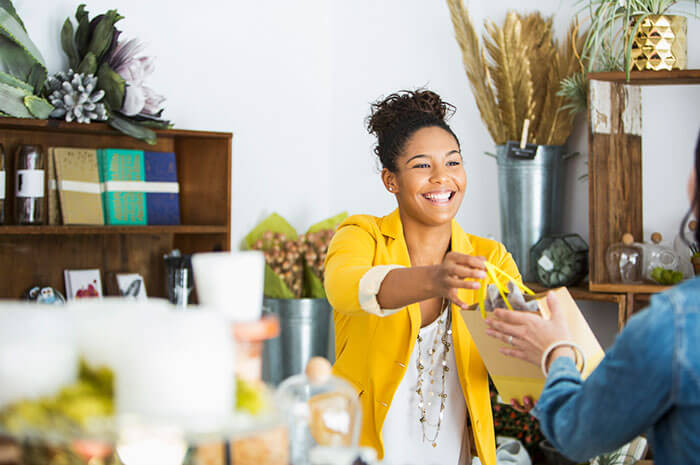 Throughout your years of work, there are many life lessons that will come into play. Now, as an incoming franchisee, you can look back on the work skills that you've been collecting for years. Each one will help you to become more successful in your professional market, and as a business owner. This is true in skills that you learned within your personal life, as well as in the business world. Think back to the seemingly smallest of lessons – things like learning to count change, how to keep customers happy in the event of a faux pas with the business, to how to multi-task and get important things done all at once.
These basic working skills, abilities you likely learned as a teenager, taught you how to perfect your workflow. It allowed you to keep things moving and to work efficiently. Even as an entry-level employee, you were learning how to find something that wasn't working, and then turn it into something that was. You were learning how to properly run a franchise from the ground up.
These future franchise abilities, and countless others, helped turn you into the businessman/woman that you are today. It brought in skills you never even realized you were learning. Then one day, years into your career, you're an extremely skilled professional.
Additional skills you learned throughout your work experience, before franchising, include:
Personable Skills That Can Help you Become a Better Franchise Owner
Whether this is a natural skill you have, or you work daily to improve your people skills, this is something you have worked on throughout your professional experiences. It's an important part of owning your business. Don't discount how you've grown in your ability to handle all areas of customer service.
You should also take business ownership as an opportunity to keep growing this skill. The more you can learn as a franchisee in keeping your clients happy, the more you can be in tune with your customer base, AKA your main source of income.
How to Do the Dirty Work in a Franchise Location
Everyone has had an entry-level job. No matter where you are today, you had a first job, a second job, a third one, and so on. These are where you "paid your dues" and earned minimum wage to get you where you are today. One benefit you likely didn't even realize you were obtaining is the understanding of what it's like to do those types of jobs. That will make you a better boss for your future franchise employees. Because you once filled those positions yourself, you know what it's like to be in workers' shoes. In addition, you can take insight from the different types of bosses you had along the way. Remember what you liked most about your bosses, and plan in accordance to what made the work environment harder to perform within.
How to Multi-Task as a Business Owner
How often do you have to do multiple things at once? The kids need dropped off, you have a deadline at work, the water bill is due – all of these responsibilities and more. It's up to you to find a way to get them all done, on time, and you come through each and every time. This might mean arranging schedules and due dates, delegating, or staying up late to ensure all your boxes have been checked by the end of the day. Buy by whatever means, you were able to get it done.
Simply by being an adult, you have to learn to do multiple things at once. And to make sure the most important of tasks are completed on time. This will prep you for franchise ownership in your professional life for years to come.
How to Be a Good Human
Believe it or not, being a good person can get you a long way as a franchise owner. Sure, business is business, but that doesn't mean you can't be caring and understanding. This goes for your employees, as well as for your franchise customers. Consider putting yourself in others' shoes during a tough situation. How you choose to respond, and how you act going forward can do much for the future as your business. Remember this and be kind and understanding as a franchisee whenever possible. This is a great way to put your franchise in a good light going forward and to set up a solid reputation for your brand.
How to Keep Your Eyes and Ears Open
At the same time, even when being a good person, you have to protect your franchise location, and yourself. Keep your senses aware at all times. When you notice a red flag, don't ignore it. Any step that's taken could affect the stability of your franchise business. But that doesn't mean you should ignore things that are going against your favor. Put your business first and stay aware of any warnings as they arise.
Taking action doesn't require you to be swift or dramatic, but simply makes you aware of any upcoming changes that might affect your business.
Putting your smart and earned lessons into play can do wonders for your franchise location, even from day one. Don't overlook the skills you've learned as a professional. Put your past to work for you, and see just how far your current skills can take you in the future.