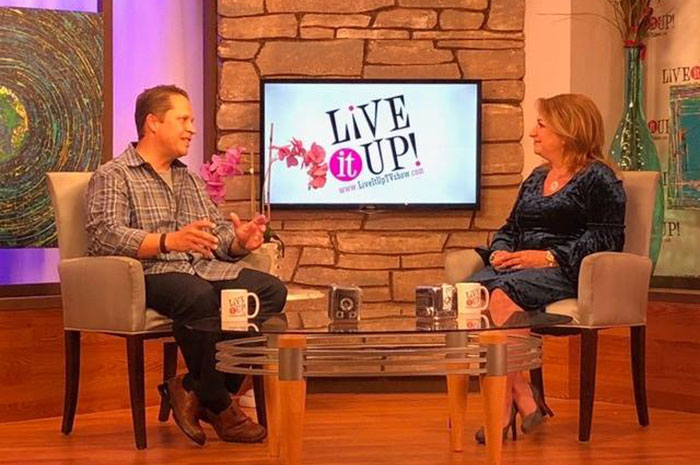 Recently I had the opportunity to talk to Thomas Stridiron, CEO of My Business Venture to learn more about his exciting online retail business, My Business Venture. Take a look at this unique business model and how it can help reach professional goals.
Today My Business Venture is a thriving brand and a multi-million dollar operation. It's a company that helps others recognize their dreams of owning and operating their very own business, but who might not have the skillset to start from scratch.
When it was founded in the early 90s, My Business Venture started with a modest $100 investment. Now, with more than 23 years in the business, they've grown to an expert status that's worth millions of dollars. This incredible growth was achieved through best practices, know-how, a focus on philanthropy, and the willingness to put their customers first.
"There are times we can't even believe what our company has been able to accomplish," says Thomas Stridiron, CEO of My Business Venture.
He and the entire MBV crew have dedicated their time to teach others how to start and maintain a successful online website business. Their platform helps launch successful business owners by training them with incredible insight, and by footing much of the logistics.
It's a unique business plan that:
1) Requires a minimal investment
This works great for anyone unable or unwilling to secure a lofty business loan, and for those who aren't willing to put in a full-time commitment. Stridiron said they recommend 8-10 hours of commitment per week in order to achieve growth.
2) Teaches business owners to be successful
Most who would like to own their own business are set back because they don't have the know-how of where to go or how to set their business in motion. MBV takes the stress out of business ownership by teaching their members how and what they need to do to have the best chance at entrepreneurial success.
3) Handles the heavy lifting
As a tech-based company, MBV sets up and maintains websites for their members. While sites are customizable and accessible to business owners at all times, MBV operates the hosting, maintains the inventory, design, etc. to clear up hours for their members so they can concentrate on tasks related to marketing and sales. MBV also takes care of shipping the items out to eliminate menial tasks like boxing and mailing.
4) Offers customizable packages
Want social media pages? Need a custom branded logo? How about a Youtube channel? Don't have time to get your website verified with Google, Yahoo, and Bing? MBV will handle all of that and more. Customers can pick and choose their services for a fit that is best for the website owners interest level and budget.
Let's break down the setup even further.
With a small investment (generally $4,000 to $8,000), entrepreneurs can start their own brand through MBV. First they're screened by an MBV consultant to ensure it's a great fit for both parties. Next, MBV helps set up a website, domain name, and credit card processing. Once the website is up and running, that is where MBV's training division (MBV University) takes over. Formed 4 years ago, this division's sole responsibility is to train MBV's website owners how to run a business through webinars, one on one training, and by utilizing their student portal. Once the e-store is up and running, entrepreneurs can pick and choose what items they sell and promote. They set the prices, host sales, market their website, etc. (At the same time MBV will keep their website stock updated and ships out items to customers. And shipping is free!)
The more you work, Stridiron says, the more you can make. Those who are willing to exert more effort and put more time into marketing their brand will see better results. Some of their biggest successes have sold hundreds of items a day and are making a full time income. Others, he said, have grown slower depending on the ultimate goal of the business owner; it's all about how much work you're willing to pour into the venture.
The Perks
Stridiron said MBV is a great tool for anyone wanting to own their own business as a side job, or for those who don't have the financial means to purchase a licensed store or franchise. It's also a great fit for those wanting to start a business, but who don't necessarily have the knowledge of how to get started, what to sell, and how to market their business.
With small investments and hours that basically fall to the consumer, MBV is a tool that can be customized for each buyer. However, he's quick to point out that minimal effort will come with minimal results. (MBV is diligent about screening potential applicants so they can ensure they're signing on those who are financially prepared and serious about starting their own business.)
"Our program is a great way to get your feet wet without jumping in the pool and taking a huge financial risk." he said.
MBV comes with unlimited website support. That includes tools like step-by-step instruction, US based live tech support, online inventory control, and more. Owners can purchase additional levels of training and corporate coaching if they feel it is necessary.
"We give our customers their best chance at being successful," he said. "As long as they have a good work ethic, are patient and are diligent, they have the opportunity to do very well."
Effort = Profit
After choosing from over 15,000 retail items to place for sale on their website, it's all about the marketing. The more hours and effort an entrepreneur is willing to put in, the more they can make. Over time, he said website owners will learn what sells best, which items should be promoted and featured on the website, etc. Trends like these help the entrepreneurs capitalize on their business ventures by learning their market as thoroughly as possible.
Meanwhile, business owners can continue with classes, better honing their skills, and more, all in an effort to grow their venture.
Stridiron said MBV has been so successful, in part, by recognizing their own mistakes in the past and urging customers not to do the same.
"We know what it takes to be successful because we've made a lot of the mistakes along the way, and have been able to learn and grow from them. By imparting that knowledge to our customers, we can help speed the learning curve of being a successful entrepreneur."
The Downsides
Stridiron said the biggest challenge is that potential members at times assume they will make money simply by spending money to get started. However, like any other legitimate business, their model allows entrepreneurs to succeed and grow only through hard work and determination. (Are you sensing a pattern here? There's no arguing with their results.)
Those who stick with the program and work see growth, he said. While those who sit idly are apt for slow (or zero) expansion from their brand.
Their biggest success stories have used their business as source of side income, a primary income, or even a stepping stone toward serial business ownership.
"Everyone's definition of success is different. Whatever that may be, our goal is to help get them there."
To learn more about My Business Venture and their investment and learning opportunities,
click here and request more information.