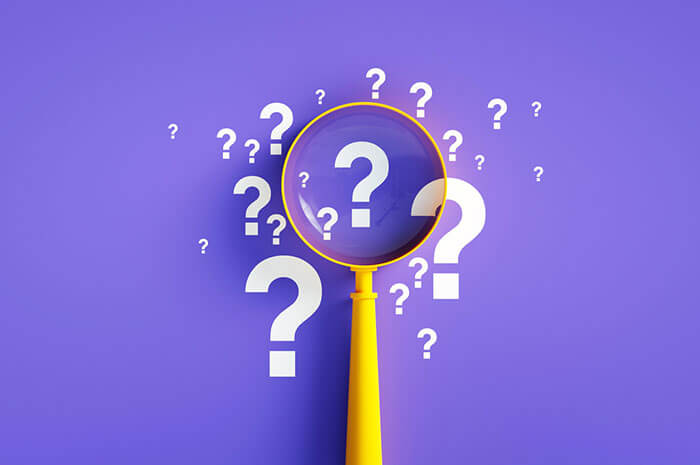 Have you ever wondered what your role will be as an incoming franchise owner? If you're new to the business, it's no wonder that you'll have more questions than you feel comfortable asking all at one time. This is normal – there is simply much to learn about the industry as a whole. That is, the industry that you're franchising within … on top of learning about working with a franchising company itself. We can promise, however, the end result is well worth your time.
In the beginning, you simply need to take a deep dive into the information at hand, and to let your questions flow freely. You will have many questions, but asking them sooner rather than later will allow you to feel like a more informed business owner. It can help you eliminate kinks, and simply to roll into success with your next professional steps.
To feel more prepped and to ready yourself for franchise ownership, ask these questions to your potential franchising brand.
1. What are My Marketing Requests as a Franchisee?
As an up and coming franchisee, you'll want to find out what's expected of you in marketing the business. What marketing do they provide? And what do they expect from you? You should also consider their recommendations and what ideas they have for you moving forward. Knowing a list of to-dos, as well as what will be provided, is a great first step in jumpstarting your franchise business and letting the masses know you exist.
2. What's Your Expected Income as a Business Owner?
You can ask this question about how much you'll take home personally, as well as what the business will/can bring in. Be sure not to take these numbers to heart, but it can give you a ballpark range of what your business can do. Use these numbers as a starting point, then let them guide you in growth for months (and years) to come. While you're at it, you'll also need to learn about expenses and overhead, giving you a well-rounding picture of what's ahead.
3. What Did you See in Me as a Potential Owner?
Yes, this is a question you should ask! So many new franchisees get caught up in what they don't know or what they will have to learn. So much so that they overlook the very skills that they have already. Don't be afraid to find out what it is that got you this gig in the first place. It might even provide some much needed confidence in your ability to find success as a franchisee.
4. What Skills Will Suit Me Best?
In the same light, don't be afraid to find out how you can better yourself. What should you learn to best help your franchise grow? In addition to what you already know and can do, ask the experts about what abilities might suit you best. They can help lead you in the right direction as far as what classes you should take, what training events to attend, and more. Take this advice to heart and use it in your favor.
5. What Traits Do Your Most Successful Franchisees Hold?
There might be common ground, and there might be 10 answers that all seem to come from left field. Whatever their answer, however, you can use it to look at yourself and see how you line up against the most successful within the brand. This is a smart way to give yourself a seemingly outside look at what you can offer and how you can fit in with this company … or if you don't seem to line up at all. Asking for a list of skills, as well as personality traits, can help you get this important answer.
6. What's the Biggest Reasons Your Franchisees Fail?
This is an interesting question because it's in everyone's best interest for you to succeed. If you profit, so does the franchise company. Therefore, they want to help you in every possible way. In learning this process, ask your franchising brand what it is that most often causes franchisees to fail. Getting an outside look at hard stops can help you prevent them early on. It can also give you more motivation to power through, should one arise.
7. What's My Best Market Base?
As an incoming franchisee, it's important to research your own consumers. However, it's likely that the franchising brand has done their own research, so it's in your best interest to find out what that is. Ask what they've found and how much they can share. You should also ask if they will continue to research and share that data, or if the task falls to you once opening the franchise location.
Remember that each brand will have its own best shoppers, while each particular location will have an even more pointed section of customers.
8. What are Their Best Tips for Staffing a Franchise?
Some franchise types of businesses have a bad rap for high employee turnover. Don't get caught up in rumors, however. Find out what you can do in order to find and keep the best workers around. Your franchising brand's advice can help get you far along this path. Ask what other owners are doing, along with any best tips for employee retention.
9. What Do You Wish You Knew When You Started?
Sounds like a cliché, sure, but this is also an incredibly valuable question to ask of your franchising brand. What do they wish they knew? The answer is probably long and ongoing. However, you might find a few pearls of wisdom that you might not have otherwise learned. Sure, their entire franchising program was built with a learning process in mind. But when you have the founding minds there and in person, why not ask what they want to pass on to the masses?
When becoming a franchisee, there is much to learn. Don't be shy about asking questions, especially when you have incredible minds that you can learn from at every corner.
Are you ready to get started with franchise ownership? We can help you: How To Buy A Franchise: The Ultimate Guide.