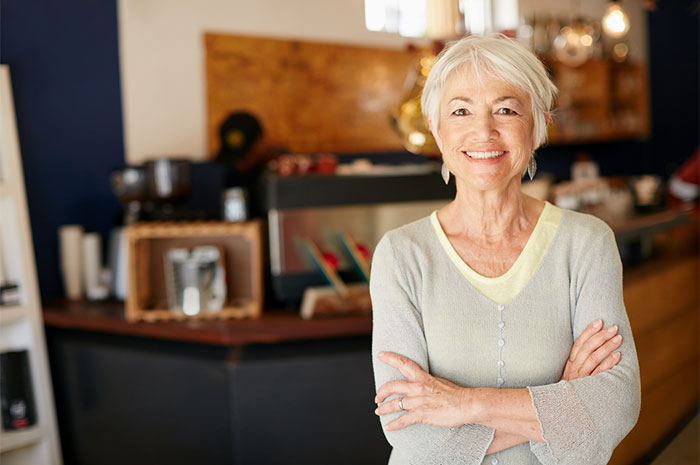 9 Underrated Perks to Working With a Franchise
Anyone who saw The Blind Side was instantly impressed at the advantages of franchising. Within the movie, the starring family owned tons of businesses – they got free food, they had a fancy house and nice things, and they were nice people (even if they were accused of some not so nice things). It made moviegoers everywhere wonder if they, too, could be a successful franchisee. While that might have been an example of big scale – after all, the Tuohys own more than 85 fast food locations in real life (85+!) – it also shows some of the benefits of franchise ownership. As well as the perks to working with established companies.
While some of these pros might be more obvious than others – for instance, free food, should you choose to set up your company that way (other franchisees give themselves a discount, while some choose to pay full price, just like everyone else) – there are other business inventive that we don't often realize exist.
Here are some examples of the benefits of franchising:
1. A Proven Track Record
Never, ever underestimate how much it means to work with people who know what they are doing. By starting with a model that's already had its kinks worked out, you're eliminating countless hours, levels of stress, and using trial and error. So many new business owners consider dong things on their own and don't realize the incredible task that is starting from scratch.
2. A Name Consumers Already Know
Again, you're not starting fresh, you're starting with a name that's known and loved by many. Even if you're starting out with a fairly new franchising brand, they still have some exposure – which is far more than zero. (After all, they were popular enough to expand their brand, which means they're doing things right.) Whether localized or known countrywide, established brands can bring in new and repeat business time and time again.
3. Efficiency
You're new here, and that's ok. It also means you don't know the best way to run your books or hire employees, etc. – and, if left to your own devices, you might do things the hard way. Not on purpose, of course, but because you don't know any better. Luckily, your franchising brand does know better – they'll help you work things out the easy and the efficient way … the first time around.
4. Package Deals
When you work with a franchise, you're more likely to find marketing, accounting and bookkeeping, and more, all in a package deal. That means you can bundle the services you need most (which they can also help point out) in order to find a better deal. And in a medium that's already been vetted, and many times, half (or fully) put together on your behalf.
5. Experts on Hand
Need help with something? Anything? You're in luck because your franchising brand has professionals on standby. You don't need to do the research in order to find "your guy," because they've got an entire slew of guys on hand … and on the payroll. All you have to do is get in touch with your rep and contact the necessary individual.
6. Veterans of All Expertise Levels
As you open your franchise, it's worth noting that others have done the same before you. Some 10 years previously, others five, and even fresh owners who've been open only a few months. So long as those franchisees are willing to chat, you can have your pick at asking advice. Go to the guy who's been there the longest for your long-term goals, while it might be more beneficial to ask the new guy about setting up with current technology. They've got the range on hand, all you have to do is use it.
7. You've Got a Squad
You aren't doing this alone, there are others behind you, helping pull their weight. Whether you choose to do all or some of the opening and subsequent everyday tasks on your own, you can rest assured that you won't be the only player on your team.
8. A Look That Flows
When you stop to consider signage, store literature, logos, etc., you can imagine how easy it might be for a look to seem "off." Thankfully, you won't have to deal with any picking or choosing, nor the potential for choosing "wrong." Colors, texts, and more will already be picked out for you – for a finished product that's sure to look sharp.
9. Updating With the Times
You know those businesses that you can tell have been around for years … without really changing the way they work? Maybe they still request faxes or don't accept emails, whatever it is, they've failed to "get with the times." With a franchise, that's a faux pas you'll never have to worry about; your brand will help ensure you are upgrading as necessary and aren't slipping back into the dark ages.
There are plenty of advantages to franchising. To learn more about these and other business perks, stay tuned for upcoming blogs or get in touch today.