8 Times You'll Consider Becoming Your Own Boss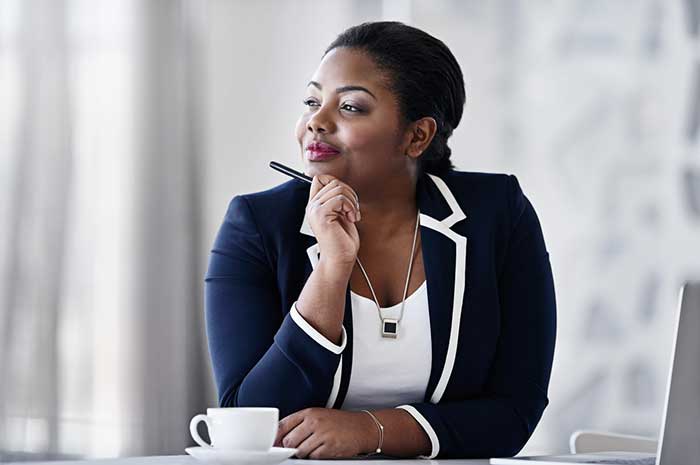 8 Times You'll Consider Becoming Your Own Boss
Whether or not it's been an aspiration of yours for some time, there are periods in life where you consider working for yourself. You think, "Oh I could do this," and wonder what franchise is your best fit, or what type of industry would best allow you to thrive. You want that freedom, that energy, that sense of accomplishment.

The feeling where, whether things are good or bad, you can't help but wonder if you could do a better job going at it all on your own. Whatever the reason, chances are you've been in that exact place more than once. You've wondered why you weren't self-employed. It caused you to take a hard look at yourself and you career. Are you happy with work? Is it time for a transition? Could you be more advanced in another field? And this is only the beginning of the questions.
However, that's not necessarily a bad thing. It's actually healthy for your career to examine yourself and your ventures. Should you be continuing your education? Is there something you can learn from someone else? Take these instances as a learning opportunity and a great way to advance your professional skills.
Including all the times you wanted to become a franchisee in the first place, such as:
1. Your Boss Made a Bad Call
It happens. Bosses fail to make the best decisions at all times. They're only human, after all. Hopefully they learn from the mistake and move forward with more knowledge about a particular situation.
But, that doesn't mean you didn't question their authority in the process. Their misstep made you think you could do better. It made you think you should be the boss, not them. It made you wonder if you're in the right career at all. What if you owned a business? What if you helped your franchise location thrive. (And didn't make the same mistake your boss made?)
Take their mistakes in stride, the feelings of wanting to become a franchisee, however, might not be situational.
2. When You Want Your Own Hours
Do you wish you could take off at the drop of a hat? Do you want a daily schedule that's flexible and allows you to work when it's convenient, not when it's required?
If so, chances are you've thought about owning your own company. Dropping their logistics right then and there and creating your own schedule once and for all.
We'll be here when you're ready. J
3. When it's Your Passion
Everyone has professional aspirations. So when you're pondering when and where you can open your business, once and for all, you tend to daydream about it being reality. You want to think about the day that you'll be in charge and growing your franchise location each and every day.
The only way to scratch that itch, of course, is to actually get your hands dirty. To start the business and thrive as an entrepreneur. Consider your perfect industry or contact us to find what that might be.
4. When You're Retiring
Retiring is a big step and a definite right of passage. Folks do so at all ages, whether they're retiring at a "traditional" time, or transitioning out of a military career before even hitting middle age. (You might even be laid off or phased out of a career due to economy or new technologies.)
It's a big step that comes with many changes. However, just because you are retiring doesn't mean you're ready or able to stop working. It's actually the perfect time to start fresh as a franchisee. All of your previous work experience can be diligently used, while you're able to thrive in a new environment and enjoy your working years to the fullest.
5. When You See Someone Else Succeeding
Whether or not they're close to you, when you see someone else succeed, it's a feeling that's contagious. It makes you want to get a bit of that goodness, too. It might be an old friend from high school, someone you've never even met, or a town businessperson who opened a booming operation.
There's something that clicks, saying, "Hey I can do that too" and "Hey I WANT to do that too."
If you know them, they can be a great resource for your own franchise. If not, simply look at them as inspiration for the professional goals they sparked you to achieve.
6. When You See Someone Else Failing
In a positive world, we never want to see anyone else fail; there's enough business for all and we want fellow business owners to succeed. However, that's not to say it doesn't happen. Businesses do fail and people fail to run businesses correctly for any number of reasons.
There's also something about it that gets your entrepreneurial juices flowing and thinking what you can do to "fix" it. Whether or not you jump on with this exact location or branch into another, consider these sights as lessons to learn for your future franchise.
7. When You Jive With a Brand
Sometimes, the idea to become a franchisee stems from a platform you enjoy. Perhaps you visited a business and had a great experience. Maybe you saw a commercial online and it bought interest to their business model. This intervention brings your business ownership aspirations to light and allows you to skip the process of finding your best brand and jumping into learning what they have to offer.
8. When You Learn About the Potential for Growth
Another reason you might want to start your own franchise business is after learning how much you can grow. There is zero limit to your growth; the potential is only stopped by your willingness to work. This no-boundaries possibility has brought in many franchisees and created ongoing growth with their ventures.
By Bethaney Wallace | Nov 27, 2018 | General Franchise Information